How to Effortlessly Find The Voice That Engages Your Audience
Razwana Wahid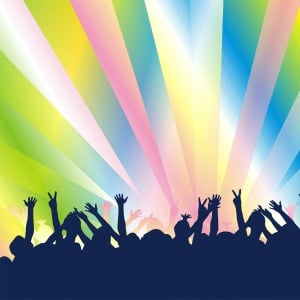 "I've only know you for a few hours and already I'm hooked."
 "I stumbled across your site, 4 hours have passed by, and I'm STILL reading! I can't get enough!"
 "Where have you beeeennnn my whole life?"
 Let me guess – 3 things nobody has ever said to you?
You know you've got to find your niche. You know your copy has to resonate with your audience to get any attention. You also know that to stand out in the over-populated, highly saturated world of online biz, you have to have a unique voice.
How do I make my voice sound like me? And appeal to my ideal client? And make it interesting? And engaging? 
That's a lot of pressure for one person to write in a unique way. But thankfully, given the hundreds of examples of businesses that do just this, it is achievable.
Let's get started.
'Write How You Speak' Is Really Bad Advice
How many times have you read 'Just write how you speak! Simple!' and thought to yourself 'Ugh. If I wrote exactly how I spoke, nobody would want to read it.' And translating this into the copy on your website and marketing material? It's all the more confusing.
The secret is not to simply write how you speak, but to notice the words you use (your uniqueness), understand the words your audience uses and find an intersection between the two to weave into your copy and branding.
Notice the words you use by keeping a notebook with you for a week. When you're having conversations or even thinking to yourself, make a note of the words and expressions you use often.  What words sound delicious when you say them? Write them down.
These words are the words that will bring out your personality in your brand.
Take it further and try this exercise:
Imagine you're writing to a customer about the service they'll receive. Go into detail. Make it impressive. Then a couple of days later, imagine you were explaining the same thing to the same customer, but you're having a conversation with them instead. Record yourself doing this.
Now compare the two. What are the differences? How does the recorded version compare to your marketing copy right now?
If you read what you write and can't imagine saying it out loud during a casual conversation, you're speaking at people, or over their heads. You'll sound like an authority and not like a human being.
People like doing business with people – not intimidating acronyms and technical jargon machines.
Strive to be the former.
The Easiest Way To Find Your Voice
 If branding is all about personality, what's yours?
Answer these questions:
 What do you stand for or believe in?
 What life experiences have you had that are special or unique for you?
 What are your influences culturally? Movies? Music? TV?
Weaving aspects of this into your marketing messages will connect you to your audience – they will see the human side of you, and they will connect it with the life they want to have.
Consider these examples:
Marie Forleo mentions her fiancée, her dog, and being from New Jersey repeatedly. She markets to women who want to have the 'business and life they love'. She gives them something to aspire to and makes it personal to her.
Jon Morrow. Many people may not relate to his disability, but when he talks about his struggles to get to today's success, they share his dream of escaping. They share his feelings of courage.
Danny wrote about his setbacks in business that resonated with the audience on more than just a 'business' level. He often writes about his wife being the love of his life. How many women will clasp their hands together, tilt their head to the side and go 'aawwwwwhhhhhh!'?
Find your key stories. Your key interests. And weave them into your copy repeatedly. Over time, your brand will evolve and be noticed for stories that have been told.
Why Mastery Isn't An Accident
When a part of your marketing effort involves a lot of writing (marketing emails, guest posts, articles), investing in developing your writing is paramount.
The gods of writing like Jeff Goins and Copyblogger advise you write every day. Why? Because it makes the skill of writing come more naturally over time.
Practice this. Write 500 words a day, every day, for a month.
How can this help in finding your voice? By make it free writing. Don't over think it – write whatever comes into your head. This will speak volumes about the things you think about, which in turn adds to your bounty of brand-personality-stories.
As an added bonus, you might find yourself working through the troubles in your head. Savings on those shrink bills, anyone?
Take it further by writing a piece of copy (be it a blog post, an email, or an article) and edit personality into it. This means:
 Cut sentences out and make others shorter
 Change the format of text by making it bold, italic, or adding

colour
Strive to make it a pleasure to read. Make every piece a masterpiece. Your audience must feel like they're witness to a work of art without having to go to the effort of finding the nearest museum and staring at a canvass on a wall. Because, y'know – time is always a factor.
When Your 'Voice' Isn't Found Through Writing
What if you didn't have to write anything at all? Or what if writing just isn't your thing?
Find what medium is right for you – videos, podcasting, infographics, photos. Your writing voice doesn't have to be written in the traditional sense.
Finding what medium suits your voice is done in two ways. The first is fairly obvious: does it it reflect the service you provide. Photographers, graphic designers – display your talents apologetically on your website and marketing material.
For the rest? Experiment. Try out a video (like Derek Halpern) or a podcast (like Pat Flynn and Mirasee) and notice the response from your audience. Do they engage more or less with the new medium? And then, do more of what works.
When Your Voice Isn't Your Voice
All the above is focused on you, the business owner. The brand of your personality has to reflect you, but also reflect what your audience would want to read.
Remember the exercise where you noted the words you use in conversations? Do the same thing, but with your customers. What issues do they raise in emails? In blog comments? During conversations?
Read the comments and make a note of the kinds of words used or emotions conveyed repeatedly. Then make it your goal to add these into your writing (or medium of choice).
For example, if you're a photographer and your audience asks a lot of questions about the best lighting to use when taking photographs, then:
Add it to every update you post by describing the lighting in each image.
 Write a 'Use lighting techniques like a professional' guide for your subscribers to download.
 Review the most popular kits for lighting.
Knowing what your customer wants to achieve and using this as the cornerstone of your messaging is a basic in writing copy. Remember this when you go through the brand personality exercises.
Over to You
How about you? When have you used personality in your copy that's worked well? What advice do you have for entrepreneurs that are finding it a challenge?