Conversion Optimization: How We Increased Our Conversion Rate from 20% To Over 65% In 18 Months
If you're in business, then customer acquisition is high on your daily to-do list.
It jostles for position alongside other equally important tasks, like client meetings, brainstorming, strategizing, motivating your team, and of course, caffeinating yourself.
For the relatively new small business, success hinges on your ability to generate new business. Without it, you can strategize 'til the cows come home. It won't mean a thing.
You can strategize 'til the cows come home, but without new business it won't mean a thing.
Click To Tweet
Getting new customers involves a three-stage process:
Generate leads
Pitch
Convert
It's no good coming up with solid leads if you can't turn them into loyal, paying customers who, down the line, might even do your selling for you.
About 18 months ago, we were generating lots of leads but not winning much business from them.
Ironic given that our company, TopLine, bills itself as an integrated marketing agency that helps businesses grow.
We realized, however, that while we were acing it for our clients, things on the home front were lagging, specifically with regards to our conversion rate.
So we decided an overhaul was in order. We reworked our pitch and proposal strategy completely, optimizing the heck out of it in the process.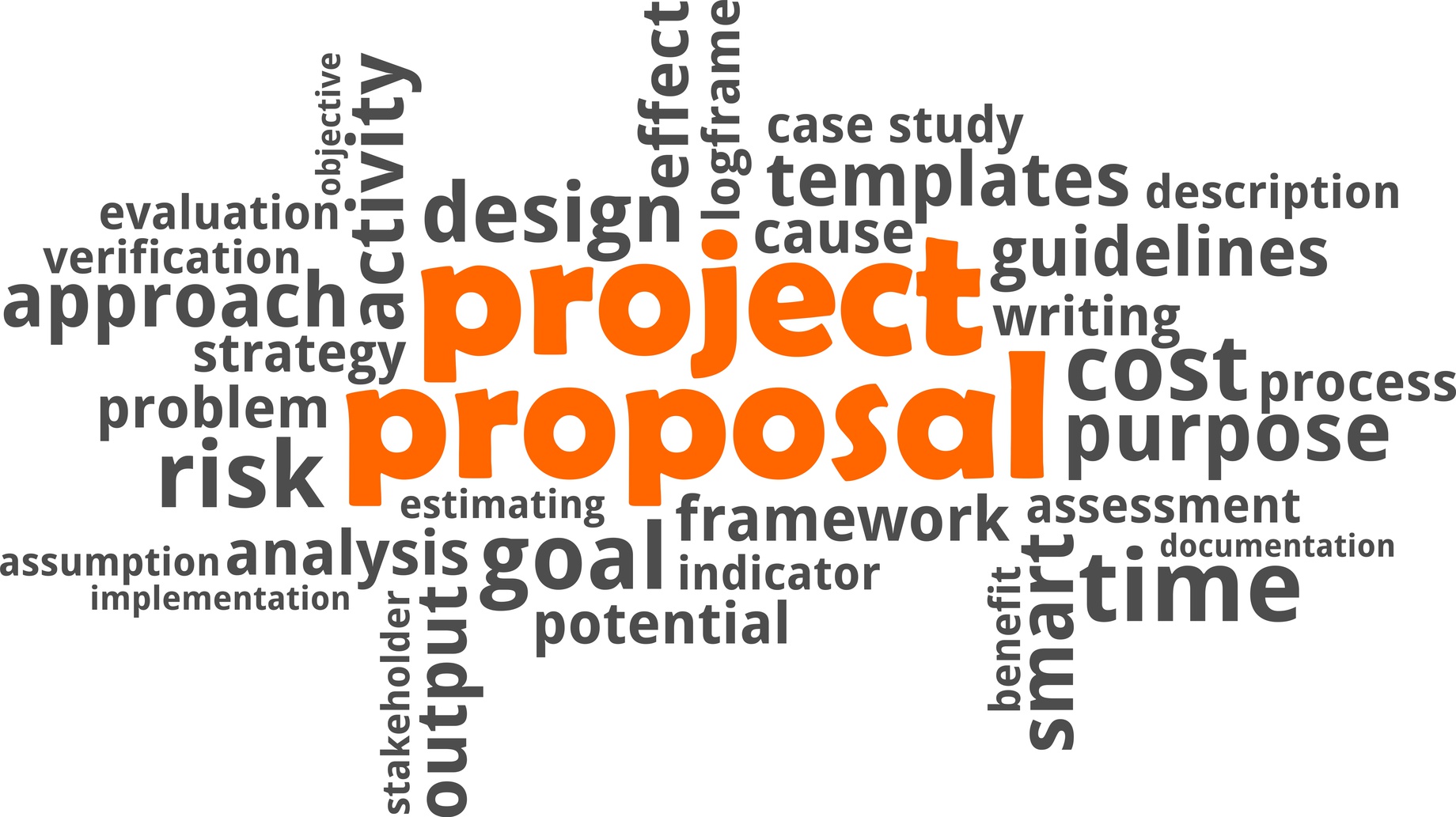 The result?
Our conversion rate went up from 20% to just over 65% in 18 months. We were both delighted and flabbergasted by the extent of our results.
Our conversion rate went up from 20% to just over 65% in 18 months. Here's why:
Click To Tweet
Delighted because more conversions means more money, of course, but also flabbergasted because fixing the problem turned out to be unbelievably easy.
Do you also need to boost your conversion rates?
If you'd like to replicate our success, here's what we did:
1. Operation Proposal Revamp
We went through everything from the structure to the design, to the content and optimized each area of our template proposal accordingly. All of our proposals are now focused entirely on the prospect's pain and what we can do to fix that quickly, creatively, and professionally.
In the past, we included long-winded essays about the history of the business, our stellar team, and the awards we've won. All of which was of little or no use to our prospect, whose only thought was overcoming the current problem they were facing.
In addition, we had our proposals professionally designed, too. A neatly typed Word document is obviously better than a hand-scrawled note, but if you're serious about winning the business it pays to go all out in both substance and form.
Lesson: The prospect doesn't care about how good you are. They only care about the good you can do for them.
Products not selling? Grab our free "Income and Impact" report!
2. Operation Proposal Follow-Up
We no longer send a proposal without first setting up a call to go through it with the prospect. Some might call it overkill, but we prefer to think of it as going the extra mile. It shows the prospect that we're truly invested in the process.
It also means we don't spend heaps of time writing a proposal only for it to be sent off into a vacuum. Take it from someone who knows. It's not pleasant to have your hard work disappear into the ethers, never to be heard from again.
Lesson: Virtual communication is great, but person-to-person interaction still converts the best.
3. New Biz Training for the Management Team
For a long time, we suffered from "small business complex." We felt inferior in comparison to our larger, more established competitors. To remedy this, we hired a pitching expert (pitching to media, not baseball) to come in and show us how the big guys do it.
We learned a ton, including how to structure a pitch in such a way that it'll actually get read and the importance of leading with your "big idea," since that's what most interests clients.
Our old pitch kicked off with an "about us" section, which we've now relegated to further down in the pitch.
All of this was extremely helpful and certainly helped us take our pitching to the next level. However, the bigger lesson was realizing that we weren't actually doing things that much differently.
We'd always just assumed that there was some insider knowledge that the bigger agencies were keeping from us. But it turned out there wasn't. They were also taking briefs over the phone, holding chemistry meetings, and then either submitting their proposals or presenting their ideas.
This was a huge confidence booster for us. Interestingly, this confidence turned out to be the missing ingredient in our success formula. Once we dropped our "little guy" thinking, we freed ourselves up to focus on the task at hand.
Lesson: Get outside help to build your skills and your confidence.
4. Responding to Leads Became Our Number One Priority 
We took a hard look at how we were responding to inbound leads and we found we were being slack. Embarrassing to admit, but if it'll ensure you avoid a similar mistake I'm happy to take one on the chin for the sake of inbound marketers everywhere.
Here's what would happen. A lead would come in and we'd take as long as 24 hours to respond (I know!). During that time the prospective client had most likely spoken to any number of our competitors.
We decided then and there that we'd aim to respond to all leads within five minutes of receiving them.
What exactly did this entail? It started with a firm commitment from the management team to drop whatever they were doing when a new lead came in and respond to it immediately.
Because we're all notified when we had a new lead, we needed to create a system for "owning" that lead the minute it arrived.
For example, if a video lead comes in then someone from the integrated management team checks to see if our Head of Production is in. If he isn't, then they respond with a holding email or a call.
I also keep a beady eye out for any unclaimed leads, because our CRM tells me when a lead came in as well as when it was dealt with. More often than not, this kind of overall responsiveness impressed the proverbial pants off the prospect.
Lesson: Set yourself apart by being more responsive than your competitors.
5. A Consistent Lead Management Process Delivers Results
In the past, every member of the management team had their own style and their own home-baked process, which resulted in a lot of inconsistencies in how we generated new business.
When we realized this was one of the sticking points, we had a meeting, pooled our ideas, and then identified which system we'd use going forward for handling all leads. (We ourselves were surprised by how easy this was.)
We now have a clear process for what to do when a lead comes in. The team knows how to qualify a lead and how to decide whether it's worth a proposal. We also created email templates for getting in touch with prospects, which eliminated the possibility of forgetting something important, like asking for their budget or deadline. It's all there and it's all carefully managed in our CRM.
Lesson: Facilitate lead generation by formulating your own repeatable process.
6. In Which the Police Are Called In
Five people in the company work on new business. This is great in terms of finding and converting leads, but without the proper processes in place, there was potential for mayhem.
Fortunately, I'm a process person (I get that not everyone is) and so I appointed myself police of new business processes. I made it my job to ensure the team was playing within the rules and point out when they weren't.
To avoid this becoming yet another time suck, I made a daily task to check the CRM. What I've realized is that when you stay on top of things they'll only take a few minutes (literally). It's when you keep putting them off that they pile up and get out of hand.
Every morning, I'd go through every lead that came in the day before, noting who dealt with it and how long it took them to respond. If I spotted a mistake, I'd immediately send a snarky email to the offender.
It wasn't fun, but before long everyone cottoned onto the fact that only updating half of a prospect's details in the CRM would result in me breathing down their neck. Realizing that they couldn't get away with sloppy processes as long as I was keeping an eye on things inspired them to up their game.
Nowadays I only check up every other week and rarely do I find anything to moan about.
Lesson: Hold everyone accountable for their roles in lead generation and conversion.
Identifying Potential Challenges and Course-Correcting Your Conversion Rate Growth Plan to Ensure Success 
We've looked at the key components that make up a conversion rate growth plan, but how do you know if you're doing it right and how do you fix it if you're not? It boils down to these three things:
Measure and Measure Some More
The mantra in our office is: what gets measured gets done. We have a monthly new biz report that goes to the whole new biz team. Based on that, we can then identify what's working and what's not. This, in turn, means we get to adapt and improve all the time.
It's as simple as it sounds, but you'd be surprised how few people use this approach. Heck, for a long time, we were guilty of this oversight ourselves.
Keep the Ideas Flowing
If you're not growing, you're stagnating. But just so we're clear, growth isn't just about getting bigger, better, or faster. It's also about growing in terms of your thoughts and ideas. This is a great way to keep the team invested as well. Hold regular brainstorm sessions and get ideas from everyone. It keeps the juices flowing and staff members creative. Win-win!
We also track the source of every lead. What we usually find is that every outbound lead gen campaign (from a direct mailer to an event where we exhibit) is at least moderately successful, with some obviously doing better than others.
However, regardless of our successes, we keep asking the team to come up with new ways of doing things better. Last year, we sent video cards out that have since landed us a few massive clients. This year we're sending out VR headsets. Both ideas were the result of a team brainstorm session.
Never Stop Learning
Learning facilitates growth, stimulates the mind, and fosters new ideas. Put it in your marketing budget and on your team's calendars so that it stays front of mind. It's easy to forget about the important stuff when the new account you just won is demanding all of your attention.
Take courses, attend seminars, conferences, and workshops, and keep a watchful eye over your competitors. Emulate (without being obvious) what they do well and learn from their mishaps and failures.
Where to Go from Here?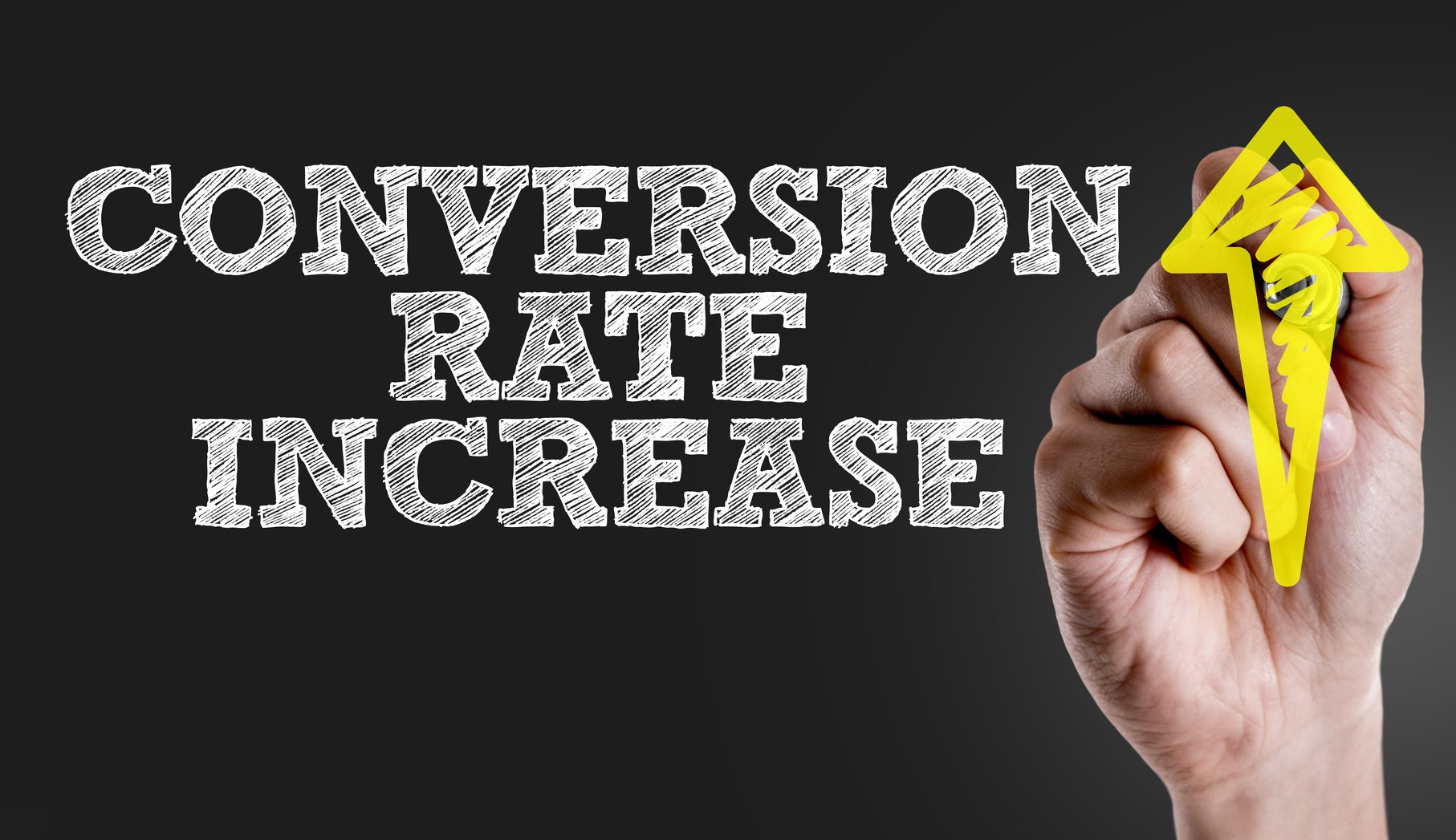 The tips and advice I gave will help you increase your conversion rates. Maybe it'll grow by 45%, maybe it'll be much more than that, but whatever it is, one thing is for sure: from here on out the trajectory will be an upward one.
These tips are sure to help you begin an upward trajectory in your conversion rates.
Click To Tweet
Your next step is to list all the points of failure along your path to growth:
Where are your leads coming from now?
Are you measuring and benchmarking them?
Are you confident in your existing system for turning leads into customers?
Do you know your conversion rate?
Do you know why you win when you do?
Do you know why you lose when you do?
Are you getting enough leads?
Are you converting at a high enough percentage?
Draw all of this information out in a diagram and then make a list of all the points that you can potentially improve, along with how. Commit to a doable timeline, e.g., fixing one thing per week, so that it's manageable.
Get started.
As with anything worth having, increasing your conversion is a process that requires persistent effort. Think "rinse and repeat." Measure your efforts, always be on the lookout for new ideas and never, ever, stop learning. Lead gen is hard work, but it's also rewarding. Have fun with it.
What one thing can you improve now that will make the biggest difference in your conversion?
Make More Income & Impact
Discover Why Your Products Aren't Selling, and How You Can Easily Turn That Around.