Dominate in 2016 With These Top 7 Content Marketing Trends
In 2015, almost 30% of marketers expected content marketing to be their most important tactic.
And expect the same for 2016 because, as they say, content is king. In fact, every type of business employs content marketing as a part of their marketing strategy be it through blogs, guest posts, newsletters, ebooks, live presentations, native ads, etc.
And yes, content is king, but as the internet matures so does its audience. How your readers consume content has, and will continue to, change. Long gone are the days of slap up a 500 to 1,000 word post and be done with it. People prefer content that engages and involves them.
Be your team's content marketing champ with these top 7 content marketing trends for 2016.

1. The Rise of Interactive Storytelling
The content marketer's focus has shifted more and more on the art of storytelling rather than purely informational posts.
After all, when you tell a story, you engage more visitors which eventually helps grow your business.
So what's this about interactive storytelling, then? By adding quizzes, polls, graphics, infographics, videos, images, and audio clips you involve your readers beyond the words on the screen.
Just writing good content is not enough these days. Adding the aforementioned elements to your content excites people because they get to participate, making your site a hit!
Check out the New York Times native advertising branch, T-Brand Studio. They use a mixed-media approach with quality editorial, amazing photography, audio clips, and stunning video content to convey a brand's stories and the information they want to convey.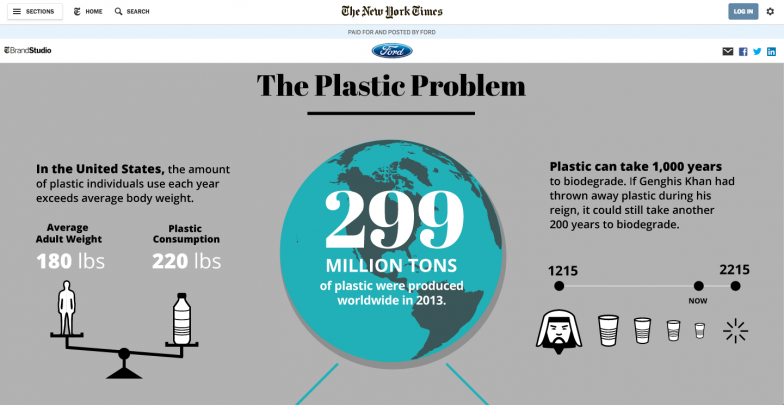 2. The Impact of Influencer Marketing
As marketers and consumers, we all know people often look to their peers for advice when making purchasing decisions. In fact, Forbes claims a whopping 92% of consumers turn to people they know for referrals above any other source.
And along the same line, everyone likes to read articles by the people we admire and trust. These people are called influencers. So if an influencer in your market writes something about your product or services, it's pretty likely your audience will increase.
An influencers sharing your content can lead to a 3 to 10 times increase in conversion rate.
Google Trends illustrates the growth of influencer marketing since 2012 as a pretty steady increase with even greater growth in the last year.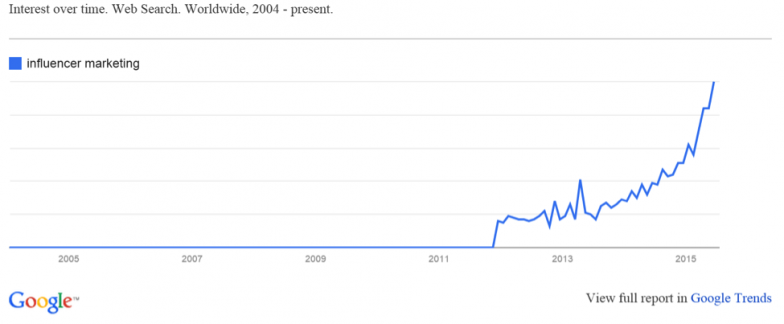 3. The Magic of User-Generated Content
There is no better way to market your brand than using authentic and original content (reviews, blogs, posts, etc.) from your customers on various platforms be it a website or printed material. It attract users and gives prospective customers an accurate impression of what they can expect from your company.
While many companies already use UGC to attract new customers, it is set to become an integral part of content marketing strategies in 2016.
Do you know that a good 64% of customers search proactively for reviews before making a purchase decision? Do a google search for a product, and you'll see almost every suggested search includes that product name + "review."
An early adopter of this strategy, Chobani, the Greek yogurt company, pulled off a successful UGC campaign in 2009 and 2010.
Chobani asked its customers to submit videos and images praising its yogurt. And the fans delivered it. The content was shared on the company website, billboards, and across other social media channels.
The result: Chobani saw a 225.9% increase in revenue.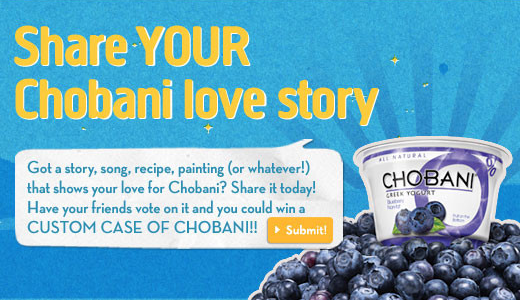 4. The Potential of Mobile Compatibility
With 3.65 billion mobile users in the world and Google's mobile update in April 2015, you need to make sure your websites, videos, images, etc. are mobile optimized.
More and more people are using their smartphones to browse the net and make purchases. Therefore it is essential for you to make your site more accessible.
Fifty-seven percent of mobile users will abandon your website if it takes more than 3 seconds to load, and 30 percent will abandon a purchase transaction if the shopping cart isn't optimized for mobile devices.
Did you know?
According to Smart Insights, a report from Comscore illustrates the shift from desktop to mobile use by consumers in the last few years.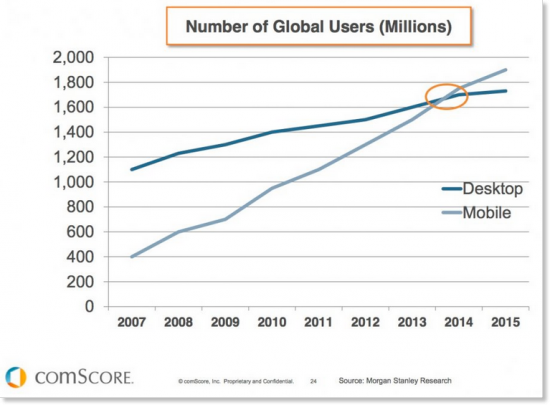 5. The Comeback of Guest Blogging
Guest blogging never went away but many marketers took a hiatus from guest blogging after Matt Cutts declared it dead in 2014.
However, it will most likely make a comeback in full force for 2016. Marketers have realized that guest blogging is still a great tool for drawing traffic to your site. Guest blogging helps you gain traffic because it puts in front of a potential audience you might not have been found by otherwise, and boosts your SEO ranking in a cost-effective way.
If your content is high-quality and unique, people will read it and in turn, visit your site. But make sure that adding backlinks is not the only purpose of your writing guest posts or blogs. Guest blogging is not dead but spammy guest blogging is.
6. The Power of Content Distribution
What is the point of putting in so much hard work creating a piece of content if it does not reach the widest audience possible?
Welcome to the world of content distribution. You can distribute content on a number of platforms from social media platforms such as Facebook, Twitter etc. to blogs and syndication websites like Medium.
If content is king, content distribution is its crown.
Click To Tweet
According to Hubspot, if a content marketing team is stopping short at content distribution, they're only doing half their job.
A Statista.com survey found more than 77 % of marketers use social media for content distribution. And distribution will only increase this year as more people turn to syndicating their existing content.
7. The Dynamics of Content Marketing Budget
In 2015, 59% of marketers expected their organization's content marketing budget to increase spending in 2015.
This trend is only on an upswing for 2016 because content marketing has proven to be one of the most efficient techniques in drawing in traffic and leading to growth in business.
And everything from content distribution to email marketing comes at a cost.
So, planning a budget for content creation as well as promotion and distribution is becoming a more prevalent trend for 2016.
The Google Trends graph below shows how content marketing has grown over years and at the same time the decline in traditional advertising.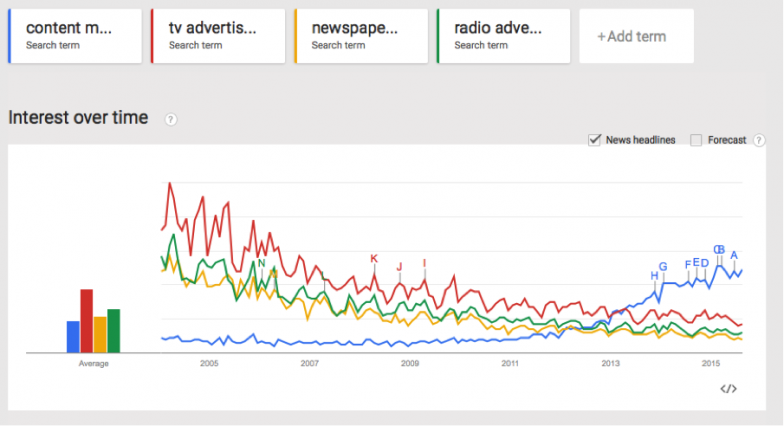 How You Can Use The Content Marketing Trends of 2016
As you continue through 2016, it's important to stay aware of the trends. Not because you need to implement every one, but because knowing informs how your own content marketing strategy moves forward.
If the big brands are upping the game with a big budget, you can do as Danny suggested in his 2016 trends post and focus on what's important: being exceptionally great and focusing on serving the right people with the right message.
Whether you use any or all of them, it's essential to know about the latest trends that will dominate the industry. It will be fun seeing many brands trying out different techniques to stand out from the crowd.
How about you? Do you know how these trends will affect your content marketing plans this year? Let us know in the comments.
Stay on top of the trends!
Learn about the up-and-coming marketing trends that will involve your readers beyond the words on the page.