Client Relationship Management 101: Do You Know When to Tell a Client No?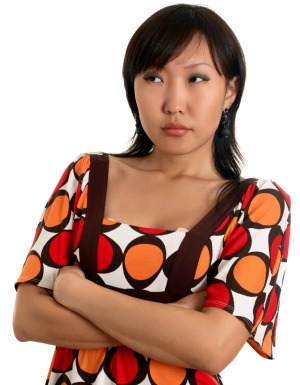 When I was first starting my business, I would occasionally field requests from friends to work for free or discounted prices.
It was an awkward conversation. On the one hand, I wanted to say yes, because they're my friends, and friends help each other out.
But on the other hand, I worked hard to develop my coaching programs and instructional materials. I didn't want to give them away for free.
Finally, I reached out to Danny for some advice. He suggested that I quote my normal fee, and then say, "But for friends, I waive the fee."
When I read that advice, a light bulb went off. Never accept low payments. Full price or nothing, I'm worth what I'm worth, so why devalue me? It clutters our relationship.
What liberating advice for managing client relationships with friends!
But When a Client Is Not a Friend?
As solo entrepreneurs and small businesses, we like to think of our clients as friends. Maybe not right away, but I will bet you that most entrepreneurs who've been around for a while have at least one very good friend who started off as a client.
However, sometimes people who claim to be clients are not. Sometimes, we encounter "the taker".
The taker is ­­not a friend.
On the surface, it looks like she might be a friend. But when you take a closer look, you see that she's constantly leaving empty comments, fabricating close attachments, and otherwise trying to get a foot in the door. She's hung around so long, it only seems like friendship ought to be there.
The truth is, the taker doesn't want to learn anything. But she does want you: your private email address, your phone number, and ultimately, your time.
How I Learned to Spot a Taker

The single biggest red flag when spotting a taker is the famous phrase, 'I really need help, but I can't pay.'
Click To Tweet
I learned this lesson the hard way, with a client that we'll call Frieda.
Initially, Frieda emailed me asking for "only a few pointers." Caught without official free pages or blog posts to reference, I replied over email. It wasn't long before her daily emails averaged seven pages! After many weeks of almost no improvement in her disposition, I awakened one day to a realization: She was calling us "friends" and "sisters".
Bit by bit, Frieda had eroded the professional wall around my personal life. And I was angry; I considered terminating the relationship. But as a counselor, I knew I was the guilty one.
I should have used my client relationship management skills to recognize the manipulation pattern and address it right away. From the very beginning, I should have required her honesty.
Now, you're probably thinking "Katharine, it's so obvious that Frieda is never going to be a paying client. It's time to cut her loose!" And you're right – in hindsight, it was easy to see that Frieda had never been a good client candidate.
But every time I share this story, the people I'm talking with feel compelled to share their own version of Frieda. In fact, it seems like managing client relationships is a big topic for just about every entrepreneur I know!
When you counsel a mom for months and then discover her house still suffering, you've got a Frieda. If you work hard improving a website, only to find the client taking off in another direction, you've got a Frieda. Know the answer to a colleague's engine troubles and he ruins his car, anyway? Tell a restaurateur how dirty menus drive off customers, and his remain sticky and greasy.
Frieda. Frieda.
Why We Make This Mistake
So why do we make this mistake? Why do we let the Friedas of the world sneak into our lives?
They sneak in because we want to believe that everyone is ready for and open to the kind of hard work we're going to ask of our clients. Whether that work is completing the worksheets that accompany the training videos, doing exercises to improve their physical, emotional or mental well-being, or simply getting clear on what their website should look like – we expect our clients to be willing to do the work.
The problem with the Friedas of the world are two-fold. First, Frieda imagines she will do the work, and we want to believe her. Successful instructors and coaches care about helping people to become healthy, wealthy, or successful in their own right. Don't we? We know what they need to know and we want to help them on their journey.
The second problem with Frieda is that she isn't willing to pay. Just like we imagine Frieda will want to do the work, we imagine that, if we just give her a nudge in the right direction, she will be willing to pay for our advice, our help, our expertise.
Sadly, both of these reasons are why we make the mistake of letting Frieda into our lives. The mistake is that we don't steel ourselves against hope, and force a client to give honest effort or go elsewhere. In other words, we don't use any client relationship management tools.
Don't Give Your Clients Free Fish!
Maybe you deal in counseling, computing, or crafts. Maybe you help bloggers, bakers, or bikers. Or maybe you hope your client becomes the next Danny Iny, or the next Dalai Lama.
No matter your situation, there's one thing you shouldn't do: do not offer free products or services to clients who will not use them!
It's no fun to create products or services that your client might need, but will never use. Instead, focus on building in steps along your professional relationship that will weed out potential Friedas.
If you're a coach or service provider, one of the easiest ways to do this is to require homework as part of the experience of working with you. And stick to your guns: if you require a piece of homework to be completed before moving on to the next step, do not allow your client to work ahead without completing their part of the work!
If you offer a physical product or training program, you could have a standard "In order to get a feel for my product/training program, you will have access to X for free. After you have reviewed X, these options will be available to you at the regular prices."
If you client truly can't pay, but you know that they are genuinely interested in doing the work, consider some sort of installment plan or a limit on what is free, and then incrementally work your client up to your standard flat rate.
This policy is a tried and true combination of generosity and wisdom, giving those who cannot pay in dollars a chance to pay in sweat equity. It's a bit more work, but the results are worth it.
3 Guidelines For Saying No to a Potential Client

No matter what your business does or who you serve, there will be times when you flat-out do not want to work with a client.
Click To Tweet
That happens to every entrepreneur, coach, or service provider. But, if you don't make preparations for this ahead of time, you could very well end up with a Frieda on your hands.
Here's what you should do:
1.  Before you need it, create a set of rules you believe in and will abide by, that you can e-mail at will. Do not display it anywhere on your site.
2.  Use good judgment and research before offering free work.
3.  In terms of "free advice," only give what you want to afford. Never explain why you must say "no". Just say you cannot, at this time, provide the support they need. If you feel comfortable doing so, you may want to refer them to someone else, or suggest an alternate way in which they could get the help that they need.
Silver Linings

If you do pick up (or have previously dealt with) a Frieda during the course of your entrepreneurial career, there is one silver lining. Those pages of email communications or long phone calls are a wealth of material for future blog posts, FAQ pages, even instructional material for a new coaching program or training course. At the very least, you've learned how to spot a Frieda the next time you encounter one on your social media sites or in your inbox.
What about you? Are you struggling to keep up with a Frieda? Or, have you experienced a Frieda in the past? How do you say no to clients that aren't a good fit for you? Let me know in the comments below! And if you're currently struggling with a Frieda, feel free to ask for my advice.