Transparency in Business: Engage Readers by Revealing Royal Screw-Ups
The following post was an entry by one of our spectacular finalists in our Awesome Engagement Strategies Contest. Finalists showcased their ideas, and whoever got the most traction (i.e. comments and social shares) within five days of publication was crowned the winner. Check out this post for the complete list of Engagement Strategies Contest finalists!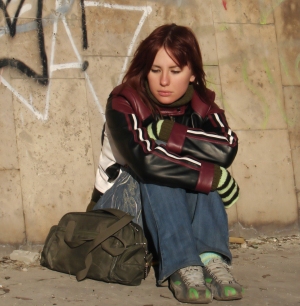 Do you have a rather lifeless, arms-length relationship with your readers?
Are you afraid to be human, vulnerable, transparent and reveal your weaknesses? Have you felt obliged to focus on your strengths and paint yourself as the perfect go-to expert in your field?
If so, you might be creating a passive, unresponsive community that respects you but doesn't really trust you.
I was in that exact situation and it was awful.
Let me explain…
I Thought it Was All About Being Perfect
Years ago I was a homebuilding consultant helping people to build their own homes.
The importance and complexity of a homebuilding project dictated that I project myself as a guru-type who had it all figured out and would never make a mistake. I had to convince them I was perfect. Or, so I thought!
By constantly emphasizing my credentials I got a lot of people to read my articles and agree I had the knowledge. But very few of them converted to clients. The problem was that my "perfection" created a gulf between us. They didn't connect with me so they didn't trust me with their projects.
I wasn't communicating with them on their level. And they remained passive and unresponsive.
In a minute, I'll share how I turned it all around – almost instantaneously!
Engagement is Critical for Trust
If you're in the same boat I was, it is really frustrating! You have readers and prospects but not much action. They aren't buying. They aren't sharing your content. They just sit there!
Here's the thing. They aren't connecting with you.
You want action? You need to turn passive prospects into doers. And I'm not just talking about comments on your blog. I mean action takers who trust you so your business skyrockets. But how can you make this happen?
A great way is to expose yourself to scrutiny. Let them see your soft underbelly. I'm going to share exactly how to do just that.
You can't sit atop a pedestal and cast down your nuggets of truth and expect them to devour them like hungry little puppies and then hope they sit up and beg for you to help them.
You've got to be human – vulnerable. You've got to relate to their issues. You must demonstrate that you understand the problems your prospects face. They need to know you've been there and that you care. Vulnerability will do that. Here's what I suggest.
Get real. Be transparent. Share your failures. But, do it strategically because there are potential downsides. You're human but you don't want to look foolish.
Expose your "weakness" incorrectly and you'll end up with just another failure and, of course, that's not what you're after.
Before I explain how to do this, let's look at some of the benefits of vulnerability, failures, engagement and community.
Vulnerability is Ingratiating
Your community doesn't want a sophisticated guru or expert to look up to. It wants a real human being to interact with.  They want to feel the love.
That pedestal may demand a certain respect but it's not going to help you form a close relationship. It may help you convince them you know your stuff but the readers won't be motivated. It may even build a certain amount of trust but it won't be an active trust.
If you want them to bond with you, you're going to have to get down off the pedestal and show them you need those meaty nuggets just like they do.
When they can clearly see you struggle too, it's endearing. And it tells them you feel the same hungers and pains. They'll form a connection with you that makes them more inclined to take action when you ask them to.
And that's exactly how it worked for me.
Engagement Leads to Active Trust
Back to my story about helping people build their own homes.
Imagine the trust people needed in order to hire me to guide them through this complicated and all-consuming process. They really needed to believe I would never abandon them.
As I said, it wasn't perfection they needed to see. Active trust came from another source. Here's how I turned everything around.
I did something counter-intuitive. I began sharing challenges and failures with my audience and prospects. I demonstrated that homebuilding was tough and full of "failures" along the way. Suddenly, I was being real and that was the key. They saw that my clients and I screwed up at times. I became one of them. And everything changed.
My prospective clients could now see how I tackled my job and how much I cared. Amazingly, I was sharing failures and people were forgiving me and engaging with me. Wow.
Once we formed that bond, they almost immediately began to trust that I would work hard for them to solve potential problems. They saw themselves involved in the process of building without being alone! This was an engagement that led to active trust.
The Secret to Sharing Failures Positively
But how do you share your vulnerability and screw-ups without having it backfire on you?
First, you must know your stuff. And you must truly care. You see, showing weaknesses, while it may ingratiate you to your audience, can undermine any faith you want them to have in you. So, the trick is to build their confidence in you at the same time you expose your flaws.
It's really not that hard.
Think of your weaknesses and mistakes as a surface you. A flawed you that everyone can see and relate to. The goal is to show your flawed outer self then lead your prospects to a deeper you. Inside, at your core, is where they'll see the depths of your experiences, talents and knowledge.
In my case, as I shared the travails I experienced with my clients, my prospects could see that we were experiencing many of the problems they feared they might have. At the same time, they could see the solutions I brought to the table and that I wasn't about to abandon anyone.
They saw the depth of my knowledge, experience, and personal involvement as I creatively and doggedly reached solutions. This built a tremendous active trust. And they hired me.
You can do this too. Here's a strategy you can implement now to engage your readers and prospects that translates into business!
The "Top My Failure!" Contest
Run a Failure Contest post. It's simple and yet it's so engaging. Here it is:
Challenge your readersto top your failure.
Share your biggest failure or sequence of failures and how it led you to a solution or perhaps to a personal strength you never knew you possessed. Pick something that directly involves your business or any desired message.
Just be sure that it's a failure you've either solved or are now solving and demonstrates a quality your audience wants from you.
Make it playful. Be vulnerable. Show some self-deprecation if you can. Tell them how embarrassing the whole situation was. Laugh at yourself. Let others laugh with you! Then turn it around to a positive at the end of your story. Make it a great learning experience.
Now, here's the really fun part. Engage them by asking them to share their biggest screw-up. Challenge them to top your failure if you want. Set some rules, tell them to pick something they have solved or are solving that led to the discovery of a personal strength.
Two Big Wins for Them – One Huge Win for You
This is a powerful strategy in several ways. And everyone wins.
You've helped your readers in at least two big ways.
First, you've helped them see their current failures in a brand new light. They'll be encouraged to look for the positive outcome. They'll dig to find the lessons learned and they'll feel better about themselves.
Secondly, they'll begin to see that failure is not the bad boy we so often think it is and that dealing with failure makes one stronger. Failure is nothing to fear. It's just another tool in the toolbox. You'll be shedding new light on the beast and they'll respect you for that.
The biggest win is yours. You've turned passive prospects into engaged doers. They now see you in a completely different light. You're off the pedestal and into their hearts. They trust you with an active trust that leads to business, subscribers, more readers or whatever you're after.
Best of all, you've just upped the ante and set the tone for a more intimate company-customer or blogger-reader relationship. You've made life more interesting and business more fun and profitable for you.
Are you brave enough to try it?