The Ultimate Guide to Creating Training Manuals To Super-Charge Your Business
Lynn Silva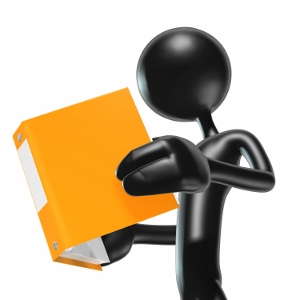 This post is a finalist in our Ultimate Guides Contest. Show your support for this, or any of the finalists by commenting, sharing and joining the conversation!
You have a business. You have a site. You blog. You promote. You reciprocate. You try all the suggestions you read about on growing your business. You have all kinds of methods and procedures.
You finally get a rhythm down and find certain things that work. So naturally, you want to repeat them.
So you sit down, and begin trying to remember what you did that worked. There was a certain method you had for getting people to share your latest post. Oh, what were the steps?
Or, you had a step by step procedure you used with a few clients that produced amazing results. So you try and repeat this process with your new clients. If only you could remember what you told your past clients to do!
You had part of the procedure in your computer files… where are they? And where are the notes you took when you were helping your past client?
You spend more time trying to REMEMBER what worked with previous tasks than you do on anything else. It stresses you out. You tell yourself over and over that you've got to get organized. If you could just get these things that work organized so they're handy when you need to do them again…but HOW?
Does this sound like YOU?
Are you a solo-preneur wearing all the hats? Or maybe you're a more established business trying to become more efficient. Either way, there is a way to set up your business so that it can prosper and grow tremendously.
The single most effective tool for growing your business is the process of bringing together different ideas and developing a system that saves time, money and stress.
Regardless of how big or how small, training manuals are the crux of productivity, growth and success. The general idea is 'automaticity.' The more you lay out in step by step form, the more useful the manual is.
Understand the 'Why'
There are two general reasons why a training manual could be implemented:
1) To help run your day to day tasks smoothly
2) To help your business grow
Here are just a few examples:
Automated Email Training System
Standard Operating Procedures
How to Guides (marketed on your site)
Employee Job Descriptions
There are two main benefits to having a training manual:
Productivity: By 'cloning' processes, it saves time and energy for focus on clients, writing articles, marketing, teaching, expansion etc.
Mental Models: Everyone has them! Something you've learned in your past prevents you from learning or grasping something new. But when you have a step by step 'system' you are able to bypass these quickly and move toward the intended outcome.
Timing Is Everything
Having manuals already in place eases the transition of delegation during expansion. The step by step systems are more easily duplicated so as to produce equal results each time. For the solo-preneur, they are major time savers.
The Seven Signs of Distress:
Lack of flow or organization
High overhead
A decrease in productivity
Employee burnout or increased turnover rate
Inability to remember how to perform successful tasks
Stagnate or decreased sales
Slowdown in new customers.
The Unspoken Secret
Okay, let's not mince words here. Sometimes… a lot of times…
You 'aint' right in the head!
Sometimes when taking on a large task, regardless of education, experience or previous success, there is a disconnect between the brain and the heart. You know you need to do something. You sit down to do it and face the infamous 'blank screen/blank mind' syndrome.
In your heart, you really want to do this. But your head is saying you don't know how. You're not good enough, you don't need to do this right now, etc. Your brain and your heart are on two different wavelengths.
If You 'Aint' Right in the Head, Get Right…Right Now!!!
This article has incorporated the use of mental skills in each step. A simple 'trigger' phrase or a motivating 'action' word, when combined, can greatly improve engagement and enhance the growth rate of a business.
Tommy Walker has mastered the use of mental skills. He says that you have to have a 'framework that enables you to get focused and perform at your best.' Honing in on mental skills is sort of that unspoken secret to all successful businesses. They aren't tangible.
They're achieved through discipline over time and continue to grow as your success grows. Watch for these hidden secrets throughout the article and find ways to implement mental skills throughout your business.
Making Killer Training Manuals
The 5 W's
Know your specific purpose or Value Proposition. Who is this guide for? What is the benefit? When can they use it? Where can they apply it? Why is this guide so valuable?
You Cannot Build a House without a Foundation
Lay out a basic foundation. Depending upon the purpose, you may want to add or eliminate some of these components.
Title page

Table of Contents

Introduction – This is where you can state your '5 W's'

How to Use the Guide – especially if it contains cross reference material

Step by step instructions

Closing and /or additional reading suggestions if applicable

Reference page if applicable

Glossary

Index – usually for when you cross reference material
You also want to begin forming a basic idea of what categories you're going to want to gather information on. These categories can later be divided into heads and sub heads with attention grabbing titles.
A textbook oriented style

A step by step table or graph

A combination of both
Treasure Hunt Versus Research
The Power of Suggestion
In college, just the word 'research' turned me off. It was an instant 'disconnect' for my brain and my heart. One day when I was gathering information, my son joked about my 'boring research paper.' I remember saying to him, "It's not research, it's a treasure hunt."
Recently, he was having trouble with a paper he was doing in his college class. He reminded me that instead of researching, he went on a 'Google treasure hunt' for the project and ended up pulling an 'A.'
Just as skilled writers use power words to maintain reader interest, these power words can also be utilized on your own mind to trigger action.
Think about it for a second. Would you rather research information for your newest training system, or would you rather go on a 'treasure hunt' for helpful information your readers are going to benefit from?
What connects your brain and your heart better? Research…or treasure hunt?
Easy Skim Reading Tips
The more you practice, the more skilled you become. Here are some tricks to help:
Subheads, bolds & italics
Keywords: If your subject is email marketing, look for words such as email, @, aweber, server, call to action, sales, discount, etc.
Additional Clues: 'For example…'; 'Another…'; '…because…'
Epiphanies: Nothing is more pleasant than the serendipity of finding information by chance that you didn't even know you needed. Be on the lookout for these pleasant little gifts.
Analyzing & Organizing Versus Connecting the Dots
Trigger Phrase: First and foremost, if the idea of analyzing and organizing causes a 'disconnect,' find a trigger phrase that gets both your head and your heart into it. For example: 'Connecting the Dots; or  'Piecing the Puzzle'. Whatever keeps your brain and heart in alignment, ame it and get started.
Most likely, you're going to have a myriad of information scattered in bookmark links, word documents, books and notes. Find some way to get it all into one place so you can begin putting it into order in a way that makes sense for your intended reader.
NOTE: This is only one example of how to bring all of your information together. This is by no means the only way to produce a 'killer training manual.' Use this example to enable the psychological triggers necessary to dig in and produce killer training manuals in all aspects of your business.
Online Information
I have the free version of Kippt with the bookmarklet extension for my browser. It allows you one folder. Since my regular bookmarks list on my browser is constantly full, I like to use Kippt for projects.
By skim reading, find a relevant post with information you want to include. When you find a post with information you like or may consider using, click on the Kippt bookmarklet from your browser's bookmarks. A little box pops up asking where to save. Click 'inbox.' This will save it to your Kippt inbox, not your regular email inbox. Then move on and continue searching for more relevant information repeating this process.
As you're researching (or treasure hunting) begin to get an idea of categories you'd like to include in the manual. Jot down these categories on a piece of paper (post- it, scratch paper, Evernote, etc.).
After you've gotten enough information, go into your Kippt inbox and skim through all of the saved links. Make a yes or no decision for each link. For links you're sure you want to use, put these links into the favorites section of Kippt.
Now the favorites section of the Kippt folder holds the links of all of the information you want to include in the manual.
The Art of Copy and Paste
This is the point where you can begin to really hone in on specific information you want to include in your manual. At this point, you should have two documents open on your computer:Kippt Favorites and a blank Word document.
Have the first link you saved in your (Kippt) favorites open.
Copy and paste everything you want included in your manual from that link into the blank Word document.
When you have everything copied and pasted from that particular link, go into your Word document.
Rewrite what you've copied in a way that makes the most sense for you, or leave it as you found it, making sure either way to assign credit to the blogger you are referencing.
Once you're done coalescing everything you've collected, move on to the second link in your (Kippt) favorites section.
Repeat the aforementioned process using the SAME Word document. Don't worry about organization yet.
Do this for every single link you have in your (Kippt) favorite section.
Hard Copy Information: (books, notes etc.)
If you have books, notes and other information obtained from somewhere other than the internet, now is the time to transfer this information into the same place as the previous information.
Open up the same Word document that holds your paraphrased information from your online sources. Paraphrase the information you gathered from all hard copy sources. In other words, save time by putting the information into your own words so that no content is plagiarized.
Don't worry about chronology yet. Just focus on getting the information into the same place.
Hard Copy Versus Computer Copy
It is at this point that you can print your Word document with all of the information you've gathered.
Now it is time to start breaking down all of your information into facts and steps. Remember to stick to what you want the reader to know and what you want them to do.
By now, you should have a good idea of sections. Define your sections.
Example: Categories for this post were initially: Why When How Research Gathering Information, Organizing, State of Mind, etc. All of the facts were broken down and put into one of these categories.
Tools: outlining, graphic organizers (mind mapping), spreadsheets, tables, graphs, etc.
Choose the method of organization that you prefer. For me, I mind map, then do an outline according to my categories.
Writing Versus Explaining
Try to write in the Active Voice.
Example of Active Voice: "Harry wrote the article." (yes)
Example of Passive Voice: "The article was written by Harry." (no)
Sentences – Use clear, concise and consistent terminology.
Example: A training manual can be referred to as a training system, workbook, how to guide, job duties, email training system, or curriculum
In an effort to keep it clear and concise, the word 'training manual' is consistently used throughout this article.
Heads and Subheads – In the original organization of your material, you undoubtedly have categories that you've arranged your content in. Take these categories and arrange heads and subheads. By this, I mean make use of trigger phrases and power words to create catchy headlines and subheads that motivate the user.
Example: In the original organizing of this document, the section above that talks about when to initiate a training manual was originally titled, 'when.' Upon reaching this step, it was changed to 'Timing is Everything.'
Expose the Meat!
You'll most likely find that you've gathered too much information. Don't worry! Use your editing skills and cut out the unnecessary content and leave just the necessary facts. It's just like eating a piece of meat. You  trim the fat and then consume the meat. In this case, the meat (aka facts) needs to be clearly defined.
Instant Gratification: Combine the problem with the solution. In other words, don't present a problem and say you'll talk about that later. Present the problem, with the the solution immediately following. We live in a world of instant gratification. Say it, and then deliver it.
This is the time when you really use the mental skill of getting inside the reader's mind. As you're organizing the steps, visualize what the reader needs to do next
Tell them what to do. Begin each step with an 'action' word. A key element in marketing is crafting the perfect call to action.It is the same with each step. The reader is not going to know what they're supposed to do unless you call them to do it.
Bullets & Numbers: Bullets & numbers break the steps down. Begin each (especially when referring to chronological order) with your 'action' word.
Triggers: Descriptive words combined with power words often help the reader remain engaged and mentally prepare them for the next step. Just like in the example for 'research.' Finding a phrase that triggers motivation is the key.
Example: Sophie Lizard has a training guide on how to find writing jobs and querying. She didn't waste time on calling it 'querying' or 'applying for jobs.' Her title is 'Client Hunting.'
I don't know about you, but for me, job hunting has always been grueling. Sophie's title coerced me to dig in with anticipation and hope.
Analogies & anecdotes: The use of analogies and anecdotes in the form of examples and quick stories gives the reader something tangible to relate the training to. This reinforces the training's value.
Example: In Step 3, there is a short story about college research and how by changing the term to 'treasure hunt,' it changes the task from boring to challenging.
Graphics – Make sure any pictures displayed are on the same page as the related text. Consider alignment as well so that it fits in with the text and is doesn't interrupt the flow.
When the writing is complete, the rest of the manual is pretty basic. At the end of this post, there is a table that helps in the completion of the rest of the manual.
2 Bonuses
Training guides are the crux of productivity, growth and success. The secret to making killer guides begins – and ends – by aligning the brain and the heart.
Don't forget to lean on your mental skills in an effort to remain focused. Do this first, and the rest will flow naturally and end in more opt-ins, more customers and a thriving business.
As a bonus, I made you a chart that lays out the steps to making training manuals and I've also included a very candid interview with Sophie Lizard and Tommy Walker. In it, they talk about their own experiences in compiling training systems. Listen carefully, you will find all kinds of little clues that indicate their strongly developed 'mental skills.'
Now go out and produce an awesome training manual that catapults your business to the next level. And please, send me a link to your newly developed program.