The Strategy for Storytelling In Business That Will Spark Massive Engagement
The following post was an entry by one of our spectacular finalists in our Awesome Engagement Strategies Contest. Finalists showcased their ideas, and whoever got the most traction (i.e. comments and social shares) within five days of publication was crowned the winner. Check out this post for the complete list of Engagement Strategies Contest finalists!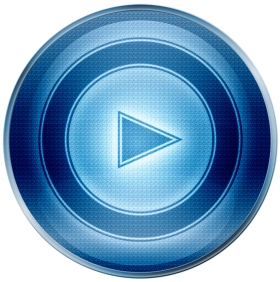 Ever wondered what the difference is between sites that engage magically and those that are just meh?
Have you ever wanted to learn the secret to inspiring your visitors to take action instead of just inspiring them to leave?
Like all of us, I've tried different ways to encourage my audience to engage – from installing social media buttons on my blog to just asking people to leave comments, but I never truly figured out the secret of inspiring true engagement until the day a friend sent me a video by San Francisco baker Chad Robertson. It was a simple video that didn't pitch anything at all. But by the end of it something interesting had happened – I'd been transformed into a fan.
And not just any fan – the best kind of fan.
The kind who bought his product and who shared his video with my friends on Facebook. And all without having heard of him before that day.
Keep reading and I'll show you Chad's video, plus I'll dissect what he did in detail. And for bonus points I'll even lay out a complete engagement strategy for doing the same thing for your website and business.
Every single day we're exposed to literally thousands of marketing messages. From our impossibly overloaded email inboxes, to popups, pop-unders, to your Twitter feed, promoted posts on your Facebook wall, to buses and billboards and those creepy "re-targeted" ads that seem to follow you around for months.
With this amount of competition for the dwindling attention span of your audience, the natural temptation is to yell louder, jump higher and get more outrageous to try to get our message and face out there and encourage the market to engage with us.
But increasingly, it's not working. People just aren't listening any more. They're going into overload and the unfortunate side effect is that less and less people are reading our painstakingly-written emails and our average site visit time is less than 10 seconds.
But what if there was a different approach that would actually encourage people to engage massively with you and even spontaneously create a movement around you and your message?
If you want us to act, you must first make us feel
The average human being has kids, works overtime, has too much to do, too many bills, house repayments, Facebook, too much stuff and feels vaguely unhappy with life. To make them take engage requires something special and you as the marketer get to be the inspirational storyteller they form a connection with that makes them feel like they're a part of something special, something unique, something worthwhile.
The good news is that it's actually pretty easy to do all that and more. All you need to do is to tap into something that's been hiding in your blind spot ever since you started your business — your own story.
Which brings us back to Chad Robertson.
https://youtu.be/4zaRznrc6ig
This video is one man's love letter to, of all things, bread.
In it, he tells the story of how he got started and why he fell in love with everything about it. His naked, unabashed passion shines through and by the end of this video, I'd connected with Chad and been unexpectedly turned into a bread making fan. I loved this video so much that I bought Chad's book even though there was no hint of a sales pitch in the video and even though I had pretty much zero interest in making bread at the time.
When you choose to get "up close and personal" with your audience like Chad does and tell us WHAT you believe and WHY you do what you do, something magical happens.
We hear your story and we divide unconsciously into two camps. Those of us who didn't resonate at all with what you just said and those of us who did. Those of us who did will feel drawn not only to engage with you and your business, but to be part of your "tribe." This rocks because when we resonate like this, we engage, we buy, we're loyal and we spread the word to our friends. We can't help ourselves.
(And by the way, those who didn't will just go away, which is what you want.)
Let me share another example of how this can work – this time of an allergist I know by the name of Dr. Bill Lanting.  Bill had an important message for the world, but one of those dry doctor-style websites that didn't get it out in a way that sparked engagement or sales.
I had a suspicion there was more to his story so very recently I asked him a few questions on video about how and why he decided to become an allergist. Here's the result:
https://youtu.be/1caH7JRTASc?start=6
In this simple video, Bill tells us what he believes and why he does what he does, and suddenly, almost instantly, we connect with him and want to do business with him.
I hope you can see that your story doesn't need to be fancy or elaborate to work magic. It just needs to be authentic and honest. To inspire us to engage you just need to tell us what you believe and why you do what you do.
So why do YOU do what you do?
Odds are, if you've been doing what you do for a while, you most likely take for granted your story of why you went into business and most likely assume one or more untrue things about it:
We already know it.
We'll think it's boring.
We won't care.
None of these three things are true.
We don't already know it. Why should we? After all, it's your story, not ours. What's more, we won't find it boring. We humans we hard-wired to find other people's stories compelling. It's biology. And we will care — as long as you give us something to care about.
We buy things for emotional reasons and it's actually THIS stuff that provides us the big emotional REASON for doing business with you. We don't buy your amazing thing because it's the best on the market or because it's the cheapest. We buy because we resonate or relate with your story of:
WHY you went into business, and
WHAT you believe and the change you hoped to bring about in the world.
This is the kind of stuff that forms the nuggets of a fascinating story that will inspire us to engage when we hear it.
But quick! You've only got 3 seconds…!
When we land on your site, you've got roughly 3 seconds to communicate this important stuff to us. In those seconds we check our gut and our heart and we decide whether we're going to "like", "tweet", "share", "+1" or comment on your stuff. If we feel a connection with you in those moments, then we're happy to stick around to see if we were right about you…
Otherwise it's "sayonara bucko" because if there's any doubt or confusion, our first, quick & easiest option is always the BACK button. And we're ruthless and trigger-happy.
Do the math on that and you'll realize it's pretty much impossible to get everything across with text and the best solution is to tell your story in a video.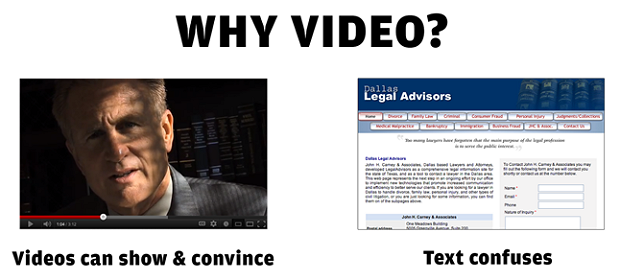 Think of it like seeing a film compared with reading the book of the film.  How many people read the book compared with see the film? Exactly. So why are you making us read the book when we come to your site. We desperately want to see the film, so give it to us. Putting your story into a video is your "secret weapon" that will hold our attention captive for valuable minutes.
Put simply, all you need to do to cut through the hype and noise is to not be "hypey" and noisy. All you need to do to encourage us to engage with you is to spare us a confusing website experience and instead greet us with just one thing: your honest and authentic message of what you believe and why you do what you do.
Success isn't measured by who has the most hits, tweets, or blogs. It's when you tell us your story in a way makes us sit up and pay attention. Success is when the other 4,999 marketing messages we heard today cease to matter and when we think to ourselves "finally, here's someone who believes what I believe. Someone who understands me and the problem I'm trying to solve."
As Hugh McLeod said: "The market for something to believe in is infinite."
So tell me – what's your story? What's your big reason why? And what's stopping you from sharing it with the world, starting today?