How to Create a Social Media Strategy (12-Step Guide for 2023)
Emjae Williams
The age of the internet has completely changed the way we socialize, communicate, and operate businesses. Not too long ago, we had to rely on newspaper ads, TV, radio, or posters to find out about a new product. Now we're served as many as 6,000 new ads daily, right from a tiny screen in our hands.
As consumers become increasingly inundated by ads and messages, companies are hard-pressed to find new and effective ways to stand out. Social media has truly revolutionized their approach by providing a completely new and interactive way to advertise products and services. However, without a solid social media strategy, even the best ad campaigns yield underwhelming results.
While all social media platforms have their unique features, the steps for creating a winning strategy are pretty much the same for all. Here's how you can get started on your own!
What Is Social Media Marketing?
Social media marketing is the use of social media platforms and tools to drive web traffic, build brand awareness, and influence sales. Social media was initially thought to be a tool that could only be used for connecting with others but over time, its use has evolved.
These days, social media marketing is a crucial part of any successful marketing strategy. These platforms allow brands to reach their potential customers in a unique way. Unlike its traditional counterparts (TV, radio, print ads) social media offers interaction with existing or prospective customers. Social media marketing practices also build on its initial purpose of creating connections.
Another great advantage of social media marketing is you don't need a large budget to get started. For small businesses and start-ups, this offers a major opportunity for them to get their brand out there, attract customers, and see a boost in their revenue.
Despite its many advantages, however, social media marketing is only effective when executed with a well-thought-out strategy.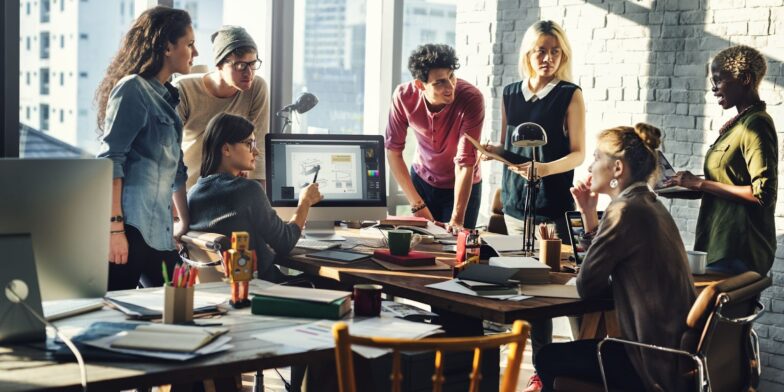 What Is a Social Media Strategy?
Your social media strategy is your roadmap. It's the guide you will use to decide who to target, what and when to post, and what goals each piece of content is trying to achieve. A successful social media page does more than just display random posts and like content – it has a plan to direct all its efforts. You want to be clear on why you've chosen a specific approach, what results you're working towards and how you intend to measure the outcome.
It also serves as a way to rein you in. Social media moves quickly. It seems like almost every day there's a new trend to jump on and it's tempting to try to follow them all. With a strategy in place, you can intentionally create content you know is valuable to those you're trying to reach, instead of tossing ideas at the wall and hoping that something sticks.
Additionally, without a strategy, you won't be able to tell what's working and why or what isn't. This means you won't have a clue what approaches or content to keep and which to change. Frankly, it's an easy way to waste your time, money, and creative energy.
Now it's clear that if you plan on using social media marketing to grow your business you need a strategy. But how do you go about creating one, especially if you're new to social media? Here are the 12 steps you need to take to create your social media marketing plan!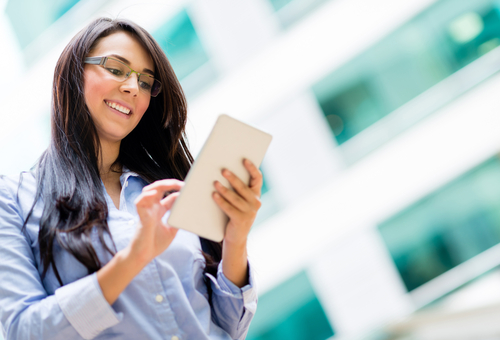 How to Create a Social Media Strategy
Having a proper plan in place will allow you to better execute your campaigns, measure results, and make improvements to your approach. There are a few key steps you need to take when creating your social media strategy and we'll take an in-depth look at each.
Step 1: Figure Out Your Social Media Marketing Goals
Your first step is identifying the goals you want to achieve. Some of the most common goals are:
Boost page growth/increase followers
Increase website traffic
Spread brand awareness
Improve audience engagement
Gain new leads
Generate more sales
Your approach directly relates to the outcome you have in mind. For instance, if you intend to increase brand awareness, you'll focus more on educational and informative content. Whereas if you want to drive traffic to your website, you'll include content that has a strong call-to-action that takes them to your site.
The goals you decide on will be determined by the current focus and stage of your business. New businesses tend to prioritize brand awareness over increased traffic because it's easier to attract new followers (and customers) when people know who you are. As you grow, you'll shift your focus to what is most needed at that stage. 
Whatever you decide on, you have to make your goal a realistic and attainable one. If you have a small following, a handful of posts on your page, and a small budget, don't set an expectation for a massive increase in followers in a few weeks.
Be ambitious, yes, but it's better to set a small attainable goal and scale up than to set one way out of your reach and feel discouraged when you aren't able to meet it.
Step 2: Define and Research Your Target Audience
Who are you trying to reach with your social media content? It was previously thought that only 'young' people used social media but that myth has been disproven over the years. With more than 4 billion active monthly users, you can reach just about anyone… but that doesn't mean you should. In fact, without a properly defined audience, you run the risk of wasting time, money, and effort with very few results.
Focus on who your products or services are best suited to. Are you a coach who works with middle-aged male entrepreneurs who are just getting started? A marketing consultant who teaches small business operators how to market their products? An author who focuses on the health and fitness niche?
Once you are clear on who you want to reach, do some research into their needs, interests, what platforms they use, and the type of messages that are most appealing to them. As you begin to execute your strategy, you'll start to gain insight that can help you refine your approach, but for now, this general knowledge is a great starting point.
Step 3: Check Out Your Competition
Another valuable source of information is your competition, especially those who have been on social media for a few years. These are the companies and brands you'll be vying against for your ideal customer's attention. Learning how they engage with customers, the type of content they produce, and the strategy they use can help you find your unique approach. It presents an opportunity for you to learn what to do, what to change, and how to stand out.
While it's ok to use their content and approach for inspiration, remember that you aren't there to imitate them. Your goal should be to learn as much as you can about the space and how people engage with the page and its content.
Step 4: Audit Your Existing Social Media Channels
If you already have a social media presence, no matter how active or inactive it is, analyze its performance. Look at the type of content you've been sharing, what seems to be working and what isn't, and pay special attention to any feedback you've been receiving.
The insight you get from your existing content is perhaps the most valuable data you can use when creating your new strategy. This can help you pinpoint where you might have gone wrong previously or where you were doing a great job. If you weren't previously creating reports from your pages, now is the time to do so.
During your audit, record all the data you can and start to think about what platforms you want to keep or delete. Also consider whether a new platform might be a better option for you based on your findings. You might discover that the audience you thought you could reach on one platform is actually on another platform or that the content that you share on one platform is better suited to another.
Step 5: Choose a Few Social Media Channels to Focus On
There are numerous social media channels available but with the amount of overlap in their features and audience profiles, you don't need to use them all. It's actually much more effective for you to only focus on a select few or just one single platform.
Your audience insight will be key in helping you decide which channels to use. If your ideal target audience uses Facebook more than TikTok, your focus is better spent on Facebook. If you're targeting more than one group and you find that your primary audience uses a different channel than your secondary audience does, use both platforms. What you'll need to keep in mind is that you'll be creating different content for each platform since you're speaking to different people.
Another thing to keep in mind is how well you understand the channel. If you're just getting started and you don't have the bandwidth to learn how to use a completely new channel, start with the one you're most comfortable with. Give yourself time to learn how to use the new platform before branching out there.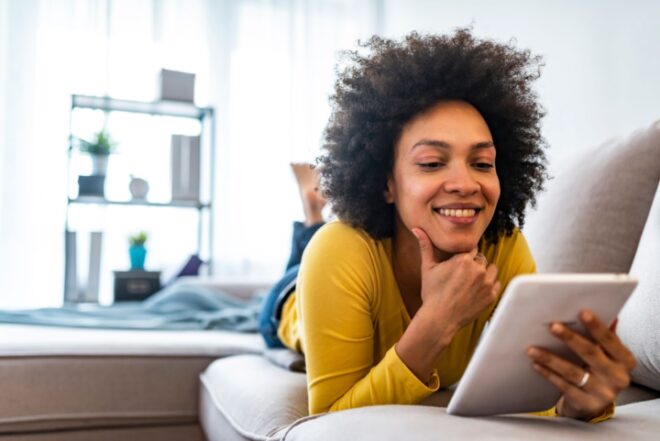 Step 6: Create or Optimize Your Social Media Profiles
Each platform has a different method for getting your account going but they all require very similar information.
You'll need to choose a profile and user name that reflects your business. It's best to use your business name as your profile name so you're easily recognizable. If your business name is Coaches & Consultants use that for your profile. If you find that the user name is not available use a slight variation such as @thecoachesnconsultants or @coaches_and_consultants.
Next, you need a profile picture and this is usually your business logo. The idea is to maintain consistent branding so your potential followers can easily recognize you. Some platforms will also require a header image. Have fun with this! Use it as a way to inject a bit more of your brand's personality.
Your page description or bio is perhaps the most important part of setting up and optimizing your accounts. This is where you get to tell your potential followers who you are, what you have to offer, and why they should follow you. While you can't share your entire story, you can share key points that will immediately appeal to your target audience. You'll also want to include keywords that relate to your niche to increase your chances of showing up in page recommendations.
Finally, ensure you add your contact information and hours of operation. If you don't have a physical location, add the town/state and country you're operating from. Share ways your followers can reach out to you – your email address and/or home phone number. This adds credibility to your business and of course, makes it easier for them to reach you.
Step 7: Develop Your Social Media Content Strategy
Now that your pages are set up, it's time to think about the content you'll be producing. When creating your content strategy you'll have to do a bit of a deeper dive into the data you've been gathering so far. You've already identified your target audience, and now you'll need to look at what content they find most appealing and what days or times of the day they're most active. Likewise, once you've decided on the platforms you'll be using, you need to understand what type of content works best for those platforms and what sub-group of your target audience would most likely be found there.
All this information will help you create a content strategy that works for your brand. It allows you to narrow your focus so you aren't creating a wide variety of content and you aren't posting at random times of the day.
The goal here is to make sure your efforts pay off and that the content you produce and share brings you the results you need. It also helps you to develop a content creation routine which will go a long way in keeping you consistent. There are few things the social media algorithms love more than consistent content!
Step 8: Set Up Your Content Calendar
So you've decided on your content mix, you know when you want to create your posts, and you know what each post is trying to achieve… Now you need to set up a content calendar! This is a crucial step in content production as it gives you an overview of what your planned social media activities are.
You're able to see at a glance what posts will be made throughout the week, month, or quarter, what ads you need to budget for, and how much time you need to dedicate to content production. It's even more critical if you have a team that manages your social media activity as it keeps everyone on the same page.
Using a content calendar also ensures that your social media marketing aligns with all other marketing efforts, including those offline. This allows you to have a more consistent message right across the board and prevents unnecessary overlaps in content.
You can choose to set up a content calendar for any period of time you prefer but the best practice is to have one that either covers 30 days or an entire quarter. While you might not have every post created, you should have an idea of what the content and messages will be. This can be done in a simple document or spreadsheet or you can choose to take advantage of one of the many social media calendar tools available. These offer the advantage of allowing you to schedule content ahead of time so you never forget to post!
Step 9: Select Social Media Management Tools
Being consistent with your content is essential to maintaining your social media presence but it can be challenging, especially if you have several platforms to maintain. There are several social media management tools you can use to make things significantly easier for you.
This is where you'll start creating your social media toolkit – a set of software, plugins, and platforms to help you manage your accounts. Tasks that these tools should be able to handle include planning, scheduling, and posting your content as well as general content editing.
Hootsuite, SproutSocial, and Buffer are great options for scheduling your content. Canva offers one of the best editing software for beginners, providing you with easy-to-edit templates, the option to add branded materials such as your color palette, logo, and fonts, and allows you to edit images, video, and audio content. As a bonus, you can schedule your content directly from Canva.
Before committing to anything, do your research, read reviews, and take advantage of the free trials many of the platforms offer. Things to keep in mind when choosing your tools include:
Cost: Some tools have a free option but to access the full features, you'll need to either make a one-time purchase or start a subscription.
Features: Try to find tools that are multifunctional like Canva or Hootsuite. It's easier to use a couple of tools that allow you to effectively manage your platforms than to have several that perform singular tasks.
Ease-of-use: Skip the learning curve if you can and find a tool that is easy to use.
Integrations: The best tools are those that integrate with the platforms you've decided to use.
Step 10: Curate and Create Engaging Content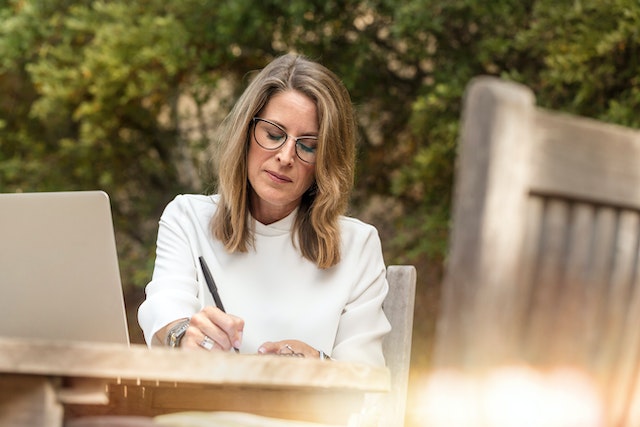 Armed with the information you've gathered during the planning phase and your new social media tools, you're ready to start producing content! This can be quite time-consuming so mix things up a bit – have both original and curated content.
While original content is the best type of content you can share, reposting relevant content is another way to keep your pages active. When sharing curated content, always credit the source and only share content that aligns with your brand's focus. If you have followers who are using or mentioning your products and services, include that in your content mix. Reviews and user-generated content are great ways to build credibility for your brand and make your followers feel seen and valued.
For the content you'll be producing, start by establishing a visual brand identity. This includes the fonts and colors you use, your logo placement, and the way your products or services are represented. You want your content to be immediately recognizable as your content.
And for all types of content, you have to be mindful of how your copy is worded. In the same way you have a visual brand identity, you need to have an established brand tone. Are you authoritative? Friendly? Do you use slang or jargon? You can play around with your tone to see what works or have a slightly different tone for each platform if you're targeting different groups of people.
Step 11: Choose Your Metrics and KPIs
Before you start sharing your content, decide on the data that you want to track. This will relate to the overall goal of your strategy. Here are a few of the most important stats to focus on and their correlated goals:
Followers: If your goal is to grow your page, you should pay attention to how many new followers your page receives.
Post engagement: On the other hand, if you want to increase engagement with your content, you'll focus more on how many likes, views, shares, or comments your posts get.
Reach: This speaks to the number of unique users who see your page. If you're trying to increase brand awareness, this is a great metric to track.
Clicks: Trying to get more eyes on your website? You'll want to focus on how many clicks your external links are getting.
Once you've decided on the metrics to track, think about what 'success' will look like for you. 30 new followers each month? 100 clicks after 2 weeks of running an ad? This is your KPI or Key Performance Indicator – the results you need to see to determine how effective your approach is.
Be realistic with your expectations and set KPIs that are genuinely attainable. You can do research to find out what the average results are based on the goals you've set for your brand and then adjust to suit your approach and your budget. If the average rate of growth for a page with 300 followers is 50 per month and you only have 100, dial it back a bit. Start with a goal of 20 and see how close to that number you get.
And that takes us to our final step in creating a winning social media strategy…
Step 12: Track and Adjust Your Social Media Strategy
You have to track your results. That is the only way to know how your strategy is performing. This can be done in a Google Sheet or using dedicated software – whatever works best for you. What's most important is that you have an easy way to record and interpret your data because this will dictate any changes you make to your strategy.
It is expected that even the best strategy will need to be improved every few months. The algorithm is constantly changing and what worked this quarter might not work the next. The data you gather here will be vital in guiding this process and in making it less time-consuming so you can get back to producing content and scaling your business!
Grow Your Business With a Solid Social Media Strategy
Social media has long evolved past its initial uses of connecting with friends and family, looking at cute cat pics, and sharing funny videos. Now it is a vital marketing tool for any business that wants to grow.
The major appeal of social media is how cost-effective it is, especially when considering how much exposure it offers. With the constant changes to the algorithm and features, you must have a social media marketing plan in place. This plan should include who you'll be targeting, what you hope to achieve, how you'll go about doing it, and what tools you'll use.
By following the steps laid out above, you'll be well on your way to creating a successful social media strategy!