How To Create A Social Media Toolkit For Your Online Business
Burkhard Berger
Have you ever considered building a social media toolkit for your business?
Social media toolkits can help you engage with followers, boost your brand presence, build social media calendars, improve social accountability, and more!
But what does an effective social media toolkit consist of? In this post, we'll discuss what a toolkit's important elements are and how to create one.
After reading this blog, you'll have a better idea of how an effective toolkit can help you achieve your social media milestones and improve your overall brand visibility. Carefully study each element and see how you can apply these to your brand.
Let's begin.
What Is A Social Media Toolkit?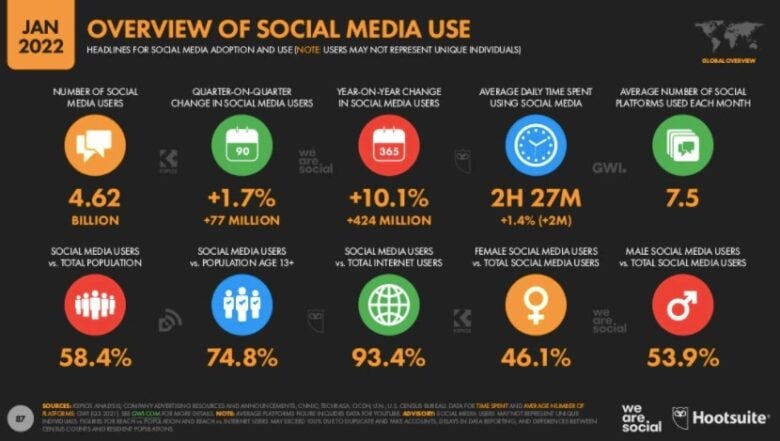 A social media toolkit contains all information regarding your company's social media strategy, the platforms you'll use, and the tools you'll implement to improve the company's presence online. With the right social media toolkit, you can create an effective social media strategy and marketing plan.
When you're sharing a campaign with other businesses or individuals, a social media toolkit can be a guide for how and what to post. Social media toolkits often include tools like content planners, calendars, and post templates.
This list also includes toolkits that demonstrate how various social media tools can be used. If you're part of an organization that does not already have a social media toolkit, you should learn from others and develop your own.
That said, it takes time to plan your social media toolkit. To make the process simpler, we've reviewed a variety of toolkits so you can easily figure out the ones that work best for you.
Why You Need A Social Media Toolkit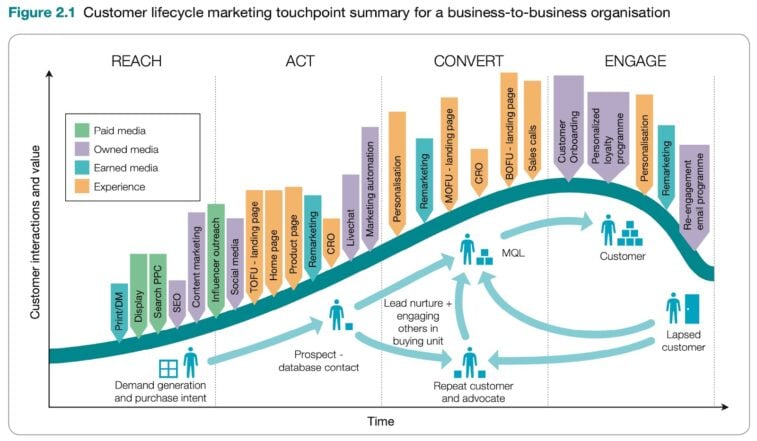 There can be a lot of difficulties when it comes to managing social media. It can be challenging to manage so much content when we are expected to post every day.
You can manage your social media more effectively if you have a social media toolkit. And to become even more productive with social media, you should optimize the tools in your toolkit. Avoid wasting time on tools that won't fit your work style, and refine your toolkit to suit your style of working.
Whether it's a tone of voice guide or a style guide for creating assets, a shared location is important when multiple people are working on a social media plan.
However, building a practical social media toolkit goes beyond efficiency alone. Keeping a consistent schedule will also be needed. Bringing together all the different components that make a significant social post will ensure your social media reaches a minimum level of quality.
All your information should be kept in one place to manage it easily. By maintaining a consistent workflow, you and your team won't lose or forget things.
Elements Of A Social Media Toolkit
Now let's dive into the critical elements that an effective social media toolkit must include.
1. Background Information
Some background information that supports the overall message of this social media toolkit is critical. Here, you need to be brief and on point to ensure that followers and team members know who you are and what you do.
A social media toolkit is in some way similar to financial modeling, in that you need to start from scratch and ensure the basics are done right. Financial modeling requires you to compile information about the niche you're targeting, the best ROI versus social media platforms, and to decide on the financial content which can spark interest among your followers.
After that, you create a message that interests and engages your followers. A successful social media post attracts attention, inspires action, and starts a discussion.
2. Purpose
Here are some questions to help determine the purpose of your toolkit:
Which campaign/cause are you supporting?
Why are you and your supporters passionate about this campaign/cause?
What links are available to contextualize the campaign/cause, such as articles from the news or related organizations?
Are there any actions you would like your supporters to take? What are the instructions and best practices for supporters to use the toolkit?
In case of further questions or concerns about this campaign/cause or toolkit, who should people contact?
3. Sample Posts
Include 4-5 sample social media posts (as a benchmark) for each platform on which you want to roll out the campaign/cause (Twitter, Facebook, Instagram, LinkedIn).
Here are a few best practices to follow:
Instagram posts use square images which are 1080 pixels by 1080 pixels at a 1:1 aspect ratio.
Twitter posts can take no more than 280 characters.
Talk about initiatives for meaningful causes, health care, and health topics to increase brand trust.
Use only 5 solid and specific hashtags in your Instagram post.
It is almost always advisable to accompany Twitter and Facebook posts with a visual element, either as a link preview or by uploading an image.
If you want people to quickly create posts based on your sample posts, you should make it easy for them to copy and paste them. Each one should be tested to ensure that you can accomplish it. You may need to reconfigure the examples if you have difficulty copying and pasting media or words.
4. Hashtags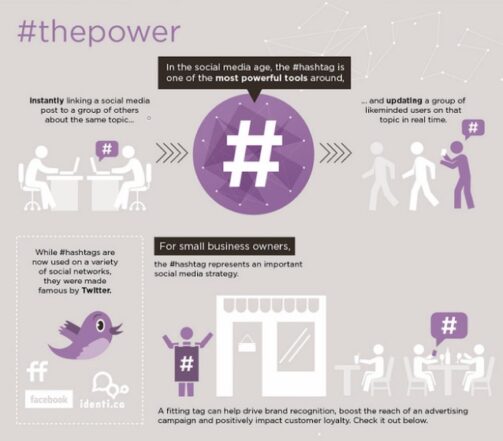 Image Source
You should recommend at least 4-6 hashtags to your stakeholders for promoting your campaign/cause online. Identify hashtags used to highlight similar issues on your selected social media platforms.
Creating a new hashtag may be a good idea if this is an extensive campaign. If your hashtag is consistently used, followers can easily find and share information about your campaign (since hashtags unify posts).
5. Visual Assets
Visuals that carry an emotional impact are crucial to the shareability and virality of social media posts. Make sure social media posts contain branded visuals and agreed-upon photos.
You don't need to hire a professional designer to create branded visuals if your organization doesn't have one. We recommend using Canva, a free web-based tool for visual design. Using its intuitive drag-and-drop feature, you don't need graphic design experience, and hundreds of customizable social media templates are available.
Each platform has its requirements for visual size, so make sure to size them accordingly. You should include alternate text when uploading visuals to social media so that low vision users can access the content. You should also ensure your videos are captioned for users with hearing impairments when you upload them.
6. Social Media Metrics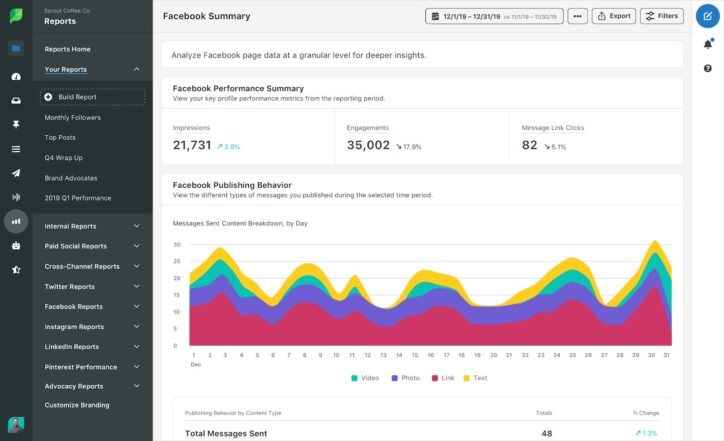 To measure the effectiveness of your team's efforts, use metrics when rolling out any social media campaign. Track metrics on each social media platform's analytics page consistently, and adjust your social media strategy based on that information.
Are some images performing better than others in terms of engagement and performance? Those should be your priority, and the rest can be tabled. Are you getting no response to your call to action?
You need to check if the link works and if the post contains the correct link. Are you having trouble getting key influencers and decision-makers to notice your posts? You can draw more attention to your content by including their handles in future posts and engaging with them.
Following the launch of a campaign, you may consider tracking the following metrics:
Website page visits
Number of donations
Email addresses collected
Social media shares, retweets, comments, and follows
How To Create A Social Media Toolkit
A tweet now and then is no longer enough to boost a business profile on social media. Instead, companies are using social media to actively promote their profiles. Considering the wide range of services that most social media channels offer, it can be hard to know where to begin. Today is a good time to start working on it since there is a lot of competition.
1. Getting Started
To increase your brand's exposure through social media, you should determine which platforms are beneficial. It can be confusing when there are so many options available.
Consider a platform that offers the best marketing tools for promoting your business. For instance, Instagram is an excellent way for makeup artists and florists to showcase their work to potential customers since it allows them to create a visual portfolio.
Facebook is an excellent platform for promoting events or services because the character limit isn't a constraint. The options are endless for combining posts and adding promotional videos and digital flyers.
Twitter, on the other hand, is great for sharing short but insightful posts in real-time to keep your customers in the loop. Generally, these are the channels most businesses use these days, but you can explore many more.

2. Managing Social Media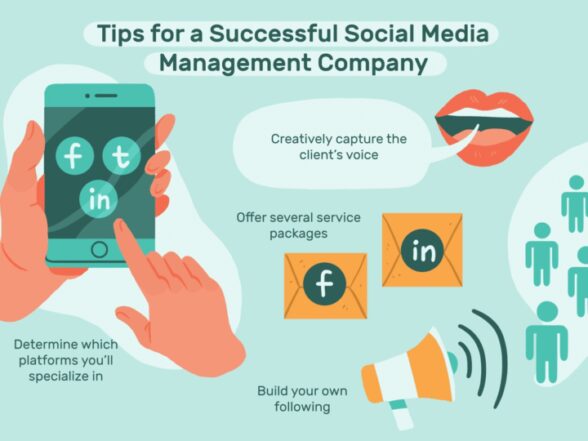 Finding time to post regularly can be challenging with a busy schedule. Social media success requires active participation and regular posting. But that won't be a problem because there are a variety of apps and programs that can help you accomplish this.
It's easy to manage tasks with social media tools like Tweetdeck – you can organize your dashboard into columns, giving you more control over your Twitter experience. A significant advantage of using Twitter is scheduling Tweets and images to send at a particular time and managing multiple social media accounts.
A great example to keep in mind is if you want to educate your audience on how to sell Amazon FBA business, you need to show them the attraction of it. Discuss the benefits of starting an Amazon FBA business before you talk about how to 'SELL' it. You can create a series of social media posts that cover the entire business journey from initiation to the selling point.
3. Learning To Advertise On Social Media
Businesses are promoting themselves through social media every day. As competition increases, people are utilizing social media in more inventive ways. How does that affect small businesses? You can use social media ads correctly to boost your profile or reach relevant people for your business.
4. Managing Images
Visuals are everything. Your potential followers are likely to engage with you if you use great images. Put a lot of effort into choosing the right ones for your social media pages. For creating compelling images online, Canva is a good tool. Or, if you're looking for advanced images, you can use Adobe Illustrator as well.
Proven Advice: You can develop bit.ly links for your content to make the links shorter and easier to share on social media.
5. Writing Copy
Good copywriting never goes unnoticed. Putting extra care into your writing is one of the best ways to increase engagement with your followers. If you write copy for your small business, you don't have to be a literary genius. You just have to be aware of certain things, such as tone of voice, adjusting it depending on the channel, and using hashtags and calls to action.
Proofreading is always a good idea, whether it's a tweet or a post on social media. Mistakes make you look unprofessional and turn people off.
Sometimes your copy needs to be intellectually challenging, depending on the brand you're working for. For example, writing copy for the social media page of a popular word game, like Scrabble, can be tricky. You can get creative and ask trivia questions with your followers on social media. This will get them to brainstorm words and engage with your posts more.
On the other hand, you might handle a social media page for stock market information differently. You can write copies that educate your followers about the dividend stock prices as well as other investment or financial-related content. Stock market trends, trading tips, and investment rules are some of the things you can discuss in this case. Copy should indicate that you are the expert in your niche – in this case, the stock market.
6. Creating A Social Media Content Calendar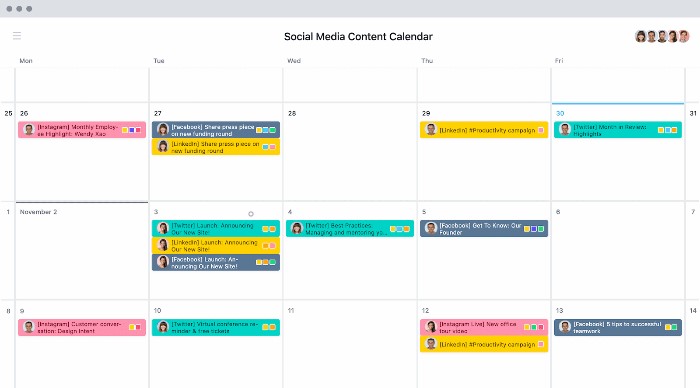 It's crucial to share great content, but it is equally important to plan when to share that content to maximize its impact.
Publish content types on each channel according to your social media calendar. From images to share links and re-shares of user-generated content to blog posts and videos, it's the perfect place to plan your social media activities. The content you post on social media, both on a day-to-day basis and during social media campaigns, is included.
For instance, if you're selling kids' masks, your social media content calendar should have a content copy that targets parents and educates them on the importance of using masks for kids. Further, you can show visuals of kids wearing environment-friendly masks to go along with your social media copy.
The goal should be to improve customer interaction through a social media content calendar. While you can do many things to enhance that audience engagement level, the best method is to stay relevant and keep your content fresh. This means social media copy should focus on providing value to followers first rather than just hard selling.
You can plan your content calendar with tools like Hootsuite and similar tools and get recommendations on the best times to post on every network based on past engagement rates, impressions, or clicks.
Incorporating educational content into your social media strategy is always a good practice. For instance, if your business is doing podcasts, you can also educate viewers on how to start a podcast of their own. Educational content provides exceptional value to followers and helps them engage and trust your business more.
7. Measuring Your Efforts
Clicking on links is motivated by several factors. What sources of traffic do you have for your website? When it comes to successful online marketing, you need to know what tools engage your followers and increase sales and which ones don't.
To see where you stand, you must identify your strengths and areas for improvement. Using a tool like Google Analytics can help you accomplish this. You can also opt for other real-time data tools to improve your social media game through critical insights and reports that can help you develop a much more effective social media toolkit for your business.
Once you master the basics, you can perfect your social media strategy. With all the tools at your disposal, you can confidently create a successful online strategy using the social media toolkit.
You can measure the campaign's effectiveness by using hashtags, likes, and comments each post receives. Utilize the information you gathered to improve your following social media toolkit by noting what worked and what didn't.
Ready to Build Your Own Social Media Toolkit?
The good news is that social media toolkits do not have to be complicated or costly to develop. There are many ways to create your custom toolkit. The key is knowing what you want to monitor and then choosing the most appropriate technologies for the job.
By creating a systematic process for development, rather than relying on a haphazard collection of tools, you can ensure that your social media toolkit goes far beyond simply collecting data and enables action that benefits your business.
Hopefully, this article has convinced you of the importance of having a social media toolkit. Creating one is easy enough, as it can be completed in many ways. However, it's crucial to have a documented set of tools that make it easier for you and your team to live tweet, blog, share content, and more.
For now, social media exists to connect businesses and consumers. But if everyone takes better advantage of its possibilities, we can discover new and innovative ways to market our companies and reach out to potential customers.
To learn more about the different social media platforms for you to choose from, we recommend you check out our post on the top social media platforms of 2022.