Social Media Marketing is Changing, not Ending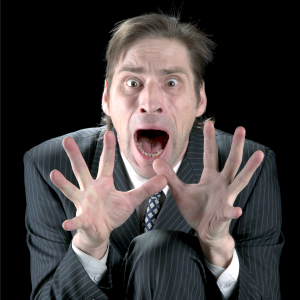 Grim news has shocked the social marketing world: Facebook is losing its user-base.
At least that's what many business and social analysts are saying.
When I first heard that the flagship of social marketing was sinking, I'll admit I panicked a little bit. My own company specializes in SaaS products, and we have based so much of our past marketing strategies through the social platform that I was sure that, if Facebook crumbled, it would take our presence down with it.
And I know I wasn't alone in my fears – 82% of businesses use Facebook to market. So any time Facebook marketing shifts, 8 out of 10 business owners have to scramble to figure out what that change means.
Determined to discover the veracity of these reports, and to try and quell the surges of panic I, and so many other small business owners, were feeling, I did a little digging and uncovered that rumors of Facebook's demise have been great exaggerated.
How Social Marketing Used to Be
While businesses have been trying to figure out how to market on social media since the era of Friendster and MySpace, back then social media was optimized to the personal profile, and businesses were stuck trying to use networks built solely to allow friends to connect with one another.
The end result was always a bit weird – even the most loyal brand evangelists normally wouldn't consider a business their 'friend.'
Thus social marketing didn't really click into place until Facebook introduced business pages. The Facebook pages platform led the revolution in social marketing we've witnessed over the last few years.
However, times are constantly a-changing, and Facebook now has to contend with other social sites like Twitter, Google+, Instagram, Pinterest and Snapchat while still remaining as fresh, edgy, and current as possible.
How Social Marketing is Now
Those who predict the death of Facebook normally point to one of two studies: one in the EU and one in the US. Both studies have found that Facebook is losing users. However, those users are primarily young people. According to iStrategyLabs, the social firm that led the US-focused study, Facebook lost 25.3% of users in the 13 to 17 demographic, and 7.5% of users in the 18 to 24 demo.
But, at the same time, Facebook grew by 32.6% in the 25 to 34 demo, 41.4% in the 35 to 54 demo, and 80.4% in the 55+ group.
These numbers showed me, and should show most other businesses, that our target demographic is still active on Facebook, and may in fact be growing.
However, it also important to note that the users fleeing Facebook en masse are going to age, and may never be re-inclined to log into Facebook, so marketers do have to broaden their campaigns and look into exploring other social platforms if they want to stay relevant in the coming years.
How to Engage in the New World
Unlike Facebook, Twitter saw a huge spike in younger users. 26% of teens surveyed by investment bank Piper Jaffray & Co named Twitter as their most important social site, followed closely by Instagram at 23%.
If you run a business, don't let this survey scare you off just yet – it doesn't mean you should abandon Facebook. If you have an active presence on the site, keep it up; Facebook is still the number one social network in the world. But, you should also expand the scope of that marketing.
It's interesting to note that only 25% of businesses reported using Twitter to market, which is shocking considering its popularity. This issue, however, could be explained by the fact that it's more difficult to expand your reach and following on Twitter than it is on Facebook.
Luckily, I've found tweet chats to be a great way to connect with new followers. Twitter chats are typically built around a common hashtag, like #smallbusinesschat or #socialmarketingchat, which users then use to tweet and add to the conversation. Normally these chats are moderated, so the conversation stays on track, and the moderating body has a built-in audience, ensuring people will be following these chats.
Many Twitter chats are also easy to join: just mark tweets from your handle with the relevant hashtag and you're in.
Now, these chats are not about you or your business – you are simply a participant, so don't use this as opportunity to advertise your brand. Instead, make sure your tweets are thoughtful and contribute to the conversation, and those that follow these chats will, in turn, be inclined to follow you based on how you conduct yourself in the chat.
Moderators behind some of these tweet chats may conduct them on an invite-only basis, which signifies the type of influence pre-chosen contributors have. By proving your expertise in the wider chat, and continuing to tweet on similar subject lines post-Twitter chat, you could find yourself being invited to future tweet chats to come.
What's Next on the Horizon
But what about micro-social networks like SnapChat, which have boomed in popularity in the last couple of years? While Twitter and Facebook should be your two main focuses, it certainly wouldn't hurt you, or your campaign, to experiment with other social applications. The problem with micro-social networks is that they are normally invite only, so you have to find a way to convince your customers to bring your business into their network.
This isn't as impossible as it might sound, as brands are still finding great ways to use sites like SnapChat to engage their audiences. For example, Taco Bell is using the application as a way to send "exclusive" announcements on new product lines to its followers, and a popular yogurt chain in New York called 16 Handles rewards a coupon to customers who SnapChat a picture of their yogurt to the store.
There is no reason why your business couldn't follow suit – just like Facebook, SnapChat is an excellent way to keep your followers in the loop about the latest developments in your company. Though marketers have become obsessed with reaching as many people as possible with every post, the point of social marketing has always been to engage users and foster a bond between the business and the individual customer. Micro-social networks can still do that.
Facebook Isn't Dead
Facebook may no longer be as popular with teenagers, but it is still the number one social network in the world. Although recent changes have made organic growth more difficult, you ignore Facebook at your own peril.
However, the decline of users on Facebook serves as a reminder to all businesses that they need to begin looking into other forms of social marketing and not put all their eggs into the Facebook likes basket.
Play around with Twitter, or even try incorporating SnapChat into your marketing campaigns. The sky is not falling and Facebook will still be here, but trying something new in the meantime couldn't hurt!