The Ultimate Guide to Choosing a Perfect Virtual Back Office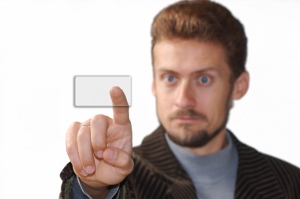 Ahhh….. the good old days.
Opening a business was as simple as setting up a folding table in your local park. You had a shoebox to collect money and sold the lemonade that your Mom helped you make. If you were particularly on the ball (or had parents who worked in local government), you might have spent $10 for a permit to sell lemonade in the park. Otherwise, the mechanics of running a lemonade stand are pretty cut and dried.
Fast forward to 2013, you now run (or are starting) a virtual business with clients all over the world. Just like a lemonade stand, you need basic infrastructure – but the mechanics are slightly different when your business is primarily online.
Of course, you can do anything more easily if you have the right tools for the job. Unfortunately, a lot of entrepreneurs get stuck in a sort of analysis paralysis when it comes to choosing the right tools for their business. Don't let that happen to you. Read this article and get the answers you need to choose a system that will work for you.
What do I really need?
Of course, it is really impossible to answer this question without knowing specifics about your business. But, generally, you need:
  A way to communicate with your customers (usually this is an e-mail/autoresponder service). Autoresponders let you pre-schedule e-mails to be sent at a certain time. If you try to send an e-mail from your personal email address using Outlook etc to a list of more than a few dozen, your e-mail will likely be relegated to the spam folder.
A way to keep track of your prospects and customers, and track their engagement and interaction with you. This tracking system also tracks your prospects progress through your sales funnel as they become customers.
A way to collect money (because if you are not collecting money, you do not have a business).
Of course, there are many more nice-to-have systems including, social media, a website, a referral (or affiliate tracking system), etc. In this article, I'm focusing on the big two, e-mail marketing and e-commerce.
How Do I Communicate With my Clients Through Email?
It has never been easier to communicate with large groups of people. Social media makes it simple to spread your message to thousands with a click of the button. Still, your permission-based e-mail list is the biggest asset you have as an online business owner. Your subscribers are the people who WANT to hear from you. They are the people who are more likely to buy your product. And, most importantly, you can continue to communicate with them even if you change mailing list providers (you are not at the mercy of a social media site that can lose popularity in a heartbeat… remember MySpace?).
Great, why can't I just use Outlook?
In the United States (and this applies to anyone who markets to people in the U.S.), the CAN-SPAM Act has specific requirements for e-mails that include: not sending to anyone who has not specially asked to receive e-mails from you; including a physical mailing address in the footer of each e-mail; and a way for people to unsubscribe. This is one of the main reasons that you cannot run your list from Outlook – the e-mail service providers make sure that you are complying with CAN-SPAM so you don't need to worry.
The other reason you need an e-mail service is that the e-mail services have agreements with the major Internet Service Providers to let their e-mails into your inbox. If you try to send e-mails directly from your e-mail box – not only are you going to have to manage the unsubscribe process manually – there is a big chance that your message will end up in your client's (or potential client's) spam folder.
What do I look for in an e-mail or autoresponder service?
There are two types of e-mail services – stand alone or connected to a shopping cart or CRM. I'll talk about the pros and cons of an all-in-one system vs. a stand alone system later. First, let's focus on the features you want to make sure you have in any e-mail service you choose.
The ability to segment contacts into different lists based on what they opt in to. When someone opts in they should automatically receive initial and follow up emails based on what they requested.
The ability to segment contacts based on purchasing history. You should be able to remove people from your prospect list once they have purchased so you are not sending prospect sales e-mails for a specific product or service to people who have already purchased that product or service.
 An e-mail editing/creation service that is easy to use. Templates are a plus – but if the basic editor is working well, you shouldn't need them.
 An easy way to create an opt in form (a way for people to sign up for your list) and put the form code on your website.
Easy to understand tracking – so you can track what is working well and tweak what is not working as well.
BONUS FEATURES
In addition to functional e-mail sending and tracking, having automation (the ability to segment people into lists based on their clicks and other actions) is highly desirable. With a little bit of practice and guidance, it is pretty easy to create workflows, sometimes called sequences or campaigns, to automatically take care of basic customer service tasks.
A new feature that is just rolling out is demographic research.
For pennies per contact, you can have your "electronic minion" add publicly available information about a contact to your database.
Because the computer does the work for you, you don't have to pay a virtual assistant to do this time-consuming research. You can find out where a contact lives, how much money they make, and if they have children. All very useful information if you want to target a specific segment of your demographic online.
How Do I Actually Get People On The List
The rules are simple. Everyone who is on your list must "opt in" to be there. Most of the time, people will come to your website and opt in in exchange for a small free sample of your work (a great checklist, an audio, a coupon…) You CAN collect business cards and add people to your list manually – but be very sure that the people actually want to be added to the list before you add them. (I tear the corner off the card if the person has asked me to add them to my list.)
Why Do People Have to Double Opt-In?
Asking your customers to confirm their e-mail addresses before you add them to your list ensures that they truly want to be on your list (and that they weren't added accidentally through a typo or a spam bot). Asking customers to take the extra step and confirm also improves the deliverability of your messages because messages coming from double opt in lists get priority delivery by gmail, comcast, etc.
The downside of double opt in is that often your customers will sign up for your free taste and then not remember to go back and click the confirmation e-mail. The remedy for this is to be very clear at all steps in your opt in process that clients will need to find that e-mail (sometimes it ends up in spam) and that they need to click the confirm link to be added to the list.
Now, that we know a little about the e-mail communication side of things, lets look at the e-commerce or shopping cart side.
How Do I Collect Money Online?
(What does a shopping cart actually do?)
From a customer perspective, buying online is a pretty straight forward venture. You go to a site, fill out a form, give your credit card number, once your credit card is accepted, you get a receipt and you can download your order (or your order is mailed to your home). The buying process actually is a three part process involving, your shopping cart program (i.e. Infusionsoft or 1ShoppingCart), a payment gateway (i.e. authorize.net), and your merchant account.
So, how do you choose which services to use for your e-commerce process? That depends on what you are selling and where you are in your business. There are four different types e-commerce solutions. In this blog post, I'll cover three of them. The fourth is a shopping cart for a company that has hundreds of products.
A complete back end system includes an e-mail component, an e-commerce component and a customer relationship manager component.
Here's how this looks in the different stages of your business.
1. The Virtual Lemonade Stand
When you are first starting out, it is likely that you'll start with an e-mail service that is free for the first few hundred (or even few thousand) subscribers, and paired with PayPal.
Using paypal on your website is very easy.
 You create a 'buy now' button in PayPal. After filling in information on the name of the product, the price, whether or not taxes are included, PayPal gives you the code to put on in the html section of your website.
 Paypal also talks to a number of autoresponder services (including Aweber, MailChimp, and Magic Marketing Machine. Go to the help menu of your autoresponder service and look up "PayPal integration" to see if yours is one of them. If it is, your buyers will automatically be added to your e-mail list when they purchase.
OK, you are probably saying, that sounds dead easy, why would I want to use anything BUT PayPal? Here are the disadvantages:
Paypal does not work well for recurring subscription payments because users can cancel their subscription and you are never notified. This is why many shopping carts that integrate with PayPal don't support recurring payments or subscriptions.
You are at the mercy of PayPal. PayPal has an aggressive fraud prevention program. They can freeze your account at any time without warning – effectively shutting you out of business if you don't have an alternative way to collect payments. This does not happen often – but is DOES happen (usually to people who process large amounts of money through their PayPal account.
PayPal charges more than your average merchant account to process your payments. They can do this because they offer a very complete payment solution.
 Unless you sign up for Website Payments Pro (an additional monthly fee), visitors will be taken from your site to complete their payments with PayPal.
If you are a developer and use API (if you don't know what that means, you this isn't for you), Stripe is a low priced payment gateway which manages the whole process like Paypal does. But, you need to be able to write code to integrate it into your web page.
If you really need recurring payments, have clients that don't want to pay via PayPal, or want to pay via e-check and don't want to set up a merchant account, PaySimple might be a good option for you. There is a $35 monthly fee – but the processing fee 2.39% + 29 cents is lower than PayPal. You can send basic transactional e-mails through PaySimple – but that's all. It doesn't integrate with any of the popular autoresponder services.
Aweber and MailChimp both have integrations with PayPal, so that buyers end up in your e-mail database. If your e-mail doesn't integrate with PayPal you can create an opt in form for your thank you page so customers can add themselves to the list of purchasers. For the CRM, Nimble, HIghrise or Capsule CRM are all nice choices. (You can use a tool like Zapier  to create a basic link between the CRM and e-mail pieces). The solution lacks the integration of an all-in-one system but definitely works if you are on a tight budget.
2. Moving Up to A Co-Working Space
Eventually, if your lemonade stand is successful, you'll want to move into a space with more amenities. Maybe you'll go join a co-working space, or rent a cubicle in a shared office space. Instead of just grabbing code from Paypal to stick on your website, you want to keep better track of your buyers, run sales reports, perhaps even create some referral partnerships. Congratulations, you are ready for your own shopping cart!
Shopping carts are a step up from Paypal and include e-mail, e-commerce, and store basic customer information. These web-based services allow you to truly start to manage your customer database because almost everything is in one place. They also usually include the ability to track and pay for referrals (affiliates).
Unlike PayPal, which manages the whole checkout process, shopping carts act as a front end product database. They pass your information through a payment gateway which then passes that information on to your merchant account. You can choose whether to have your customers pay with credit cards, PayPal, or both.
Two examples of these type of shopping carts are 1ShoppingCart and Shopify.
1ShoppingCart has been around for a while. For $99 a month, you can get a system that not only includes the cart, but also a basic e-mail autoresponder service, a landing page creator, affiliate management, sales reports and more. Because everything is included, you don't need to mess with cobbling together a system.
1Shopping Cart doesn't provide a payment gateway. To use 1Shopping Cart, you'll need either a PayPal or a merchant account (like PowerPay or Authorize.net). I'll be talking more about merchant accounts later in this post.
The main disadvantages of 1Shopping Cart are that although it includes a basic e-mail autoresponder, a landing page creator, an affiliate center, etc, none of the features are best in class. And, it lacks the marketing automation of the CRM-based systems.
Shopify is relatively new on the e-commerce scene. Unlike 1Shopping Cart where you need a merchant account to accept credit cards outside of PayPal, Shopify offers it's own payment gateway. You can offer your customers the ability to pay with either credit cards (using Shopify's gateway) or use PayPal. The built in landing page and cart themes are attractive. Shopify also offers effective and easy to understand analytics.
However, building your own custom back end – by cobbling together 15 different apps – can get both unwieldy and expensive (all those $10 a month charges can add up quickly).
Are you reluctant to make the jump from PayPal to 1Shopping Cart or Infusionsoft because you are confused about the merchant account process? Then read on.
Why are Merchant Accounts So Hard to Get?
The alternative to PayPal (or using the Shopify built in gateway) is getting a merchant account to process credit cards. Because the bank will have to pay any refunds or fraudulent charges if you go out of business, getting an initial merchant account can take time. The bank weighs the risk involved in making a loan to your business based on your business credit, the probability of fraudulent charges being posted (people using stolen credit cards) and the ability for the merchant to actually fulfill on the product.
The first step to getting a merchant account is to contact your bank (who will set you up with an account and then recommend a payment gateway provider (the layer between the bank and your website). You usually need to pay a set up fee for the gateway plus a small monthly fee. You can also start the merchant account set up process with your payment gateway provider.
We like both Authorize.net and PowerPay for gateway providers. The back end set up is easy to use on both systems. They both offer reasonable rates.
Your merchant card provider will ask you to fill out an application that will ask you about your business, about the your estimated monthly charging volume and your credit history. If your business is considered high risk, you will likely be charged higher rates. Once you are approved, your provider will help get you set up with a payment processing gateway. You'll get instructions for how to hook the payment gateway up to your shopping cart and merchant bank account.
3. It's time for your own office building
Congratulations! Your business has grown and now you are on your way. You have more work that you can handle, so you need a system that can help you take care of your customers so that nothing (or nobody) falls through the cracks.
At the top of the scale, are all-in-one programs that include a CRM (customer relationship management) function as well as e-mail and e-commerce.
Until recently, powerful CRMs were only available to large companies. Now, more and more e-commerce/e-mail systems are including a CRM component in their systems.
The advantage is that you can track, manage and automate because *everything* is in one place. Historically, the big disadvantage of the complete all-in-one system is the price. Although, if you add the cost of all the components of a "cobbled together" system, you may find that it is less expensive to move to something that includes everything you need.
We live in an age of customization. Providing highly personalized service and communication helps your clients know, like and trust you. They read your e-mails and feel like you are reading their mind.
This magic is possible through constantly collecting data about your customers and using it to tailor every communication your customer gets from you based on their needs. You can use your CRM to determine which customers are engaging with you so that you can offer them special deals.
The advantage is that you can track, manage and automate because *everything* is in one place.  Historically, the big disadvantage of the complete all-in-one system is the price.  Although, if you add the cost of all the components of a "cobbled together" system, you may find that it is less expensive to move to something that includes everything you need.
Both Infusionsoft or Magic Marketing Machine are true all-in-one systems that track your customers purchase clicks, social media engagement, web page visits and more — and then automatically tailor your marketing to match their actions.
Now That I Know the Basics, How Do I Choose?
We've covered the basics of e-mail, shopping carts, and customer relationship management systems … now on to the good part – how do you choose the right system for you?
Choosing a back end system is like choosing office space – not like getting married.
One of the reasons people get stuck is that they think that they are "marrying" their choice of systems, rather than choosing a system to use for now (while it makes the most sense for their business). In fact, you'll likely migrate through two or three different systems if your business is successful.
And although, just like moving to a new office space, there are costs involved, (lost time, lost customers, set up time), moving when you need more features or more automation is absolutely the right thing to do.
You should choose the system that will work for where you want to be in six months to a year. You should have some room to grow into the system, but it doesn't make sense to invest hundreds of dollars a month on a "all-in-one" system when you don't have your first client yet. There will be plenty of time to do that later. One thing to remember though, you will lose customers in the move. Many list providers require everyone to confirm that they still want to be on your list. It can be disheartening to lose a third of your list when you change, but this is completely normal. Plus, it has the added bonus of helping you get rid of people who no longer really still want to be on your mailing list. Think of it as pre-moving house cleaning.
Now, that we've gotten that out of the way… here are five steps to choosing your ideal back end system.
Five Steps to Choosing Your Back End System
Know your current business systems. By spending time thinking about what your current processes are, you'll get a better idea of what you need the system to do. I guarantee you DO have processes and systems (even if you don't have them written down).
Make a list of all the things you want your new system to do. who is doing that now, how much does it cost to have those tasks done (take into account both team costs and software costs). Your current costs (including staff time) are a good baseline for your monthly budget for your new system. Note, different systems have different strengths – i.e. one might be good for affiliate programs while another rocks at membership sites. The least expensive option might not be the best for your situation.
Take into account your business growth. Are you adding a new affiliate program? Will you be using more social media? Adding a text message campaign?
 Armed with a list of what you need the system to do, start asking for recommendations. ) Be sure to ask people who have businesses similar to yours. What works for your favorite guru might be the entirely wrong system for you.
 Pick a system or two and get demos, ask for trials, etc. See which system is easiest to use for you and for your team. Decide whether to pay for expert help getting your system set up (this is often worth it because setting a system up right in the beginning pays huge dividends later because you don't have to re-work your system.
And… that's it. Now, that you have your shiny new system in place – go out there and make some money.
So, what do you think? What shopping cart/e-mail system do you use? Do you like it? If not, why aren't you changing to a new system?