Overcoming Fear: The Most Important Thing You Can Do
"Courage doesn't always roar. Sometimes courage is the quiet voice at the end of the day saying, 'I will try again tomorrow.'" -Mary Anne Radmacher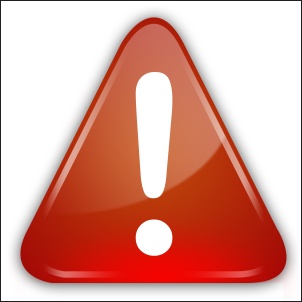 Have you achieved your goals yet?
Allow me to introduce you to Edward. He's recently made the decision to leave his job, his route to a safe, secure income, and has decided to start out on his own. He's started up his own business, a sales consulting firm that is leading on from his 14 years as a sales manager for a leading company. He knows his stuff, and has been nominated for a few awards for 'personal excellence'. In other words, you wouldn't be far off if you called him a 'big shot'.
But Edward's come across a problem. Can you help him? He's been working in sales for so many years, and has learned a lot about selling, advertising, marketing. But for all his expertise, Edward struggles to resolve something in his mind.
Edward still focuses on failure. He's scared of failing.
And this poses a dilemma for him, because despite being good at his job, Edward doesn't know a thing about managing the books, organising his own time, or maintaining a complaints department. In other words, he hasn't had to do anything other than selling, and now he's realised this, he's a little scared. He feels overwhelmed. He's afraid of failing at something he doesn't know how to do.
Staring Down The Lions
Like Edward, there are many 'small' entrepreneurs who have just started, and soon realised that there's a lot more to this 'entrepreneur thing' than they first thought. They've quickly become overwhelmed with dealing with it all, and it seems like they have no-one to turn to. Their families can't provide answers, nor can their former employees. They've been thrown into the gladiator's arena, and there are lions at the other ends waiting to tear into them at the first false move.
But there is a way out. No matter how bad it may seem, and no matter how scary those lions seem from afar, you can find a way to get past those obstacles and not only survive, but thrive in this cut-throat business world. How?
There's one way of thinking that will help you in overcoming fear of failure, fear of looking foolish, fear of being torn apart. It's this:
The only thing that matters is that you try. Nothing else matters.

The Main Reason For Despair

The main thing that guarantees stress is fear. We have a multitude of fears in our daily lives, and they regularly surface. We could wake up in the morning, ready to tackle the day, and then become paralysed by a prickling fear that we won't achieve our set goals for the day. Edward might wake up one morning and worry that he won't be able to secure enough deals to meet his daily target.
As the day winds on, more and more fears could set in. We might fear that someone may pull out of a lunchtime meeting. We may fear that those supplies we ordered could be late. We might fear the books may not balance. Whatever business you have decided to venture out into, there's no difference in the level of fear that you experience. It gets to us all.
In fact, fear is the underlying cause of all negative emotions and feelings. Anxiety is caused by fear of losing something. Stress is caused by fear of not moving fast enough, or moving in the wrong direction. Anger is caused by fear of being shamed, or losing a battle. Fear is the end product when we either:
– Don't want to lose something or gain something unwanted, or
– Don't move in the direction, at the speed, that we want
From these feelings, fear can emerge. Even if you think of loss and despair for just a second, fear can strike into your hearts and disrupt your thinking, perhaps causing you to miss out on opportunities, or lose something that 'might' lose you money. It's the single biggest reason why markets crash and businesses go under.
Happiness Is The Journey
Now, here's the quote that I mentioned earlier:
"The only thing that matters is that you try. Nothing else matters."
Let's apply this to Edward's situation. Edward has to meet a client at 10:30am, to hopefully close a deal that will bring in enough money to last Edward for a few days. He meets the client, and though the meeting goes well and everything is amicable, the deal sinks. Edward leaves the building with nothing. From this experience, Edward now has two choices. He could either:
– Wonder why the deal didn't close, and spend that time wondering at the nearest bar, or he could
– Brush himself off, and immediately try again with a new client
Which do you think is better? This one is pretty easy, but let's come up with another outcome. Let's say Edward closed the deal, and he now has enough profit to keep him afloat for a few more days. He's a happy man. Again, as he leaves the building, he could either:
– Celebrate his new deal by heading to the nearest bar, or he could
– Congratulate himself, then go to work on the next client
Again, which do you think is better? It's a little harder, but I'd choose the latter once more. Even if you gain a success, and you can afford to ease back for a few days, don't. Keep trying. Keep trying for as long as you are able to try. If you need a rest, then take one. But make sure it's a proper rest and not an excuse to watch TV or surf the web. The key idea of 'rest' is that we do just that, rest, not distract ourselves with something else.
So, unless you need rest, keep trying. Keep moving to better yourself, to better your company, and to better the world. Perhaps there's a workshop that you think would be beneficial to you? Or a client who seems stubborn but you know, deep down, that gaining her services would be highly useful for your business? This is all that matters.
Why The Result Doesn't Matter
Of course, trying is important, we all know that. But to say that the result doesn't matter? This requires a little clarification.
No matter how successful you become, there will always be another mountain to climb. If you always want to gain more and more, then you will be doomed to a career of striving for more and more, because there will always be more. In fact, there will be more 'more' than you can handle. You might strive for $1,000,000 when you have $100,000. You might strive for $5,000,000 when you have $1,000,000. The point is, in this mind-set, you can never have 'enough'. Nothing is enough for you, because you feel you need more. No matter how many achievements you earn, no matter how many successes you have, or results go your way, it will not be enough. In fact, would you even recognise 'enough' if you saw it?
Let's look at two of the three most richest men in the world, Bill Gates and Warren Buffett. They have billions, enough to last them for 100 lifetimes. But despite accumulating all this wealth, and so many successes to boot, they have decided to give the vast majority of their wealth away to charities. They are giving away around 90% of what they've earned, without a second thought. Why? I've yet to speak with them, but my guess is that they realised they don't need the money. As long as they have enough to live by, they don't need any more. They had enough a long time ago, but they now realise that no matter how much money they make, they can't take it with them when they die.
No matter whether you're in poverty or you're a billionaire, you're going to leave this world with nothing.
This is the honest truth. As long as you have enough, you don't need anything else. It's just excess. This is why the result doesn't matter. As long as you try with all your heart and soul and you have enough, the result can be anything. You'll survive. It doesn't matter whether that deal gets clinched today or in two months time, the only thing that matters is that you try.
Back to Edward…
So now Edward has realised the most important thing you can do, he's a very happy man. He's clinched some deals, watched other deals sink, and he's smiled all throughout. He doesn't let the failures bother him any more, and he doesn't let the successes make him lazy and idle. Because he knows that even if he has the same amount of money in 50 years time than he does now, as long as it's enough, and he keeps trying, then he can end his entrepreneurial career with his head held high.
What's your experience with fear of failure? Did you ever face it? Do you have any stories about dealing with failure? Have you overcome fear?