Meetup.com Marketing Strategy: Bridge the Engagement Gap
Fiona Prince
The following post was an entry by one of our spectacular finalists in our Awesome Engagement Strategies Contest. Finalists showcased their ideas, and whoever got the most traction (i.e. comments and social shares) within five days of publication was crowned the winner. Check out this post for the complete list of Engagement Strategies Contest finalists!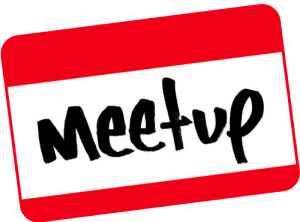 When I saw that Mirasee was having a contest for an Awesome Engagement Strategy, I knew that the work I did this summer was worth sharing.
What do I really do? Good Question!
Before I tell you about my engagement strategy, I'm going to tell you what I do and why I needed an engagement strategy in the first place.
I'm a Communications Advisor, Coach, Facilitator and Instructor who helps individuals and teams understand their workplace communication styles and behaviors. I do this through workshops and team-building sessions that are customized for each of my clients. The work I do helps them have fewer misunderstandings, stronger teamwork and more productivity.
I know that when people understand how and why misunderstandings occur, they can participate in developing strategies, goals and tactics to overcome them and move forward with less stress and more fun.
But… that's not what I'm known for…
Most of my customers are in the public-sector (government) and academic-sector (university). I cherish those customers, but I'd like to have more private-sector (business) and not-for-profit customers, too. So, I go to small business networking events when my schedule permits, and volunteer my time in a couple of not-for-profit organizations.
I love learning new technologies and I use a lot of them to manage my business. I'm often asked to be the 'techie' guest speaker at luncheons or dinner meetings, and to do mini-workshops on the tools I'm using. It's my way of giving back to the community and meeting people who may want to hire me for my presentation skills and interpersonal communications expertise.
But that's not what happens.
For example, in June 2010 I gave a presentation at a women's business luncheon on how I use HootSuite to manage my social media on the fly. After my presentation, a well-known consultant came over to thank me and to apologize for not hiring me as her social media strategist. I told her that was a good thing, because that's not what I do, and she looked puzzled.
It was then I realized that people were very confused about how I actually earn my living! But what could I do?
I started a Meetup to bridge the gap
I went home from that meeting and started researching ways I could raise my profile as an interpersonal communications consultant, and have more opportunities to share my expertise in that area. At first, I thought I would book a conference room and market a series of workshops. But I realized that would be expensive… and I didn't even know if people would be interested.
Next, I thought of the Social Media and WordPress user-groups I belong to and how the organizers  successfully bring people together to share what they know in a focused yet casual way: sometimes through group dialogue; sometimes through presentations from local experts.
And then it hit me! I could use the same tool they were using to organize their monthly events. I could use Meetup.com to create my own group… and I did!
Now, I didn't know anything about Meetup.com marketing strategies when I started, and I didn't know what to expect. But I knew that the worst thing that could happen was that I'd spend some time and a few dollars learning how to create a meetup, and if it didn't work for me, I could still share what I'd learned with my entrepreneurial peers.
As a member of the technology user-group meetups, I already knew what the user experience was like. I'd received meetup invitations, done RSVPs and comments, and provided marketing blurbs when I was a guest speaker. But, I didn't know anything about being a Meetup.com organizer or what types of tools they'd have to help me succeed with my own group.

The first thing I did was go to www.meetup.com and do a keyword search for communications within 25 miles of my city. I found 44 meetups, but none of them addressed interpersonal communications in the workplace. So I clicked the Start a Meetup Group on the top menu bar and followed the step-by-step instructions for starting my own group.
The folks at Meetup.com have such clear instructions that it only took my five minutes to create my own group. I used my company tagline and called it Communication Tools for the Workplace and wrote a description that included information on what I do, why I started the group, what types of things we'd do at the meetups and what types of people I hoped would join.
And people started joining!
Wow! What I didn't realize, is that once a person starts a meetup, all Meetup.com members are notified that there's a new group in their area. So, before I'd even thought about when my first meetup would be, I had nine members… and I didn't know any of them!
I was excited.
This was exactly what I was looking for – people who were interested in learning about communications with me. I scheduled my first meetup with a limit of 12 people, and within one week there was a waiting list. After the first meetup, I schedule two more and they filled-up, too. I now have 36 members in my group and expect it to continue growing.
And I don't have to do this on my own. The Meetup.com folks send me tips for running successful meetings, and follow-up regularly to see how I'm doing. After the meetups, attendees receive emails asking them to rate the meetup and provide comments and suggestions for the future. It's like having my own event coordinator for $12/month.
The best thing for me is that my profile as a communications professional is growing in my community. And since I make most of my income doing individual coaching, team-building and teaching in the real-world (as opposed to online), this is a fabulous tool for engagement.
But wait… there's more.
I had such a great experience setting up my own meetup that I'm teaching others how to do it, too.  I'm the VP of Roaring Women Ltd, and as a result of my success, we've decided to use Meetup.com to set up chapters across Canada and the USA. I already have 25 members there… and some of them have become my customers.
So what do you think? Is this an awesome engagement strategy, or what!