How to Make Money from a Small List (and Get Some Other Valuable Insights)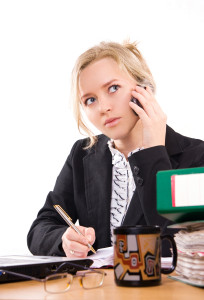 Back in July of this year, I found myself in a predicament. I wanted to create a new group program for a tiny niche I was working in, but I didn't know what to make or where to start.
Oh, and I only had 246 subscribers.
They hadn't heard from me in 6 months.
And in this tiny, old-school industry niche, there were exactly ZERO potential JV partners who could help me with this. I was working in the alcoholic spirits industry, which had a few traditional "consultants", zero info-products, no big mailing lists, and a handful of magazines for my target audience that all wanted huge advertising fees. They all refused anything that even resembled a JV.
The total size of the market was about 3,000 people worldwide.
My prospects looked pretty grim for doing a big launch, no doubt. For some reason or another, I decided to put my skills as a marketer to the test and see what I could do. (Maybe I was feeling a little bit crazy?)
I knew from past experience that surveys were a great way to engage people. Getting someone to talk about themselves is the best way to get any conversation started, even one that has been dormant for 6 months.
Clearly, survey was the answer in this case.
Not just any survey, but a telephone survey. I wanted to get on the phone with as many people as I could to find out just what these people were really struggling with. I couldn't just offer up a form with some directed questions, I needed to probe deep into the hearts and minds of the few prospects I had with open-ended questions. I needed to find out their biggest pain points, and how I could solve them.
I constructed a list of 5 questions for the survey. These were basic questions, including "what is the biggest obstacle you're facing to grow your business?" and "what would it be worth to remove that obstacle for you?" I also included questions about how these individuals preferred to receive this information. Courses, group programs, one-on-one work, or other options would be offered. The answers to these questions would shape my offering to the group.
On July 26th at 4:37PM, I sent an email to 246 subscribers on my dormant list, with the subject line "I want to help you grow." I placed a call to action at the very beginning of the email:
"It has been a long time since we've touched base. I've been busy working on projects, you've been busy building your business… I think it is time we reconnected a bit, so I want to offer you a gift – an hour of my time to solve your most pressing problem (worth $500.) Gratis, no catch.
If you want to take advantage, it is really easy – reply to this email with your phone number and a time. We'll confirm our appointment, and I'll call you. (Yes, really – it's that easy.)"
No links to click, no forms to fill out, I asked them to simply reply to the email.
The events that followed were nothing short of shocking.
That email, sent on a random Friday afternoon in the middle of summer, achieved 47% open rate. 6% of those subscribers responded within 3 days, and actually got on the phone with me.
This is a screenshot of that campaign, direct from my MailChimp account. You can see that open rate was even above average for this list in the past:

Five people did unsubscribe from the list, but I was amazed there were only five. I hadn't sent a single thing to this list in 6 months; it was amazing that they even remembered who I was.
Three days later, I sent a reminder email with the subject "Only a few no-cost consults left!" This time, I included some of my favorite testimonials at the end of the email. Only 41% opened the message this time, but 12% of those subscribers responded within 3 days.
That is 5 more responses than the first email, despite the lower open rate. Lesson learned: this list responds very well to testimonials.
I spent the next two weeks on the phone.
I spoke with 19 people in the industry over those two weeks. I asked them the survey questions, of course, and then let them take control of the conversation. I let them tell me about their problems and the types of solutions they are looking for. In exchange for their time, I offered a few tips and some strategic advice that was all well received.
From that research, I was able to create a list of the 3 primary pain points my subscribers were facing – more than 90% of all respondents had mentioned at least one of these.
I was also able to find out with a high level of certainty how these individuals preferred to learn:
Every single one of them said they wanted to work one-on-one with an expert, and they were willing to pay for it.
That was an amazing wake up call. If I had spent 6 months developing a group program for these people without talking to them first, I would have wasted 6 months. No one would have been interested. Confidentiality concerns were huge for these people, and so sharing their competitive secrets with others in a "mastermind" setting was actually a frightening idea!
What I had been teaching my own clients for years rang true yet again: you need to get on the phone with your customers and speak to them as people. Doing so in this case saved me 6 months of wasted time.
It also generated $11,964 worth of pure profit.
A funny thing happened on those calls. When I began offering solutions to their problems, they began to see me as an expert. And when we discussed that one-on-one mentoring was the best fit for them, they started to think about working one-on-one with me.
From those calls and the conversations that resulted, I closed one contract worth $11,964 – and the client couldn't fit more perfectly into my "ideal client" profile. Since then he has already launched a new product into a new market, and seen six figures in sales growth. They're now on track to do $2.5M in 2014.
There are still others staying in touch since those conversations, discussing one-on-one work in the future. Astonishingly, the total value of all the mentoring contracts available to me from that survey is over $95,856.
Surveys are a great way to build relationships.
That is the takeaway from this post. Not that using surveys can generate business for you, or that they're a fast way to get on the phone with prospects. This client came back to me 4 weeks after the survey was completed, he didn't sign the dotted line on July 29th when we spoke.
The real lesson is that getting on the phone and asking people questions about themselves can give you some amazing insights into what people really need. It can build rapport, relationships, and even friendships.
Yes, in this case the survey I did resulted in over $10k of pure profit and almost $100k in potential revenues… But the market insights I gained completely changed my business model, saving me hundreds of thousands of dollars and months of wasted time. If I had spent 6 months building a program before even talking to those subscribers, I would not have been able to help those 19 people – or work ongoing with any of them.
I leave you with this piece of advice, one I stress with all of my private mentoring clients:
When you're launching a new business or a new product, you need to close your first 100 sales over the phone. Not with a salesletter, not through a salesperson, not via telemarketing, you – as the CEO – on the phone. The insights you gain and the relationships you build are the assets that make successfully automating your sales funnel possible in the future.
Today, I'm starting this process again. A new survey, a new group of respondents, and some amazing insights into what I can do to help people just like you.
I'm looking for entrepreneurs in the idea or start-up stage who are looking to grow. In exchange for a few minutes of your time to answer 5 questions, I'll offer you a solution to the biggest problem facing your business today. The goal is to use the information you share to develop new free resources for people just like you. To help you grow. To help you succeed. To get you where you want to be.
If you would like to volunteer, please enter your information here.
Get to know your customers. The benefits far, far outweigh the risks.