Facebook Marketing for Online Course Creators: 11 Best Practices
Grace Lau
Leveraging Facebook to market online courses is a no-brainer. It's a great way to find new students for your course, connect and interact with current students, and stay in touch with alumni. Many businesses now use Facebook to communicate with customers, make video calls, share feedback, and make announcements.
It's a great and basically free resource you can harness for your course. You just have to learn how to navigate it. And with 59% of social media users having contact with Facebook, why not give it a whirl?
How to Use Facebook to Market and Sell Online Courses
So, let's delve into how to sell your online course to the great people of Facebook!
Create a Facebook Page
You may be wondering where to start your journey. Well, the answer is that you start at the beginning! You need a personal Facebook profile, and through that, you can create a Facebook page.
For every Facebook page, there's at least one administrator who has their own personal profile through which they can access the page. You can add multiple admins to run your Facebook page, and you can also give them different capabilities.
Optimize Your Profile
Your Facebook page will require some basic information, like the "About" section where you tell people what your course is about and who you are. Make sure to give enough information to explain what is special and useful about your course. You don't want to make it too rambly. It's a good idea to think carefully about what you want to put here because people will read it.
You'll also need to fill out your contact information, including your address, if it's relevant. Make sure the information is up to date so that you don't lose any messages or calls.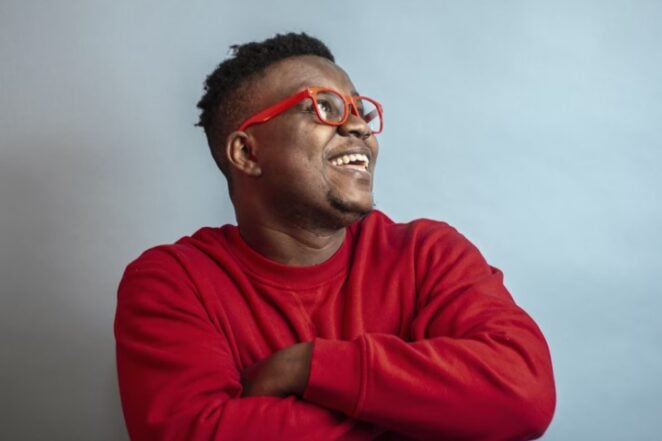 It's also a good idea to choose an engaging picture for the profile photo and a nice banner for the cover photo. If you're a single person behind the course, you could choose to use a headshot of yourself for the profile photo and then your course name and logo in your cover photo. Some people include some useful information in the banner, like dates that their course will be available.
Post Content Consistently
Posting content is the main way that you will connect with your existing audience via Facebook, and it's a big way to increase your audience size. When somebody comments on your posts, it's more likely that their friends will be shown your post as well, even if they don't follow you. Sharing interesting content regularly is key to appearing on people's feeds and engaging those people, which in turn leads to further views.
Interviews
Interviews, be they podcasts about making it in business, or videos of yourself in your natural environment, are a fun thing to post. They can answer a lot of questions your audience might have about your course. If you post a video of yourself answering frequently asked questions, it will save your audience from having to search everywhere for the answers.
Interviews also offer you the chance to show people who you are. It puts a face and voice to the course, which makes it easier to engage with. So if you're wondering how to attract more leads to your course, consider interviews. Additionally, interviewing influencers in your niche and posting those on Facebook can be another way to promote your course, especially if the interviewee shares it on their page.
Social proof
Social proof is basically the idea that people conform to the behaviors and actions of other influential people. Think Instagram influencers (or that cool kid in school who knew all the words to The Fresh Prince of Bel-Air by heart). You can harness this phenomenon by, for example, sharing video testimonials and positive reviews about your course with your followers. This builds trust and confidence in your course.
Live content
The live content feature, where you can tape yourself live and people on Facebook can tune in to watch, is a great way to make your content feel more authentic and unrehearsed. And once you end the live stream, you then get to keep the saved video to share on your social media platforms. People can also react live and ask questions, which can help boost engagement with your viewers. .
Engage with Your Audience
As well as regularly posting online, you can further engage with your audience by replying to comments, answering questions, and creating polls to get their opinions on course-related things. This is a lot more engaging than passively posting but never interacting with your audience.
Answering questions, liking comments, and replying to comments is great customer service and makes you feel like more than just a money-making enterprise. It shows people that you're a real person and that you care about your audience. It's also one of many good lead generation strategies because your potential students might be swayed either toward your course or away from it, depending on how much effort you're willing to put into engaging with them.
Utilize Facebook Advertising
Facebook offers advertising for a range of different budgets and the ability to target particular audiences. It's also dynamic in that your adverts will be shown to people who have demonstrated an interest in similar services to yours and/or are geographically close to you.
It's not the first thing you should do, and you definitely shouldn't dive into this without a plan, but it can give you a leg up if you're looking to get more people on board with your course.
Join Facebook Groups and Create Your Own
Some course organizers will create private groups specifically for their enrolled students and alumni so that they can discuss the subject matter and get more of an experience from the entire thing.
People enrolled at the same time in a regenerative agriculture course, for example, can connect with other soon-to-be and current farmers and learn more from each other and share their experiences. The ability to search groups for answers to already asked questions is another great feature.
You can also join existing groups for people interested in your general subject to promote your course (if the group rules allow).
Take Advantage of Facebook Live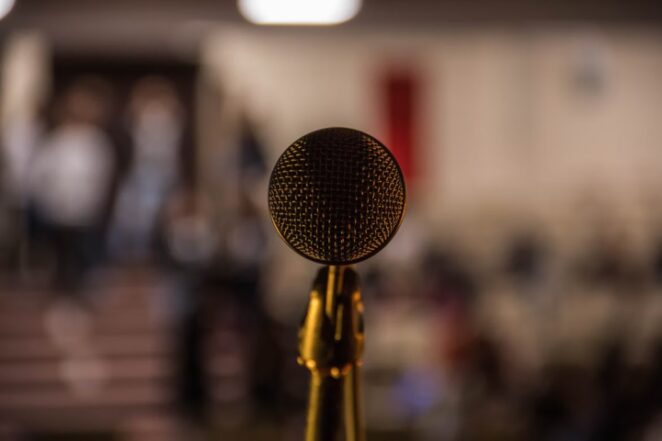 Facebook Live will usually notify your followers that you've gone live right away so that they can tune in and engage with you. Interactive Facebook content is a good way to engage with your students and alumni directly so that they don't just get the pre-recorded videos and reading material but also a taste of the real, glorious you.
Best Practices for Marketing An Online Course on Facebook
So what else do you need to know? Well, every good chef dices her onions before throwing them into the casserole. Before we dive into the marketing world of Facebook, we gotta prep!
Define the target audience and USP of your online course
The first thing you should do, before even making a Facebook page, is decide who's likely to be interested in your course and why. Are they likely to fall into a particular age bracket? Are they environmentalists? Book-worms? Coders? What language do they speak, and will you need to add subtitles and translations of your content to reach a bigger market?
Your USP (unique selling proposition) should also be honed. What makes your course special? What niche are you filling? How do you stand out? Why should people choose you?
Prepare all the course materials and content before marketing and selling
If you already have your content prepared, then you've already done 99% of the work. As long as it's well organized with a logical structure and easy to follow, then you have the foundations laid. Let's say you have an online course where you teach students about high-impact sales strategies and how to implement them. You can then start picking quotes and clips from the module entitled "what is high velocity sales?" to use as promotional material on Facebook. It will also help you to get a picture in your mind of how your marketing plan will unfold and what makes you pop.
Plan and evaluate your expenditure
Budget, budget, budget. It's easy to pour a ton of time and energy into your brainchild, but have you got a figure in mind for how much money you're willing to spend on things like paid ads? Time is also money, so make yourself a time budget as well. It's easy to overrun and end up working endless hours instead of, e.g., enjoying your weekend, so make sure you figure out how much time (and money) you really have to give.
Build a list of contacts on Facebook to widen your reach
Finally, once you've managed to create an online course and have a social media plan, you want to figure out who's going to help you spread the word about your course. Is it your colleagues? Former students? Volunteers? Mom and dad? Friends and neighbors? Getting people in your circle on board to help you spread the word is the first step towards gaining thousands of followers. You have to milk what you have.
Likes from people you know can have a snowball effect leading to likes from people you don't know, and then boom! New students. You can also team up with other people in your field to collaborate and halve your efforts.
Ready to Do Some Facebook Marketing?
Facebook is pretty intuitive when it comes to marketing and selling online courses. You just have to take small steps to build a bigger and bigger following of online learners. You can use whatever you have at your disposal, even if that's just a laptop, some encouragement from your parents, and a few pity likes to start off (just kidding, there are no pity likes, just likes of encouragement).
A good strategy is essential if you want to make the most out of this social media platform, and Facebook also offers marketing performance metrics to see how your strategy is working. Using Facebook for any kind of marketing is a no-brainer, but it is particularly useful for online course creators.
So get out there and start creating your Facebook marketing strategy!