How to Use Business Storytelling to Find Your Message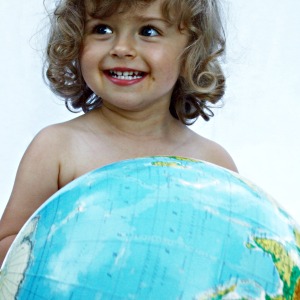 Life coaches, health coaches, yoga teachers and the like, please gather round.
Your business is really more of an art form, isn't it?  An art form with a real core message that's ready to take flight.
And yet, getting your message out to the world is difficult. Really difficult.
Why? Why do other businesses have no trouble with business storytelling while you struggle to get started?
It's because you've succumbed to the greatest lie of all time: self-promotion is inauthentic.
Time To Do Some Myth-Busting

Shameless self-promotion is a completely different animal than authentic storytelling.
When you're able to take a step back from your business for a minute and start to focus on your art form you can see this a little clearer.
What's going on here is that you, like so many other business owners, have been programmed by society to believe that promoting your message is self-gratifying.
So what have you been doing instead?
Scrambling around for clients and cash to continually fund the dream, and barely getting by.
What's the Solution?

It's realizing that what you actually have to offer is a way (uniquely your own) to advocate your truth, message, or solution to a problem particular to your clientèle.
All it takes is one: one reason, one platform, one mission, one why.
Many a holistic coach, health practitioner and the like have had trouble with this concept.
It's because often times wellness experts are viewing their biz as more of an authentic art form, in the sense that they feel it would be inauthentic to promote it.
But that's a double-edged sword.
If you don't promote the amazing services/products you offer, no one will know that you're open for business.
So what do you do instead? You follow a few simple steps discover your authentic business storytelling message.
Look at WHO You're Serving
Maybe you're a personal trainer and you absolutely love to work with women who are trying to lose the post-baby weight. Do you imagine that you're going to find these women at a very public gym amongst in-shape men and women, while they're still feeling self-conscious? No. So you start to understand your ideal client.
If they're still feeling conscious about their body, they'd probably love to work 1-on-1 with someone (like you), but they're not at the gym. They're most likely with other new moms at Mommy & Me classes or at the local playgrounds. You just have to understand your ideal client's mindset and go out and find them.
Discover Their Problems

Perhaps you're a wellness/nutrition coach and you love working with women who are training for athletic competitions. You help them get the right nutrition in preparation for the big day. Now, maybe your clients are newbies when it comes to these competitions, so they're not used to eating healthy. You have to understand where they're coming from. You have to help them see that if they want to do well, they need to eat differently because of the nourishment benefits, etc. And you have to provide them with easy-to-follow plans.
What is Your Unique Solution?

Let's say that you're a life coach. You love to work with men, and specifically you love showing them how to get in touch with their authentic selves. But you know that there are plenty of other coaches out there just like you. Until you realize you're a bit different. You're kind of a clown, an underrated comedian. And you love using humor in your coaching.
Not only that, but you start to get more specific on why you target men. It's because you want to help them become authentic to improve their romantic relationships. And you uniquely do this by using humor to break down their manly facade. In other words, you're the humorous men's coach.
And so! There's actually an authentic way to do what you love, promote it genuinely and get the right people to know about it so they can eventually buy from you.
Your future tribe is ready and waiting to experience your unique solution.  And they don't want to buy from anyone else but you.
Where is Your Tribe?

First, find out where your people are hanging out (whether online or offline) and tell them that you are open for business.
The problem comes when they're not receiving what they crave so badly because they don't know you exist.
In order to truly serve the people who need you most, you not only have to convey what you offer, but you also have to be fully on brand.
The simple definition of being on brand in the entrepreneurial world is being authentically you so that the right kind of people can find you.
Plus, when you find your target market, who love and respect what you do, they'll never find a single piece of your promotional copy to be inauthentic.
Because they know and trust you.
And in order to get there you have to start by answering a really important question.
What's Your Message?
This is the most crucial piece of information that most entrepreneurs end up missing, because it seems obvious.
When entrepreneurs start out on creative ventures they are bombarded with phrases like:
"Do this. Be like so-and-so. Try out this program…"
It's overwhelming, and it puts most budding entrepreneurs in identity rehab.
They find themselves creating campaigns that have no real conversion rates because they're not being authentic.
This is what happens when you lose sight of who you are, what your message is and who you're serving.
So the trick to authentic marketing is to remember that you're meant to solve a problem for your ideal customers. Don't veer off course into the land of inauthenticity just to sell your art. It won't work, and your ideal client will be able to sense that your heart's not in it.
When you don't understand this, you become like all of the other passion-filled entrepreneurs out in the world who pass on their gut instincts in exchange for what 'everyone' else is doing.
In order to stop feeling inauthentic and self-promoting with no conversions, it's time to go back to the basics of business storytelling.
The Secret Formula is as Follows:
Your core values (mission statement) +
the problem you solve (with your unique art form/skill) +
your ideal customers (the people who like you) =
your message (your why!)
That's it. Simple enough, but often times we overlook the obvious and replace with a complicated formula that solves no one's problems.
When you have a clear authentic message and jump into your brand fully, as you are, then you're in it to win it.
That's the foundational step of building a thriving online presence.
Next week, I'll talk about how to use your message as the foundation from which to build your thriving online legacy. But for now, I want to hear from you.
What is your message? What are your core values, what problem do you solve, and who are you solving it for? Let me know in the comments below, and I'll "see" you here next week.