The Nightmare of Business… and the Dream of What It Could Be
Danny Iny
Your eyes open with a start.
Drenched in cold sweat, you shudder, as you try to piece together the images swirling through your mind.
They're hazy, taunting you with the threat of vanishing forever. But slowly, they coalesce.
You know this feeling. You were having a nightmare.
Your mind frantically examines the fragments as they reassemble, looking for clues.
Did something really happen? Or was it all just a horrifying dream?
As it all comes into focus, it dawns on you that this time, the nightmare was real…
The Real Nightmare of Business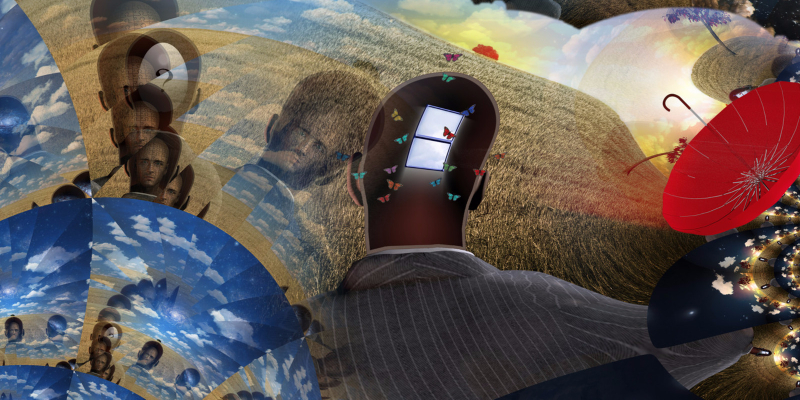 The nightmare in question is the nightmare of business.
It isn't a personal nightmare that's unique to you and you alone. We all share this particular nightmare—we've seen and experienced it first-hand, in all areas of the business world.
We've been aggressively marketed to and faced manipulations and pressure tactics designed to separate us from our hard-earned money.
We've been made grandiose promises that were never delivered, and we've accepted sub-par service because we had no recourse.
We've learned to navigate the misleading jargon of marketing, as when "investment" really means "price," and "opportunity" is just code for "network marketing pyramid scheme."
We've seen staggering levels of apathy and disengagement on the part of so many people who are overworked, underpaid, and unappreciated.
We've watched with outrage as rich people made themselves richer at the expense of those who had so much less, to begin with.
In short, we've seen the worst version of what business can be: bereft of compassion or humanity, driven by greed, and insatiably chasing after money and power.
It really is a nightmare from which we desperately wish to wake.
And thankfully, the awakening is already underway.
Because, as it turns out, everything that makes the business world such a nightmare isn't really about business at all….
What Business is Really All About
Business is one of the most misunderstood concepts in the world today.
People think it's about making money… but they're wrong.
Certainly, money is important. Without money, everything stops dead in its tracks. But business is about so much more than just money.
Here's my definition of business:
"Business is about building a sustainable way of making the impact you care about making."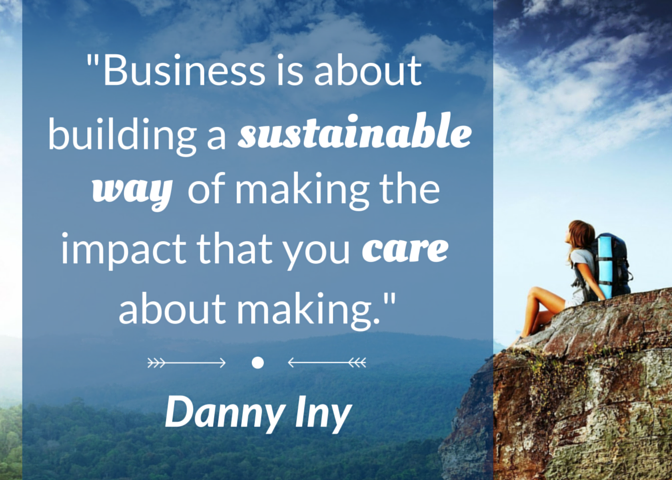 ""Business is about building a sustainable way of making the impact you care about making.""

Tweet Me
Profitability, of course, is an important part of sustainability—if a business isn't profitable, then it can't sustain itself and keep going.
But it isn't the only part, and that's where the nightmare of business gets it all wrong.
Because not one aspect of the horror we see in the business world is truly sustainable….
A Perfect World that Favors Good Business
In a perfect world, good business always wins.
It sounds trite, but there's a beautiful elegance that drives it all.
Fundamentally, business is driven by the choices consumers make around where to spend their money. We all vote with our wallets, and that means bad business is inherently unsustainable.
Whether the bad business practice in question is…
…aggressive marketing, manipulations, and pressure tactics…
…over-promising, under-delivering, and sub-par service…
…misleading jargon and dishonest business practices…
…disengaged workers creating poor experiences…
…or unfair treatment that angers and outrages us…
…they all make us less likely to give a company our vote and more likely to discourage the people we know from doing so as well.
Not only that, but we might even go so far as to rejoice at the downfall of the companies whose business practices we find repugnant.
Case in point: Earlier this year, when Netflix surpassed cable in the United States, my wife and I did a little happy dance to know that the cable companies that had been screwing us for so long and in so many ways (poor service, overpriced contracts, cable packages full of channels you don't want or need, unannounced overage fees for internet usage, etc.) were finally having their comeuppance.
In other words, bad business is inherently unsustainable. Period.
Which begs the question: why is there still so much of it out there?
We'll come back to business in a moment, but first, a short detour into the world of comic book super-villains….
Magneto's Helmet (a.k.a. Why Bad Business Has Survived)
Meet Magneto, one of the greatest villains in the Marvel Comic Universe:
He's not just your garden-variety evil genius. He can also manipulate magnetic fields, to essentially control the movement of metal objects, great and small.
He is practically unstoppable…
…except for one weakness: he's susceptible to the telepathic mind control powers of Dr. Charles Xavier (a.k.a. Professor X, who puts the X in X-Men).
And that's one hell of a weakness: the good guys can literally stop him with a single thought!
That wouldn't make for an interesting comic book or movie, so Magneto gets a special metal helmet that blocks Professor X's telepathic powers.
Now we've got a ball game. 😉
So what does this have to do with business?
Simple: for most of human history, the world of bad business has had its own version of Magneto's helmet, protecting it from the elegant selection forces that would render it unsustainable and, therefore, extinct.
How Transparency and Choice are Killing Bad Business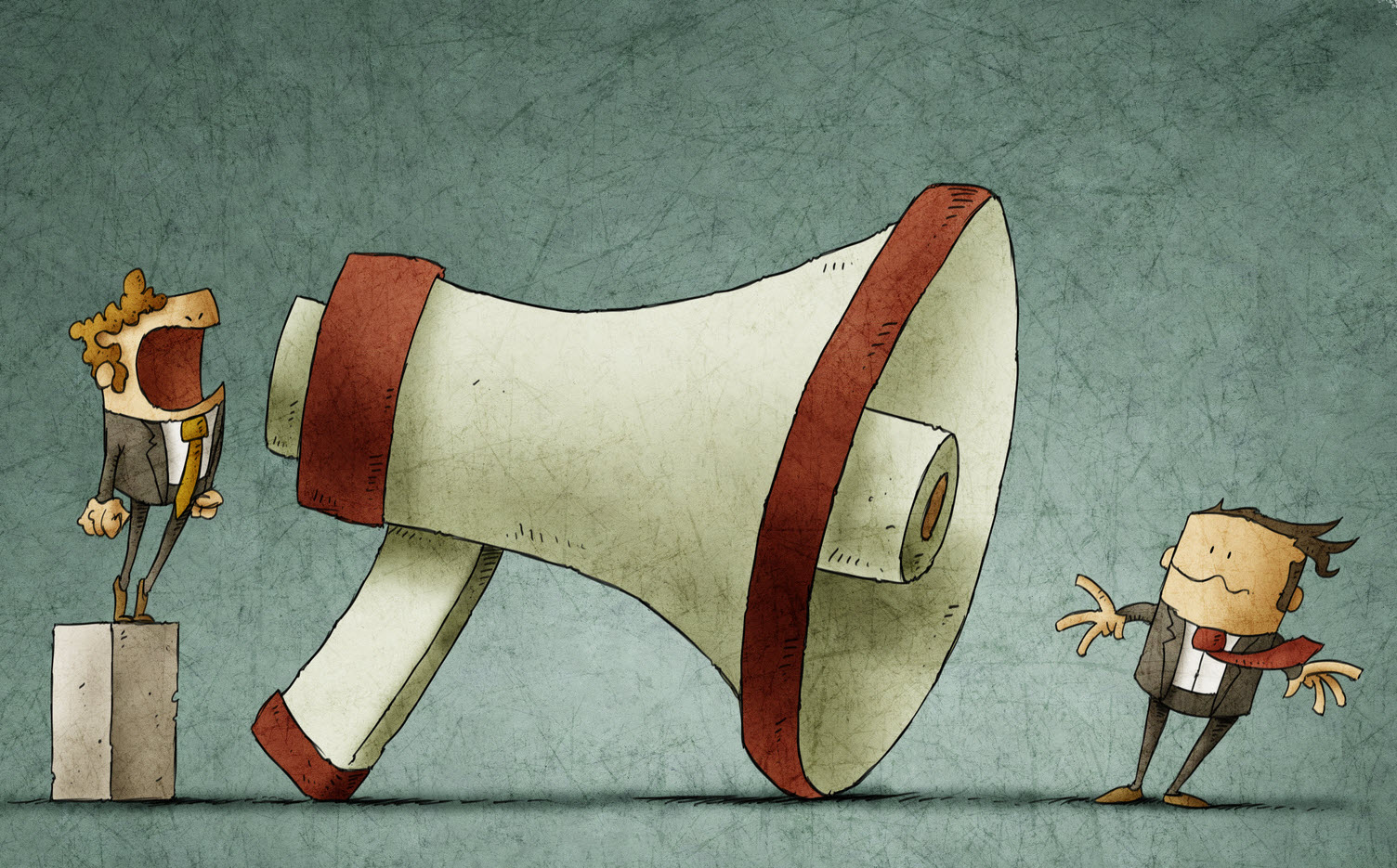 Two things: secrecy, and the lack of options.
A consumer's power to vote with their wallets only matters if you have the opposite of those two things:
Transparency. When a company acts badly, people find out about it.
Choice. We have alternatives we can do business with instead.
Simple and straightforward? Today, yes. But for most of the history of business, not at all.
Until recently, if you had a bad experience with a product or service, it was very hard to tell the world in a meaningful way. Sure, you could talk to your friends, and if you cared enough you could even issue a press release.
There was investigative journalism, and sometimes it would touch a nerve and spark a movement. But, by and large, the news of bad business behavior remained fairly contained.
But not anymore.
These days, everyone has access to a megaphone through social media—to share their experiences (both negative and positive), and also to preemptively ask if others have had a relevant experience before making a buying decision (it only takes a moment to ask on Facebook whether anyone you know has done business with a given company and what their experience has been like).
The same is true when it comes to alternatives. For most of the history of business, substantial barriers to entry prevented new players from offering you a competitive option to the mainstream player. These barriers ranged from startup costs to economies of scale, market reach, protective legislation, and more.
But these barriers are collapsing faster and faster:
Startup costs for many businesses have dropped from hundreds of thousands of dollars to hundreds or thousands of dollars, thanks to the ability to work remotely and online, "rent" the infrastructure you need through software-as-a-service solutions, and even manufacture and drop-ship on-demand using technologies like 3D printing.
Economies of scale that made it impossible to compete with big established companies are becoming increasingly irrelevant. Think self-published best-sellers or cases like Uber competing with taxi cabs and AirBnB competing with hotel chains… without owning any taxis or hotels, respectively!
Market reach, which used to require a massive media budget to buy exposure in major publications or on one of the three big television channels, can now be accessed for practically nothing through content marketing, pay-per-click advertising, and hyper-targeted advertising.
Protective legislation that used to give incumbent businesses an advantage over new competitors is becoming irrelevant faster than it can be repealed, as an increasingly global economy makes local protective legislation completely pointless.
This is a partial list, but you get the idea.
We're living in what Thomas Friedman calls the Age of Acceleration, characterized (among other things) by a proliferation of transparency and choice. We can already hear the death knell for bad business.
The Dream of Business Reimagined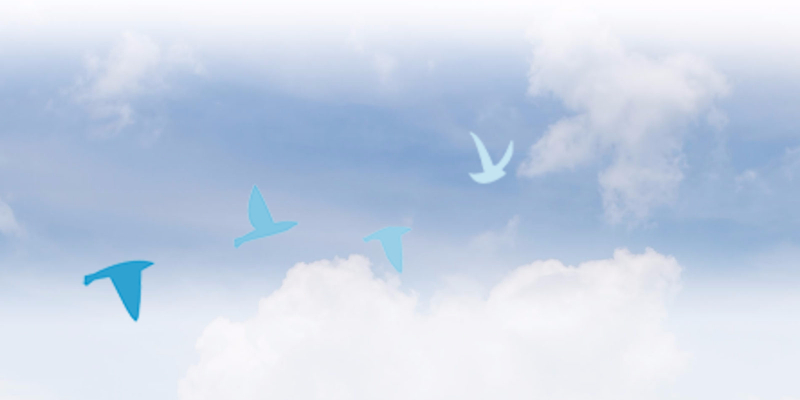 Many dreams arise as a contrast to the nightmares that came before, and the dream of business reimagined is no different.
It's a beautiful dream, and it's already real in small pockets of our world, where businesses…
…grow by creating lasting, positive change in the world…
…make bold promises and consistently over-deliver…
…treat employees so well that they look forward to Monday mornings…
…are respectful, compassionate, and accessible…
…openly admit when they've done something wrong, and work to make amends…
…and ultimately, hold themselves to a higher standard of what a business can and should be.
The forces are already at play to make this less and less the exception, and more and more the norm.
And, to be sure, this is already what business looks like in some parts of the world.
But it's still rare. Still taking flight.
(And yes, that's what the birds in our logo signify.)
"The world will be better for all of us when we work together to Reimagine Business…"

Tweet Me
The world will be better for all of us when we work together to Reimagine Business… and we all must work together to make that vision a reality.
Ending the Nightmare and Building the Dream
We must take seriously the responsibility we have as entrepreneurs to make things better—not just for ourselves, but also for generations to come.
When our grandchildren ask us, "Where were you when so many of the people of the world were overworked, underpaid, and unfulfilled?," I hope we can say that we refused to become cynical and instead acted in service of all those around us, and worked to realize the dream of what business should be.
And most importantly, remember the words famously attributed to Steve Jobs:
"'The people who are crazy enough to think they can change the world are the ones who do.'"

Tweet Me
After all, life is short. So let's do something that matters.