Business Mistakes as Opportunities to Connect With Your Audience? (Marketing Insights Podcast)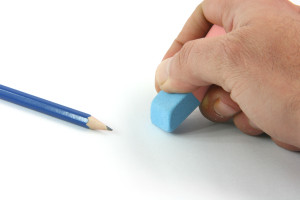 Mistakes, fumbles, screw-ups, blunders – unfortunately, in our daily lives and businesses we've all had them, they're inevitable. But what you may not know is that they're great learning tools.
If you mess something up or make a gigantic mistake, you end up bouncing back with more vigor and intensity just to prove that mistake wrong, to prove that you can do it, and because of that you not only learn from your mistakes but you bounce back even stronger.
Making them sucks. Recovering from them is difficult, and the learning that comes from them can be a little painful, but if you never make a mistake – you never get the chance to learn anything OR get any of the hidden benefits that can come from them.
In this podcast, we'll talk more generally about how to make the most of your business mistakes in terms of being transparent with your audience, building engagement and creating a shared narrative.
We almost prefer a flawed campaign to a flawless one, at the end of the day – so let's get right into why…
Distilled Wisdom
Flawlessness is an extremely rare, border-line mythical thing. You will make a business mistake at some point, but it's how you handle that mistake that's what's really important. both from an audience research and a customer service standpoint – you can learn a lot when you screw up.
The idea for this podcast came from our blunders launching the Business Ignition Bootcamp, where both the content and delivery methods were very new to us. When you try a lot of new thing, there are a lot of moving parts and things might not work out smoothly – that's the nature of doing something new and experimental.
What does a mistake do in terms of your brand image? Surprisingly, it's not something to worry about. Not to say you don't need to fix the problems, but publicly making mistakes is not something to worry about. You don't expect good service or help from a big company, so when something goes wrong it fits into your narrative of "Oh, there we go again." But our relationship with our customers is that we do care; we're very reachable. If we screw up, you're going to hear about it on our blog. We're human and we're honest about it, we're not just some giant chain.
We almost prefer that if we're running a campaign that something go wrong. We'd rather it be 95% flawless and 5% flawed, instead of 100% flawless, even though that may seem counter-intuitive. If you just be honest and respond to the flaw to the best of your ability, it'll create a shared narrative for you and your customers; it binds you both together.
The key to creating a shared narrative is the gap between their expectations and the results you get. If you only trot out the transparency and honesty when you screw things up, it will look like a scheme and people will see right through your manipulation.
If you have three hours to apply these concepts of shared narratives, what should you do? Well, that depends: if you've screwed something up and wondering how you can recover, just be honest. You wouldn't spill hot coffee on someone and then tell them "I'm sorry for you inconvenience", you're basically just saying you're sorry they're upset. You need to be honest and admit that you actually screwed up and acknowledge responsibility. If you haven't screwed up yet, think about what you can share. Think about what you can tell people about you fears, your challenges and your aspirations, so when you get to the point you do make a mistake – and you will, it's only natural – people will have a connection with you and will cut you some slack about it.
Have any of you ever made a giant blunder? Let us know in the comments how you handle mistakes personally and professionally and what the best way to recover from them is for you.