Blogging Success with These 24 Outstanding Tools
To succeed as a blogger, you need more than writing skills.
You need basic business know-how, such as finding your target audience and making money as a blogger.
You also need productivity and writing tools to make sure you're always creating your best work.
The trick, of course, is finding the tools that will work for you.
So we scoured the internet and turned up 24 resources that can take your blogging to the next level. Check them out, then let us know your favorites in the comments.
Best Sites for Guidance and Tips
Founded by Daniel Scocco (a pro writer with impressive language skills), Daily Writing Tips is your best resource for learning to write clear, correct English. Every day you'll find a new article, with topics ranging from grammar to punctuation, from spelling to usage and vocabulary.
2. Kikolani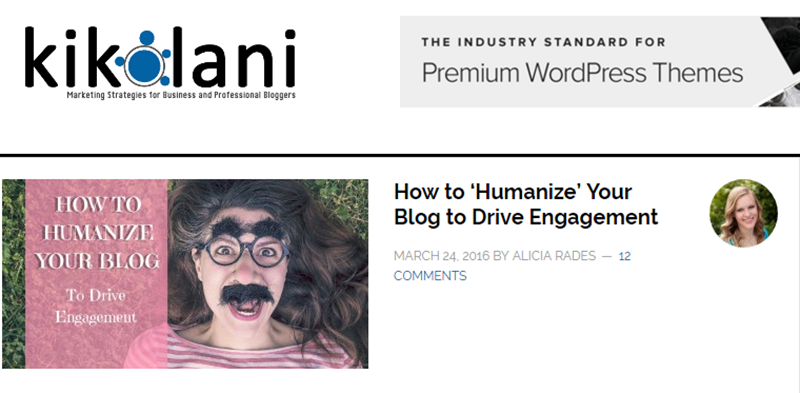 Founded by Kristi Hines, one of the top bloggers working online today, Kikolani shares marketing strategies for business and professional bloggers. For promoting your content and building name recognition, this is your go-to blog.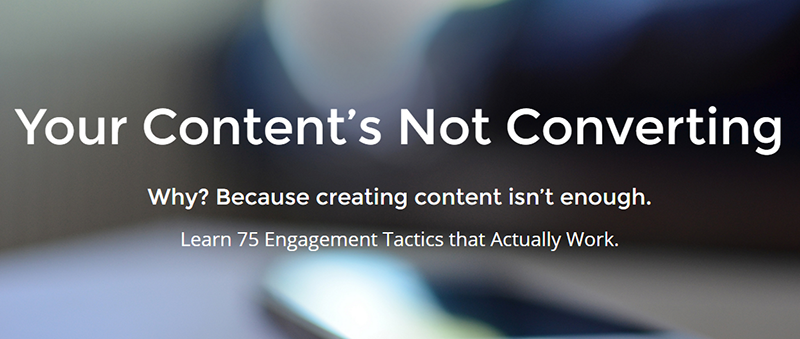 This is my blog, where I share writing tips, blog management, and guidance on using content to increase traffic and conversions. Come and explore. If you're trying to use your blog to promote and grow your business, you'll find help here.
Advanced Guides and Specific Training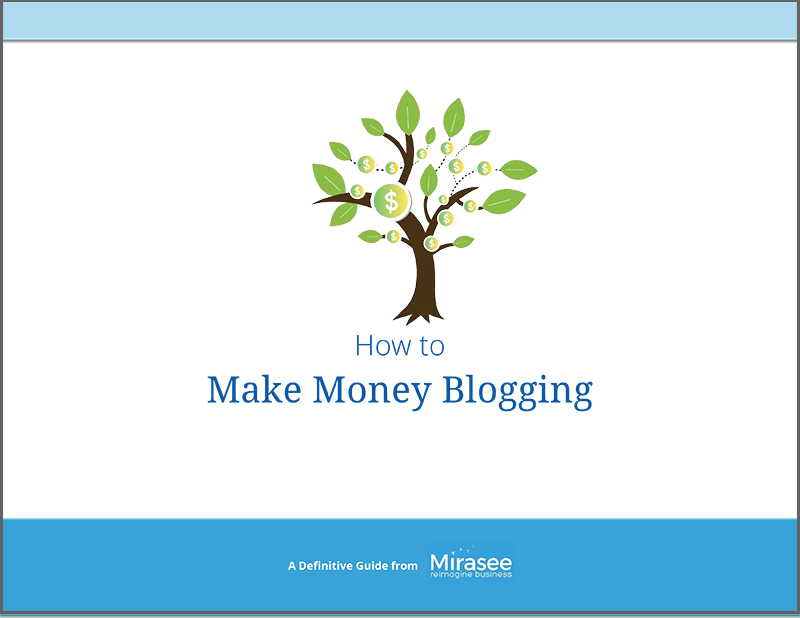 Written by the team here at Mirasee, this is your complete guide to monetizing a blog. You'll learn how to treat your blog as a business, ways to monetize a blog, plus strategy, tools, and more.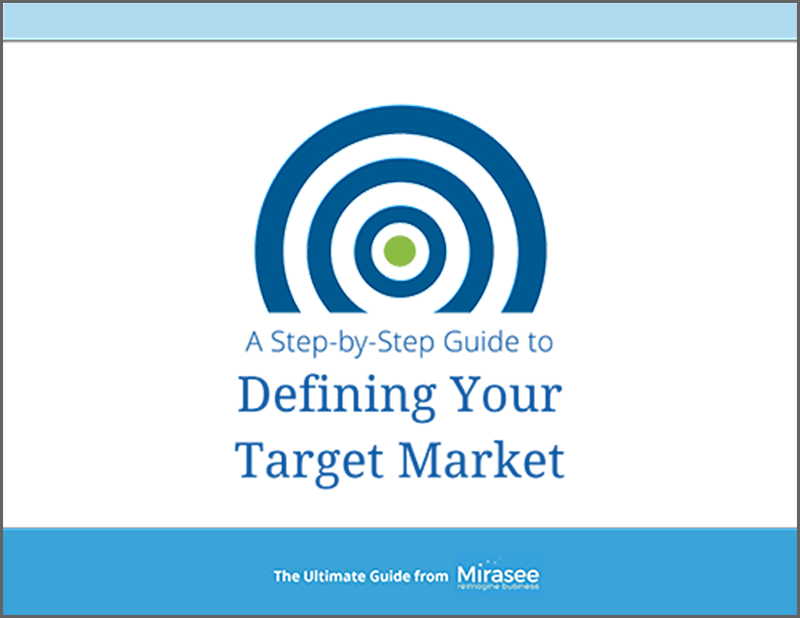 Another guide by Mirasee, this one walks you through the process of finding and appealing to your ideal customers. If you don't have a niche yet, this is your guide. You'll learn how to find your "one person" and how to solve their problems, so you can start attracting your best customers.
6. The Advanced Guide to Content Marketing
If you want to learn the basics of content marketing, check out this guide. Written by Neil Patel and me, it's one of the most hands-on, practical ebooks you'll find on setting up and executing your content plan.
Tim Soulo shares his best tips for getting traffic, subscribers, and sales with your articles. His point? "Every article that you write should have a visible impact on your business, otherwise it shouldn't be written." Learn to get better results from your blog (or even guest posts) by using these tips.
Today, people want audio-visual content as well as articles, and podcasts are performing especially well. This was one of the first in-depth guides on podcasting, and it's still relevant today. In it, Pat Flynn shares his personal recommendations for tools, gear, tips, and guidance about distribution.
Improve Your Writing
9. Grammar Girl

If grammar is the thorn in your side, you need a source for quick, easy-to-understand answers. Grammar Girl is that site. You'll get simple answers to all your questions related to grammar, punctuation, usage, and fun developments in the English language.
10. Grammar Base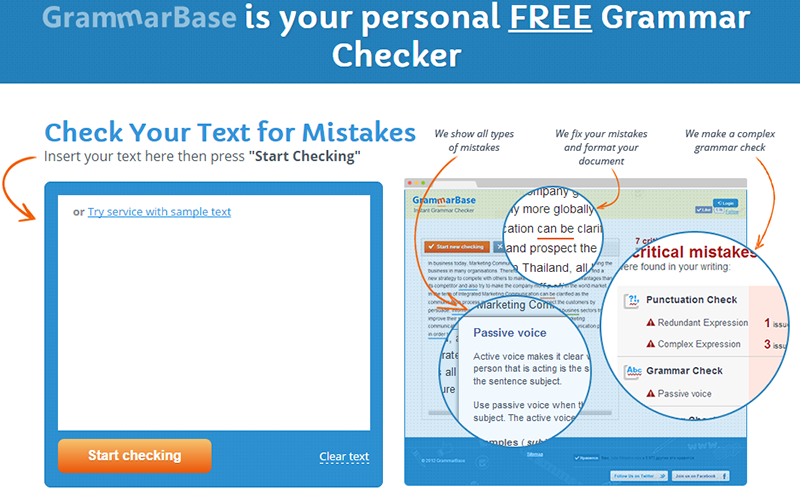 Need another set of eyes on your finished blog posts? This tool will find the most glaring grammar mistakes, such as weak verbs, passive voice, and even punctuation and spelling mistakes.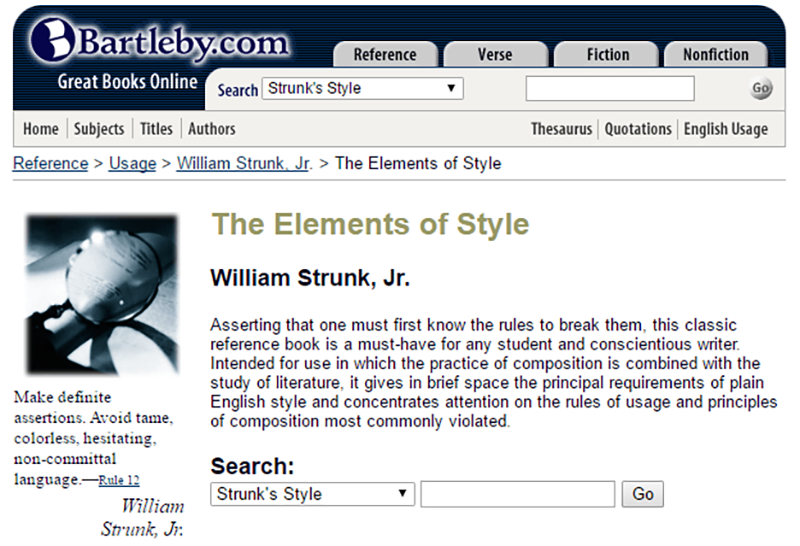 A hard copy of this book sits on my shelf beside my computer—and as far as I'm concerned, it should be required reading for every writer. Now, with this resource, it's easily accessible online. Read it or search it, and get the quick answers you need to improve your writing.

If you're a visual learner, you'll love the Visual Dictionary. Not only does it give you the word and its definition, it also give you an image with labels. Search for a specific word or search 15 major themes to find the word you need.
13. OneLook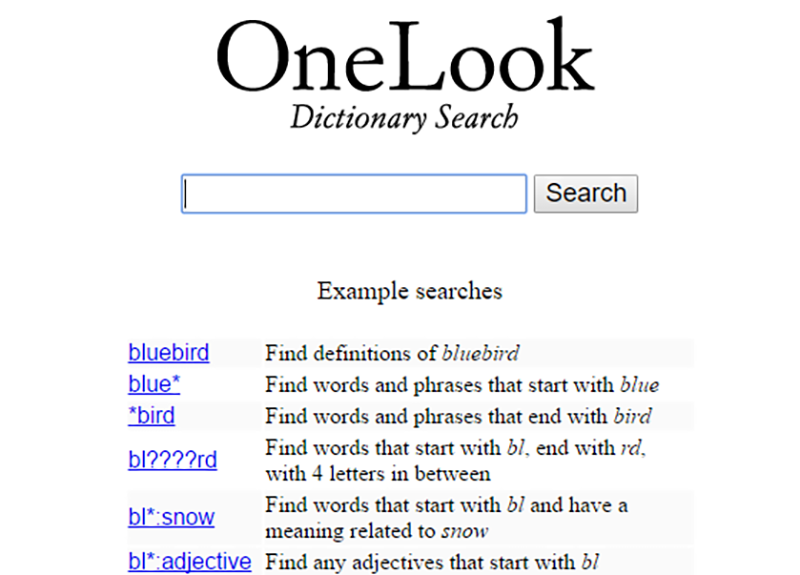 Can't find the right word? My favorite resource is OneLook, a reverse dictionary that allows you to look up words based on their meaning. With the available wildcards, you can even look for words that start with a specific letter or are a specific part of speech (noun or verb, for instance).
Tools for Writers
14. Scrivener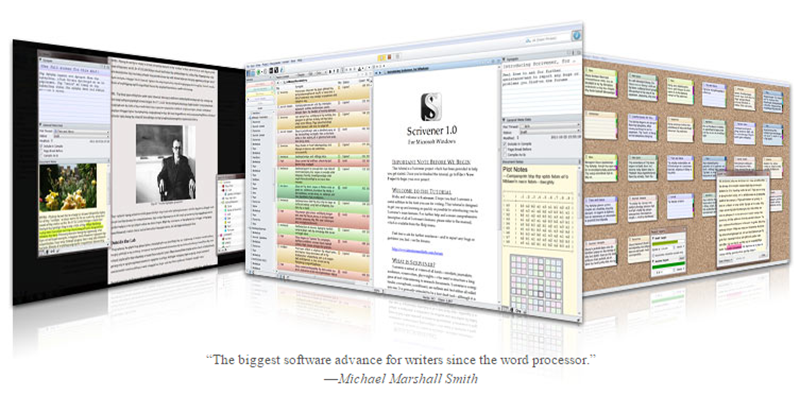 Scrivener is a powerful content-generation tool that allows you to concentrate on composing and structuring long and difficult documents. While it gives you complete control of the formatting, its focus is on helping you get to the end of that awkward first draft.
15. Evernote

When researching an article, it helps to have a place to store useful articles and take notes. Enter Evernote. It allows you to clip web articles, capture handwritten notes, and snap photos to keep the physical and digital details of your projects with you at all times.
16. Write or Die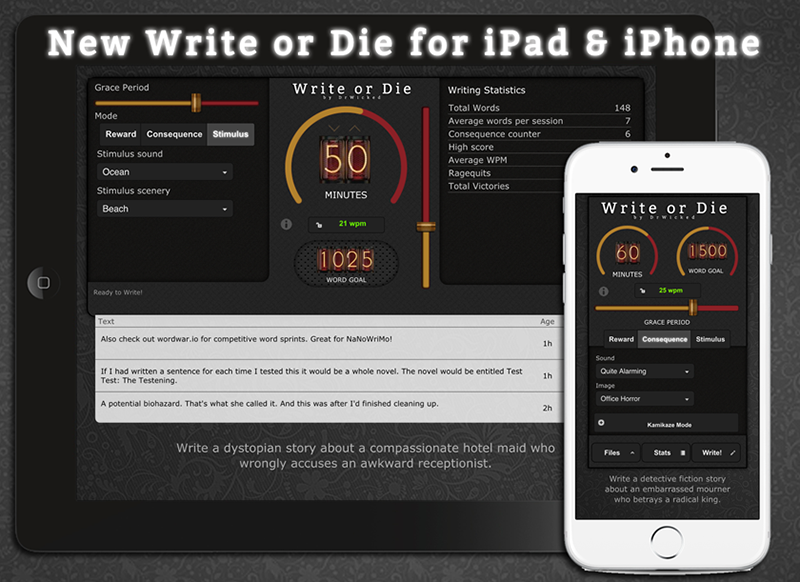 If you're easily distracted when you should be writing, you'll appreciate this app. It works on your desktop or mobile device, and it allows you to set the boundaries for your writing sessions. You can give yourself rewards for meeting your writing goal and consequences for falling short. Then set the timer and do your work.
17. Dragon Dictation

Carpal tunnel can derail your writing career. The solution? Dictate your content. Dragon Dictation adapts to the way you work to provide the fastest and most accurate way to control your computer or tablet and help boost your productivity—three times faster than typing—with up to 99% accuracy.
18. Cliché Finder

This simple tool identifies cliches in your writing, so you can keep readers engaged. Simply paste in your copy and click the "Find Cliches" button. Cliches show up in red, so it's easy to grade your own writing.
19. CoSchedule Headline Analyzer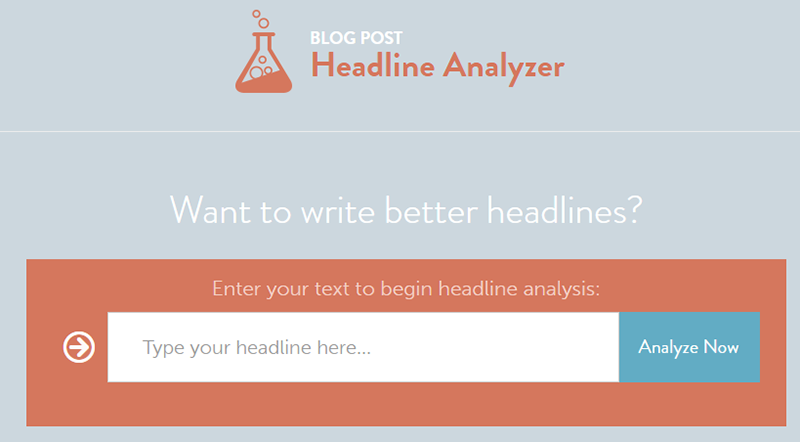 Great writers write great headlines, and this tool will help you do it. It scores your overall headline quality and rates its ability to earn clicks and social shares. Need more help? CoSchedule also shares in-depth reports that help you optimize your headlines.
20. Hemingway App

Every writer can benefit from an editor. We're just too close to our own writing to see its flaws unless we have time to let it sit for a day or two. For when you don't have a day or two, paste your copy into this app, and it will analyze your sentence structure, readability, and the quality of your writing.
Where to Get Ideas
21. Quora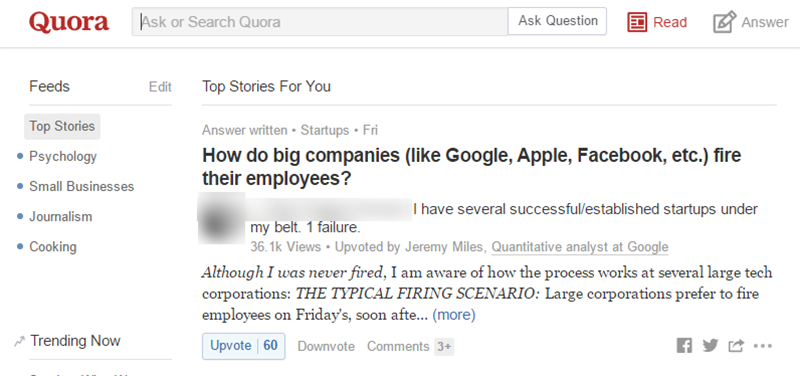 Quora is an open forum where users post questions related to different topics. Follow the topics you're most interested in to see what your audience is asking now. You can also ask your own questions to expand your research.
22. Reddit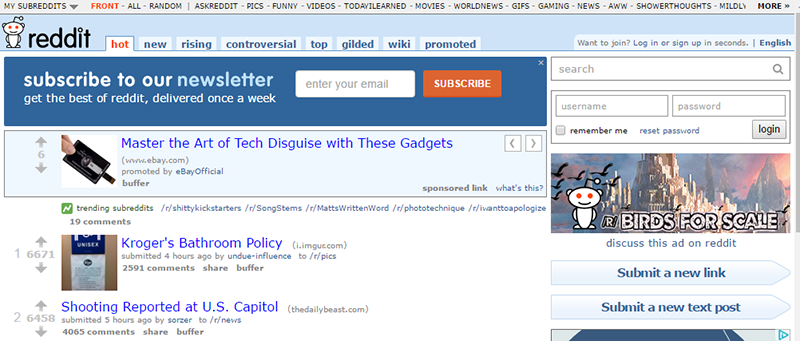 Reddit can be hit or miss, but it's full of ideas for the savvy writer. And since users vote posts up or down, you can identify the topics and ideas that your audience is most interested in.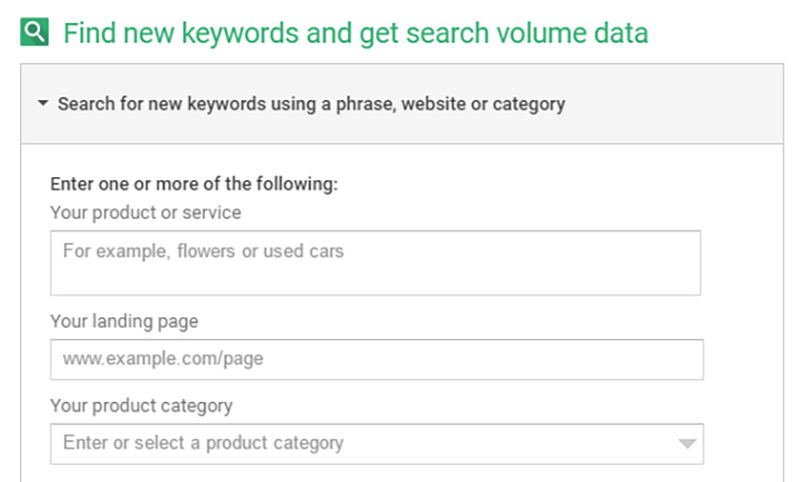 When you want to build a piece of content around trending keywords, start with the Keyword Planner. Select "Search for new keywords using a phrase, website or category." Then plug in the topic or keyword you'd like to optimize for. Don't worry about the "competition" or "suggested bid" of keywords. Instead, focus on the keywords people are using in search queries.
24. BuzzSumo

This is your best resource for finding the articles that are performing best and the sites and authors publishing them. Armed with this knowledge, you can easily come up with a list of topics to write about. As a bonus, you can also learn who's sharing those posts, which can streamline your promotion efforts.
What Are Your Favorites?
These are some of the best tools and resources we've found for blogging success.
What about you? Share your favorites in the comments below.