Is Your Blog Title Worth the Click?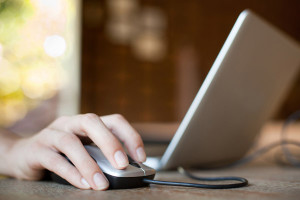 Congratulations – You've done it!
You've written an informative and entertaining post to engage your audience of ideal clients. Now it's time to bring the readers in.
You distribute the post through all of your social channels, and await the massive inflow of comments, likes, follows, shares, etc…
There's just one problem. No one is clicking.
So what's up? You've written a great piece that has the right tone, information and easy-to-follow format your audience is looking for. So, why won't anyone check it out?
In this instance, it's probably safe to say that your title just isn't worth the click.
Understanding Reader Patterns
An average of 8 out of 10 blog visitors will read a title. Of this average, only 2 out of 10 will actually click to read the rest. That being said, we can reasonably come to the conclusion that average and/or subpar titles are to blame for low readership. Obviously, we want better for your post!
The good news is that with so many boring title ideas out there, your interesting and engaging title will stand out from the rest to represent your fabulous piece of content.
In fact, testing conducted by Marketing Experiments showed that the most effective headline (based on clarity and specificity) brought in 3 times more readers than the least effective headline of the test group.
Engaging the Previously Engaged
Today's online readers have seen it all. If your audience is seeking information in your field, chances are, they've read other articles on similar topics before yours landed in their news feeds.
While it's impossible to determine what each individual reader has or hasn't already seen, doing a little research and putting some effort into coming up with a killer title will help your work stand out. That being said, it's not always easy to come up with awesome blog title ideas.
Researching Blog Title Ideas
Sometimes, the one that comes to you first really does seem like it's good enough to engage your target. Unfortunately, this isn't always the case. You'll need to do some research and refining before you find one that will get readers interested in what you have to say. So let's find out: is your title worth the click?
Tip#1: Could You Be More Specific?
You've got your topic, and that's a great first step. But, for your title, could you dive deeper? Truth is, your readers have seen just about every broad topic article your industry has to offer. Now they want to see something that answers their real-life questions in a specific, meaningful way.
How can you help them do this? A great place to start is by checking out online forums and blog comments in your field. What are people asking experts? What questions are left unanswered at the completion of other posts in your field?
Find a question that you can answer in detail, and create a title around it.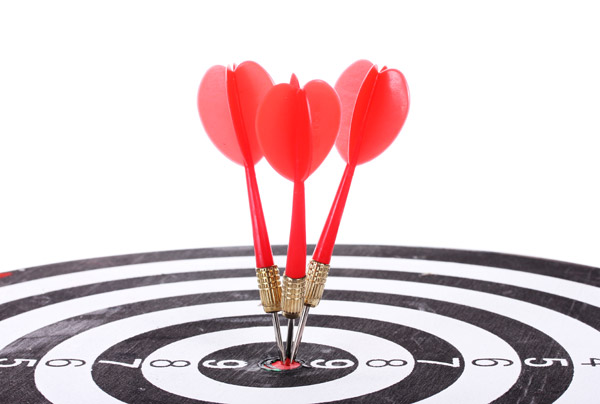 For example, let's assume that your topic is "shutters for your home." Now, that's a pretty broad topic, so let's zero in on a specific style, material, installation process, etc… that will help your readers find answers to their more specific questions. We'll start with "Wood Shutter Installation in Your Home," and go from there.
Tip #2: Are You Sure You're On Point?
Now that you've come up with a working title that will best serve your target audience, it's time to get writing. As you write, pay close attention to lines that carry significant weight. Not every sentence will be a one-liner (and not all of them should be!), but there will be one or two in each paragraph that naturally stand out from the rest.
For example, the first title I came up with for this post was "How to Create an Attention-Grabbing Title." As I wrote, however, the concept of a whether a title is worth the click came up.
From here, I decided to run with this unique concept and the title evolved into  "Creating a Title that's Worth the Click."
Going back to the shutters example from the previous tip, let's make it "Installing Wood Shutters is Easy" instead of "Wood Shutter Installation in Your Home."
Tip #3: Are You Offering Deliverables?
At this point, you've got a blog title idea that suggests a unique benefit to your audience and conveys your writing style. Now what? It's time to offer the goods. "Installing Wood Shutters is Easy," suggests a solution, but doesn't necessarily let your reader know that the solution they're looking for is a click away. So how can you let them know that you can help?
Easy. Make sure your headline offers tips, steps, how-to's, or asks a question. The idea is to offer concrete, specific info about what your reader will find when they click on your post.
Now your title could become something like"5 Tips for Easy Wood Shutter Installation." Better? Yes.
Are you done?
Nope!
Tip #4: Are You Using "Stand Out" Words
Alright, you're getting close. Your new title is "5 Tips for Easy Wood Shutter Installation." It sounds alright, but it doesn't really stand out yet. So how do we make it stand out? By adding words that make it stand out, of course!
Some of the best stand out words for this are action verbs and adjectives, but let's not get too out of hand here. One well-placed adjective or verb will be sufficient.
Never place an adjective in front of a sneaky absolute adjective (any word that can't take a comparative or superlative form). Do what "feels" natural, but unique. Now your title could become "5 Steps to Installing Wood Shutters the Easy Way."
Tip #5: Have You Looked at What's Already Out There?
You're in the home stretch now! Your title is great, but now it's time to make sure no one else has used this great title of yours. How? Google it!
Let's say another post titled "5 Steps to Installing Wood Shutters the Easy Way" comes up in the results. Or maybe you just realize that other post titles are better. Either way, it's time to get flexible and change your title up.
This is where you push your creativity to the max to come up with something even better. When I Googled "Creating a Title that's Worth the Click," it wasn't found elsewhere. But, it also didn't stack up with what I found on the first page of the search results. I did, however, find a way to make it a bit more engaging. I then ended on "Is Your Title Worth the Click?" I have to say, I kind of love it!
So back to our shutters post. If someone has already written "5 Steps to Installing Wood Shutters the Easy Way," let's change the title to "Are You Installing Wood Shutters the Hard Way?" or "Could Wood Shutter Installation be Easier Than You Think?"
This isn't to say that all good titles pose a question, but sometimes tweaking your approach to offering deliverables helps you find a title that's really worth the click. Mess with your options until you find one that sticks.
That's it! The process is over. So how did your title stack up? If you're left questioning its attention-grabbing abilities and haven't gone through these steps yet, I highly recommend you do so. After all, if your title isn't worth the click, your audience will never know about the awesome post that's waiting for them!
Back to you! What makes a title worth your click? Let me know in the comments below!