How to Find Your Next Big Blog Post Ideas – A Primer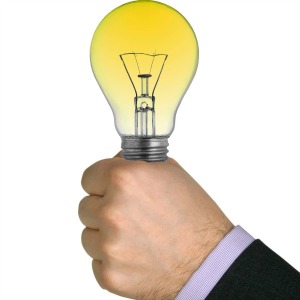 Content marketing is like an adventure. It is unusual, exciting and hazardous.
It's also a minefield; not everybody can navigate it successfully.
You've heard this before, but it bears repeating: the quality of the content you publish that determines the success or failure of your content marketing campaign.
Consistently producing, publishing and marketing high quality content will help build your relationship with your audience in the form of better awareness, credibility, increased website traffic and improved conversions.
I know what you are thinking: "Coming up with interesting, knowledgeable, value-added blog post ideas time after time is a task made in hell."
You are right. Many hard working and astute content marketers have found their well-crafted campaigns coming apart purely because of their inability to come up with content their target audience will like reading.
But somebody's got to do it. What if that somebody is you?
Finding the Right Content Ideas
Once you've accepted the task of writing great content to promote your business, the sleepless nights begin.
You can't pull the right blog post ideas out of a hat, that's a given. And, you need ideas that absolutely must go viral. Otherwise, why spend your time creating great content, if no one sees it?
I've faced this problem and here's a secret: everybody tasked with come up with great content ideas has gone through hell and back (although they might not like to own up to it!)
But over time, they become better at coming with ideas that work. No, they don't suddenly develop 'ideation superpowers' – at least I didn't. Instead, I – and many other successful content creations – learned to tap the right ways and sources to zero in on ideas that I felt packed a punch.
Ready to get started on your next great content idea? Let's get to it.
Gather Data for Ideation
Know the larger marketing goals of your business, your target audience and their expectations.
Do you know your marketing goals – I mean really know them? There is a difference between being aware of your goals and having a comprehensive understanding of what they are, and what it takes to get there.
You need to aim for the latter.
The first thing you must know is: who are your customers?  For example, if you are planning to write content for a shoe brand, find you who the company caters to – is it young adults, working executives, college students? Knowing which specific demographic segment you want to target will help you come up with ideas that can appeal to this audience.
Second, it's a good idea to know which market(s) you're active in. Every country, city and town has its own special characteristics. Knowing the social, cultural and business landscape of a region your business wants to target can help you identify blog post ideas tailor-made for that market or location.
Third, all brands want to be seen in a certain way – 'Passionate', 'Suave', 'High End', 'Expert, 'One of a Kind', 'Friendly', etc. What is your business' poison of choice? The way you want to be seen plays a huge role in the content ideas you pick.
Why is it absolutely necessary that you have answers to these questions?
Your answers will help you set limits to your ideation and stop you from getting lost in 'Land of Thought'.  Using these answers as a guide, you will know in which direction to expend your energies and creative process.
Also, do not ignore the elephant in the room – the expectations of your target audience.  They are looking for information, but information in itself is a vague term. Flesh it out. Find out what specific information they need and give it them. Most want content that provides a solution and which allows them to take an informed decision.
Workout the objectives of your content.
Based on the questions above, you now know both what your goals are for your business, and also what your audience wants. That's a great start!
Your next step is to determine your specific content goals.
When I read a piece of content and really like it, I share it with my friends on Facebook or Twitter. Sometimes I take a look at the author's website; other times I leave a comment to show my appreciation for the post. The best posts – with the best ideas – make me take action.
So, what is it that you want your readers to do after they go through your content? What is the action you want them to take? Re-sharing the content is an ideal outcome. So is encouraging them to visit visit to your site (if they not already on it) or join your email list. Choosing your goals helps you identity the blog post ideas that will get you there.
Once you  have all the data in hand, it's time to start coming up with content ideas.
Brainstorming
With all this data at hand, it seems like you should just be able to think it over for a few days, and come up with a whole list of great ideas. Wouldn't that be simple!
Unfortunately, it doesn't work that way. Your mind's not a machine; it won't generate ideas just because you're crunching data. It needs a point of reference for these ideas to germinate. Ideas will only emerge if:
You keep track of the hottest topics of debate and discussion in your niche (I recommend a tool like Google Alerts).
You become aware of the questions your audience has about your area of expertise, and create solutions driven content that answers these questions.  For example,  if you are an SEO company, following the discussion on Moz Q&A Forum can give you a ringside view of the problems faced by the SEO community and its various stakeholders.
You know the latest trends in your domain because you're tracking trending topics with Google Trends.
You don't brainstorm in a vacuum. Your imagination needs a foothold – a starting point, if you will. Comprehensive knowledge of your area of expertise gives your ideation process the sure footedness it needs.
Tap Idea Sources
Now that you've brainstormed ideas based on this threshold, it's time to get inspired. Don't shy away from looking outside for some serious inspiration!
When it comes to inspiration, competitors are your friends.
Drawing inspiration from your competitors should be par for the course. The key to use this technique is to notice what works, and then find a way to change or improve upon what they're doing. For example, if your competitor has come up with some sterling visual content that you believe is giving their social media marketing efforts a leg up, look for ways to make your visual content stand out based on what's working for them.
Blog Aggregators
These sites collect the latest and the best stories from the most reputed sites and blogs on the web. They are a hub of inspiration. I use aggregator sites like Alltop, Blogorama, Feedly, and Fark  regularly to come up with blog post ideas. Do you?
Follow Top Sites
If you're business is web design, you've got to follow Smashing Magazine, Webdesigner Depot, or Six Revisions. If it's social media, it has to be Social Media Examiner, Jeff Bullas, or Social Fresh. You get the drift. The top blogs/sites in your domain should be your 'go-to' source for ideas. Get the low-down on what the top contributors are writing about and get inspired.
Follow the Top Evangelists
There are people who're making a difference in your niche purely on the brunt of their breakthrough thinking, fresh perspective, and attempts to enhance their own niche expertise. These people are a living, breathing source of ideas. Follow them!
If your company is majorly into content marketing, following people like Joe Pulizzi, Ann Handley, and Chris Brogan make immense sense. These are people with the IDEAS and they don't keep these to themselves.
Surveys, Whitepapers or eBooks
There are tons of free research surveys, eBooks, case studies and whitepapers related to your niche that you can find on the web. These can be a good source for some fresh ideas, backed by facts and figures.
A good resource to check out is the B2B Content Marketing Report 2014 by Content Marketing Institute and Marketing Profs gives you a detailed look into how B2B content marketers use content marketing. Each statistic can trigger a new idea.
Using the Right Tools
I find it perplexing that people still don't use tools to simplify idea generation. There are a range of tools available on the market, so why not use them to save a lot of time and effort?
One of my personal favorites is Delicious:
All you need to do is login and click on the 'Discover' button. You will be presented with a list of curated links of the latest news stories that have got people talking. Pick the links that interest you, save them, and organize them for future use. This tool is your very own repository of interesting links that can generate new ideas.
10 Tools to Help You Generate Content Ideas is a great read on the topic, so pick a tool that you can use comfortably to revv up your idea generation process and push it into fifth gear.
Evaluating Whether the Ideas Have Stickiness
When evaluating whether your ideas will stick – i.e. go viral, ask yourself:
Is the idea simple?
Simple ideas are easily communicated to the maximum number of people. They are always remembered the most. Think about some of the posts you read some time back, yet remember; you'll find that the best posts center on a unique yet simple idea.
But don't confuse simple with simplistic. You are not dumbing down the idea, just removing the web of complexity surrounding it so that it's understood by the maximum number of people.
Does the idea grab attention?
Your content idea should be should be unique, unexpected, and jolt the target audience out of its reverie.
Is the idea credible?

Make sure you can substantiate the idea with links to authority resources. It's good practice to link to your own content, as well, if you've written on a related subject.
Is it interesting?
Your idea should interest the readers, and it should be clickable. Or in other words, when searchers come across the link to your content, the idea must persuade them to click on the link.
Does it have an emotional appeal?
Make sure your idea will make readers feel invested in your content. It should empathize with a certain intrinsic need of the reader. This will help them connect better with the content, and will also establish you as an authority.
Does it have a good shelf life?
Great content ides deliver long term value as well as the short term. Will your content be just as relevant 6 months from now as it is today? If so, this type of content will have readers coming back to your content again and again. These are the ideas that rate high on the stickiness scale.
Does it have good spin off value?
We've all heard about spin-offs in the context of TV shows. You can do the same thing with your content! Your post will be highly "sticky" if it acts as the launch pad of a newer idea that ties into some of your older content.
Can you add on to the post? 
An idea like '6 Killer Ways to Write Content That Converts' can easily be added to at a later date with an idea like  '7 More Ways to Write Content That Converts. Ideas like these have immense stickiness – and they cut down on future idea generation, too!
And Finally, A Few Tips to Make Your Content Idea Better
Now that we've gone through the process of how you can generate and evaluate ideas for your next big piece of content, there are a few more things to keep in mind as you create your content:
Make sure people with varying degrees of familiarity or knowledge about your business can understand your content..
Headlines represent your ideas, so it's important to get them right. The best headlines lure in readers and are intriguing and mysterious.
Deal with specifics. Ambiguity or generalization kills. '7 Reasons Why Content Marketing is Good For your Brand' is much better than 'Why Content Marketing is Good for Your Brand.'
Pick an idea you are comfortable writing on. Writing about topics that you know nothing about results in half-baked content that adversely impacts your reputation.
Time to Find Your Next Content Idea

Content is an integral part of your marketing strategy, so make sure every piece of content that you publish is not just good, but excellent. And the foundation of such content rests on a great idea. Getting hold of the right content idea is arguably one of the toughest jobs of content marketing, but hopefully, this primer will make this job a little easier for you.
Are you facing problems with content ideation? How do you sort it out? Has this primer made your job easier? Waiting to hear from you in the comments below…