How to Use YouTube for Business Promotion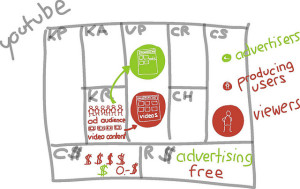 Want to reach a whole new audience for your business?
YouTube is one of the most effective places to get traffic online, and actually holds the title of second most popular search engine on the net, right after Google.
At the same time as being highly popular though, YouTube is also brilliant in terms of the sheer amount of impact it can have. People tend to gloss over written articles, and they tend to ignore advertisements as banners – but videos are far more engaging and very difficult to ignore.
For the most part, if someone hits play on a YouTube video then they will watch to the end (if it's not too long that is). Videos can also have more of a personal impact too, allowing you to convey emotion, to sell with your charisma, and to use music and imagery to really drive your point home.
A picture tells a thousand words – a video tells a million.
What YouTube Does for Your Business
So what can a YouTube channel do for you?
Well, not only will it help to increase your brand awareness, but it will also provide you with lots of inbound links to help boost your site in the SERPs and bring you more direct traffic. At the same time, it gives you another persuasive platform for communicating your message, which can help you to generate sales right then and there (especially if you link to a 'buy now' page in your description).
And as an added bonus you can also take advantage of YouTube's partnership scheme which can bring in a fair amount of revenue in its own right – though be warned that people who click the adverts on your video won't be likely to make it to the links in your description.
Create a YouTube channel for your brand and you can find yourself quickly racking up thousands of views and generating a lot more traffic and business as a result. But only if you get it right…
Who is a YouTube Channel For?
Regardless of what kind of business you are running, you will still be able to make use of a YouTube channel. What will vary though, is what kind of videos you upload and what strategy you go with.
For a website trying to get visitors for instance, you can very much take the 'Vlog' approach, which essentially means posting regular videos as though they were articles on a blog. If you are promoting a product or service however, then you will probably want the tone to be a little more serious, which will generally mean taking a more advertorial approach. Post adverts, viral videos, interviews and showcases of your own products with more of a marketing angle.
Finally, it might be that your business isn't in the commercial sector, in which case your videos will be more about building brand awareness and can be used as a form of reference when you're introducing other organisations to your way of doing business. This article is going to focus on predominantly the first two 'schools' of video. The following steps should help you to get started:
Steps to a Successful YouTube Channel
1. Creating Videos
So you've never created a video before – does that mean you can't make use of a YouTube channel? Of course not! In this case, you have several options, but the best thing to do is to quickly learn how to produce videos so that you can keep overheads down in future. Invest in some basic lighting and filming equipment, and come up with an angle for your video. This doesn't have to be complicated; as long as it provides some form of value, whether that is entertainment or information, you can get away with a minute-long video of someone sitting down talking. Do be careful to take lots of cuts until you get it right though, and to think about what you're wearing in front of the camera (and which member of the team you put in front of it). If all that still scares you, then you can always outsource the process, which is relatively cheap these days.
2. Establishing a Following
To begin with, you will have 0 views and 0 subscribers, and your objective will be to quickly change those numbers. The easiest way to do this then is to choose a niche and to pick a theme for your videos. You need to create a strong brand, and you need to consistently deliver great quality information and entertainment that's right on-topic.
People will subscribe to a channel only if they think it's going to provide them consistently with things they're going to be interested in, so the more consistent you are with what you deliver, the more subscribers you'll get. That means posting reviews of comic books or bodybuilding tips – not both (and by extension that means you may need more than one channel if you have more than one site or business to promote). Posting regularly is also important as it will help you build up momentum and help more people to find your videos.
Of course what's also going to make a big difference is maintaining high production values and making sure that your videos look great. Hire someone to create you a nice opener, use a high quality camera (with professional lighting) and speak clearly and confidently. This can really make all the difference; with so many 'home shot' videos on YouTube, a bit of polish will really help you to stand out.
3. Smart Naming
As mentioned at the start of this article, YouTube is essentially a very popular search engine, which means that you can treat it as such in an attempt to get your content to 'rank' highly. This means thinking about the kinds of things that people are going to search for, and then naming your videos accordingly. Ideally, you want popular search terms that don't as yet have too much competition.
At the same time, you  want to use names for your videos that people are going to want to click. This means trying to tap into the curiosity of the YouTube-going masses.
You will also have the option when uploading your videos to add in keywords that will help YouTube sort your content and suggest your video when users watch other channels. Again, the key here is to stick within your niche, but also to think about the phrases that are likely to be searched for and the terms you want your videos to be associated with. It doesn't hurt to try and create an association with a video that you know is popular already.
4. Other Promotional Strategies
There are other ways to gain more exposure on YouTube. For one, you can share your video on your website and through social media in order to increase the number of views and thus help your videos to rank higher. Likewise, you can invite your users to share your videos and like your videos – just asking can actually make a big difference.
Another useful strategy for promotion is to 'team up' with other channels on YouTube and thus share your collective visitors. This is something that the popular channel 'VSauce' does very well, often featuring guest speakers or referencing other videos in exchange for a plug in return.
Some More Quick Tips
Keep your videos relatively short – most people don't have time for 10 minutes of talking.
Make it easier for yourself to create and edit your videos so that you are consistent and don't end up putting it off.
Invest in a decent piece of editing software and spend time learning this skill – it can make all the difference.
Professional-looking editing often means clipping videos more than you think you should. You don't want lingering and awkward shots.
Buy or find some music that you can use on your videos. If you get caught using tracks without permission then you can end up being permanently banned from the partnerships scheme with no way to ever get back on it.
Creating videos to go with your articles is a good strategy – this way you can embed the videos on those posts and invite YouTube visitors to 'click the link for more on…'
All these tips and strategies can help to get a new YouTube channel off the ground, which will prove to be a huge asset to your site and online promotion.
You're likely to find that it's much easier than you think to get a large following on YouTube, which is another reason you should give it a go!
The sooner you start, the sooner you'll have thousands of subscribers!