Creating a Nation of Coffee Drinkers: Starbucks [CASE STUDY]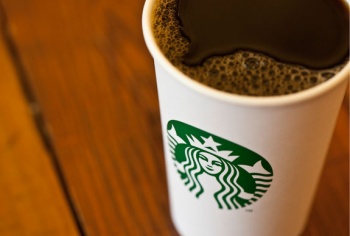 Sometimes an idea is too new, and the world just isn't ready for it yet.
But other times, the right idea at the right time can cause an industry to explode.
Well, it doesn't explode overnight, exactly, but every new company trying out a new idea has the potential to be absolutely astounding.
Pinterest. Twitter. WordPress. Starbucks.
What all of these companies have in common was that they created new markets for themselves by giving customers the opportunity to do or have what they already loved in a new or better way.
Pinterest gave people a forum to share socially through pictures alone.
Twitter let them communicate in quick snippets, and share information incredibly fast.
WordPress made blogging and sharing stories, information and pictures easy for the non-technical.
Today, we're going to look at how Starbucks created a market for an old product in a very new way…

The Way Things Were: Coffee on the Radar?
Sure, coffee shops existed back in the sixties, but they weren't huge… not really a "thing."
They were frequented by university students, tortured artists, snobs and Europeans.
Most people just had their coffee at home in the morning, and maybe again after dinner. Lattes, Mochas and Cappuccinos were basically unheard of; coffee was just a grocery staple.
Anything more was… unnecessary.
That being said, people did enjoy a good coffee, and Seattle's Peet's brand was one of the first to treat coffee like wine, roasting and selling their own beans for people could buy and brew at home.
But they didn't sell by the cup, because they didn't believe people would be willing, able, or interested in changing their habits.
The owners of this chain had a deep respect for their coffee, which they loved sharing with their customers, but didn't ever consider the middle ground between people who were satisfied with grocery store coffee and people for whom coffee was a passion.
Man and Bean: One Business Trip Inspired an Empire
The founders of Starbucks were pretty happy with the way things were.
They loved coffee.
They bought it (first from Peet's, and then roasting their own), packaged it, sold it, and educated people about how to taste different flavors, and make a perfect cup.
They even started brewing coffee on-site for customers to buy when they came in. They opened a second location, and then another in their native Seattle.
They caught the attention of a New York salesman named Howard Shultz, who saw far greater potential for the brand than the current owners, and basically bullied them into hiring him as their marketing manager.
After learning the ropes, he was sent to Milan for a trade show, where he noticed something very, very interesting.
Milan was full of espresso bars; wonderful hubs of community life, where highly skilled baristas made beautiful beverages while chatting with clients that they knew by name.
Milan had thousands of espresso bars.
Shultz knew that Seattle, and then the rest of the North America, could have them too.
He convinced the owners to let him try an Italian-style espresso bar in one of the Seattle stores, and on opening day it did more business than any other two Starbucks locations. People lined up out the door for an espresso-based beverage.
Shultz knew he'd found the winning formula: high quality coffee, theatrical preparation, and a homey, community feeling.
Americans were getting to experience "fancy" coffee for the first time, at an affordable rate.
And they loved it.
Starbucks on Every Corner: Obviously, Something was Working!
Starbucks has become ubiquitous; with over 16,000 locations in 55 countries, it's hard to meet a person who hasn't had a Starbucks coffee at some point. And some people go so far as to get themselves addicted.
They're in bookstores, airports and on almost every street corner.
The local Starbucks is a gathering place, a time out from your day, or a place to work.
They've expanded their product line, offering cold drinks (by the way, speaking from experience, the baristas hate you when you order Frappucinos), snacks and cakes, and even instant coffee in addition to their still strong whole-bean business.
Starbucks isn't the only coffee shop on the market, either – there are other's that are almost as famous, and every city has its own small chain or two, competing with the independent shops.
It's fair to say, though, that Starbucks really started it all. They made North Americans aware that a cup of coffee (or latte) could be the high point of your day, instead of just the bookends.
A Decaf, Half-Fat Mocha with Whipped Cream: We Roll Our Eyes, But All Know What It Means!
People are people, no matter where you go.
This isn't to say that what works in Germany will necessarily work in Brazil, but by and large, if everyone in a certain area loves something, there's a reason why.
Figure out what it is about that thing a new market group absolutely loves – history, community, values, etc. – and think about how it can be applied to what you do.
Shultz saw how the local espresso bar was a hub of Italian community life, and worked the concept into something that Americans could first appreciate, and then love. The details are different, but the concept is essentially the same: people like spending time together, sharing food and drink.
In the United States, when Starbucks first opened, coffee and espresso where not generally the drinks people shared good times over in public. The quality and "treat" aspect just wasn't there.
So they provided it.
It was the coming together of Shultz's love of coffee, belief in his product, and realization that American consumers would respond to what he was doing.
Taking a product that people already enjoyed and repackaging it in a way that was easy for people to adopt (a few bucks and a paper cup!) turned coffee drinkers into coffee fiends, and the ambivalent into happy customers.
The rare had become ubiquitous – we may roll our eyes when someone orders a decaf, half-fat mocha with whipped cream, but we all know what it means!
Brewing at Home: Bringing the Starbucks Magic to Your Own Business
Could you learn something from Starbucks?
The answer is probably yes, and more than you might think!
Like Starbucks, you sell something that you believe in, and you want to get more people interested and buying it.
Like Starbucks, you have the whole world to explore in search of ways that you can do it.
And like Starbucks, you can try something out before you commit to turning your business upside down.
So how do you create a whole new market?
Figure out what you want to create (or grow) the market for.
Identify who you're selling to now.
List people who could potentially make use of your product or service.
Quietly make the new product or service available. Promote it through your networks, and maybe a little bit on your website. Make it inexpensive or free to get more people trying it out.
Get feedback from as many people as possible.
Evaluate success, and invest more resources into is as necessary.
(By the way, in case this sounds familiar, a lot of the steps are the same as the ones that Danny used to launch his Write Like Freddy blog writing training program!)
There, was that so hard?
You shouldn't ever completely abandon your core competence, but trying something new, and maybe even breaking into a new market, can be done cheaply and easily if you really believe in it, and lead your new customers to the idea, one small step at a time.
Let us know in the comments if you enjoyed this Starbucks case study and what you took away from it.