Your Price Strategy Is Your Command (How to Raise Prices)
Jason Fonceca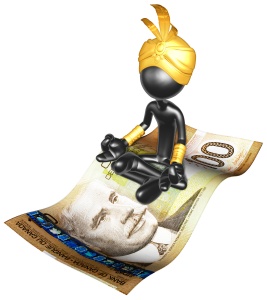 "Yo, dude– look at those gas prices!"
"I remember when X cost Y."
"Oh noes! Inflation's ruining everything."
Sometimes it seems like prices everywhere are going up, but are yours?
Chances are they should be.
Why?
Because… it's Four Questions of Marketing Month here at Mirasee: 4 questions, 4 weeks, 4 jumps in your profit, and I, Jason "J-Ryze" Fonceca, am gonna shed some light on #1 — How To Raise Prices —
And also because…
What you charge is what you're worth.
Do you have trouble finding a price strategy that works for you?
A lot of people do.
Do you know what you're really worth? Do you realize how flexible price really is?
Most people don't.
Most people see a limited 'price-box', and that's cool. There kind-of-is an established 'price-box', but it's usually way bigger than people think.
Let me give you a little perspective, using handbags:
Louis Vuitton charges an average of $1000.00 – $2000.00 for a bag. – (This is the top of the box – high-end.)
Walmart charges $20.00 – $30.00 for a bag. (This is the bottom of the box – low-end.)
From 20 bucks to 2000 bucks, that's a pretty big box.
(Note: game-changers can push the boundaries of this already sizable box, much like Starbucks did with the "coffee price box", but that's another post.)
The bags perform the same function and have similar size and shape.
Louis Vuitton does invest a lot more in the materials and creation of their bags, but the actual physical value of the items is not thousands of dollars difference.
That's because price comes mainly from perception, not physical value.
People's perceptions and understanding of the values are different.
When people buy a Louis Vuitton bag they have a deep understanding that they're buying a lifestyle, a dream; status & prestige.
Did these people just randomly get that perception, or did LV make choices about exclusivity, pricing, and more to position themselves as a Prestigious Fashion Brand?
People cherish their LV bags, but do they do the same with a Walmart bag?
Each company positioned themselves a certain way by creating an experience, a story, and a perception that allowed them to charge what they wanted.
You can too.
Yep, it's time to admit that you can charge more than you are.
You just can. It has nothing to do with how many people are buying from you. It has little to do with your competitors.
This really isn't difficult. It might seem tricky because it's new, but like anything new, it gets easier as you apply yourself.
Louis V and Walmart both started with a leader and a dream. Nobody swooped down from above and told them what was acceptable to charge, they decided it.
They experimented.
Starbucks did the same with coffee, Apple the same thing with computers.
Megan Dougherty talks more about positioning on Tuesday's post. and Wednesday's post.
You can charge more for your offering, but no one's going to magically do it for you.
And besides… it's easy and I'll tell you how.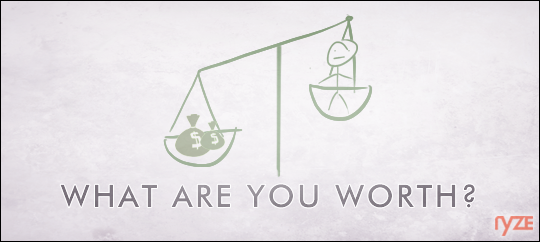 Be more awesome & charge more dollars.
Okay, so…
I know you've put tons of effort into your offer, and we can all admit it's good, but wait… could you make it better?
It's a good question to ask yourself, 'cause if you can amp up the value contained in your offer, you can confidently charge more.
How easy is it for you to add more value?
Well it turns out, first you need to know what 'value' is.
I recently watched a video from Tommy Walker where he calls out people who talk about 'value', because value is a vague cliche, and he's right.
I'm not gonna get into here, but hopefully you know what's value for you, your industry, and and your customers, and if not, you need to find your ONE person.
I will give you a few examples to think about:
Could you add a certificate of authenticity?
Could you pacakge and present it differently?
Could you get a big name endorsement?
Could you inject more personality than most people?
Could you direct it to an audience that would value it more?
You can leverage all kinds of things joint ventures, bonuses, training, and more, but I'm not gonna drill down to all these techniques here.
Also, sometimes you don't even need to 'be more awesome', you just need to put a new price, a new story, or a new perspective on something you've been de-valuing and downplaying.
I'll give you a personal example.
I'd been coaching people for free for years, and they loved me for it and ate it up. Little did I realize that my wisdom was "really valuable", and all it needed was a price strategy and a story.
And hey, if what you offer already exceeds the expectations of most of your industry, people may actually feel better and be happier if you charge them more.
Note: There are some ethical issues that crop up sometimes with these discussions — I say as long as you're at peace with what you're doing, go for it At some summer concerts, bottles of water are sold at $8, and people paid it. Was it win-win? Ethical? Well-intentioned?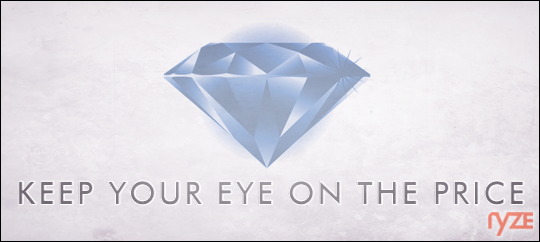 Raise your prices or bury your business?
I'm giving you a small warning, because I want you to raise your prices well.
With all this talk of 'expanding price-boxes' and 'adding value' you might be tempted to spend a lot of extra time and money and resources to improve the value of your offer.
And you can, but make sure that the value you're adding doesn't raise your costs in a way that's gonna 'cause you trouble.
Like, yes, it'd be awesome to include actual solid gold statues and prizes with your product or service, but there's a high chance that it'd eat all your profits and bring your business to it's knees.
Raising costs too much is totally not what we're going for.
Raise prices, not costs.
Sometimes there are hidden time costs and opportunity costs, so that you think you're adding value, but really you're killing your profits.
All I'm saying is, pay attention with your experiments.
Split-test if it seems appropriate and focus on increasing your value with a price strategy that lets you increase your prices without massively raising your costs.
Comprendé?
I want you to be richer.
I'm not kidding.
I want ballin' friends. I want the people around me doing well, and everything I've shared here is meant to be rock-solid, reliable business wisdom, told in a way you can understand and apply.
And speaking of applying…
Mirasee has a fantastic, focused, active community who shows the net a thing or two.
So, I expect you to rock it.
I expect you to take steps to increase your prices in win-win ways that help everyone.
And you can start by letting me know in the comments any ideas you have on doing that. Actually, I want you all to write down your main offer or sell, and then write down 3 things you could do to help you raise your prices.
And if you don't have any ideas, ask us. I'm sure myself, Danny, Peter, Megan or the community can point you in the right direction.