Project ABC: Self-Created Road Blocks on the Road to Success
Carolynne Melnyk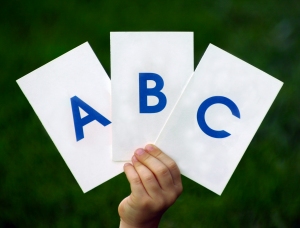 Meet Carolynne Melnyk, our newest project ABC contributor. Carolynne's going to give a back story on her journey to building an online business, and then we'll get into how we create our own road blocks on the road to success, and how you can overcome your own procrastination roadblocks 🙂
10 years ago, most of my friends thought I had it all.  I was a teacher, mentor, counselor, adviser, coordinator and vice-principal. I lived, worked and wandered around the world.  I had great paying jobs with lots of holidays in exotic places.
But on the inside, I was miserable and very unhappy.  So in 2004, I traded it all in for a backpack and flight to Peru.
Finding Joy in Peru
I have always been known for following my intuition.  But this time, family and friends thought I had lost it.
They kept asking me what I was going to do.
My answer, "I don't know."

In Peru, I explored various things during the first year.  At that time, I was fortunate to meet a very special mentor.  He walked beside me on a quest that uncovered the essence of the truth that I was seeking.  In the second year, I started a company leading spiritual tours.  The 5 years I spent in Peru were a time of great awakening for me.
Then, just to keep everyone around me wondering, in 2009 I gave up my tour company and returned to Canada.  I know that my brother was taking bets on how long I would stay. All I can say is "I am still here!"  (I think the bets are still on, only they've been revised a bit).
My Company, Living Life In Joy, Is Born
For a while, I taught English to New Canadians, but quickly remembered why I  left the field of education.
"I began looking around for something new. I wanted to share what I had discovered about living every day in joy. "

Tweet Me
 Thus, my company Living Life In Joy was created.
My basic concept was to build a foundation of interconnected links that would guide people to find inner solutions to outer situations. And all of the solutions would lead to living a life of joy.
Joining the Audience Business Masterclass
I was ready – more than ready – to get my business started. I had my name, and the vision, but I was clueless as to how to start.  By chance, synchronicity, or whatever, I discovered Danny Iny at Firepole Marketing.  As the saying goes, the rest is history!
Today, I am half way through the ABM course and gaining in confidence with each step of the way. However, this this wasn't the case at the beginning.
One Step, Two Steps – Stop!
After making the decision to join the Audience Business Masterclass, I was fired up and full of ideas, creativity, and passion.
Then, I received Lesson 1.  And all of a sudden, strange things began happening.
I started drinking tea at a new record, even for me.  I suddenly developed a keen interest in reading a range of blogs and books that wouldn't previously have caught my attention.
My mid-day walk started becoming a hike.  I visited my cousin so often, that she started asking if I was OK.  Suddenly, I began taking a whole new interest in housecleaning.  I like a clean house but, housecleaning is NOT one of my passions. Why now?
Discovering My Own Self-Created Road Block
For a week, I didn't realized that I had developed these out-of-character behaviors.  It was the excessive housework that finally woke me up.  Cleaning my small house so thoroughly and regularly was a sure sign something was amiss.  One morning, I stopped right in the middle of vacuuming and sat down bewildered.  I was vacuuming again!
Shortly after that the answer and the solution came to me.
As I sat on the sofa with my fourth cup of tea for the morning, I came to the conclusion that I had a severe case of procrastination.  I was doing everything that popped into my mind to keep myself from sitting down and tackling what was required for next ABM lesson.
There are many names for the same thing – avoidance, hesitancy, distractions, and evasion.  They all basically mean the same thing: something that distracts your attention and keeps you from doing that which needs to be done.
Wow! This was an eye opener. I had not experienced such a serious case of procrastination for many years.  But based on those previous experiences, and years of self study, I knew that there was something deeper within myself that was causing this behavior.
Getting to the Root of the Problem
Underneath most of our evasion tactics is some form of fear.  It did not take me long to discover the fear that was driving this behavior.  It was a fear I thought I had released, but obviously hadn't.  It was my old fear of not being good enough.
I've since discovered that a lot of entrepreneurs experience this same fear, even though they may not experience it in other areas of their life. For example, I had little fear when I took off to a village in Nigeria as a volunteer teacher for two years.  Yet now, I was afraid of not being good enough at something that I do rather well – writing and learning.  Unconscious fear is an interesting thing!
The Deeper Problem with Many Faces
When you start start something new, or even something different, there are many reasons that fear arises in the form of procrastination and distractions.  If you look closely enough, you will often realize that it is not just one fear but a combination of them.  Some of the most common fears are:
Fear of Failure
For many of us (including me), this fear hides below the surface. Even if we have confidence in what we are planning to create, moments of doubts and fear sometimes surface. For me, this fear surfaced when I took a good look at the technology that would be required to build my business.
My underlying fear was that I would somehow fail to technically build a blog. However, I moved beyond the fear and I surprised myself!
For others, this underlying fear may be due to past failures or, as with me, imagined fear of failure.  Once you realized that it is only an imagined fear, and that it's very unlikely to actually come true, it's easy to overcome this form of procrastination.
Fear of Rejection 
Starting a blog or small business might cause you to fear rejection.  Fear of rejection often carries a lot of "what if" statements. "What if" people don't like my blog? Or, "what if" no one reads my blog?
Fear of rejection is a projection into the future.  The key to overcoming this fear is to remember that no one has control of what will happen in the future, and worrying that about it is a misuse of energy.
Fear of Not Being Good Enough
"The fear of not being good enough has driven me to do many things in my life."

Tweet Me
  If I was told I couldn't do something, my reaction would be "Watch me."
This attitude had both positive and negative consequences, but always great life lessons.  So, when I saw it surfacing again as a barrier to continuing with my audience business, I knew how to deal with it.  Fear of not begin good enough can be a great motivator or a paralyser.  The good news is you can get beyond it.
Fear of Success
Everyone thinks they want success, but underneath they might be afraid of it. When you think of success, do you think of all the things you will have to give up?  Things like family time, flexibility, and freedom?
Some people are afraid of the wealth that is associated with success.  They fear dealing with large amounts of money.  Fear of success of complicated and often has many layers.  The first step for dealing with it, is to recognize it.
Fear of What Other People Might Think
As you can tell from my intro to this blog, this is not one of my fears.  However, peer and societal pressures are huge, and they affect a lot of entrepreneurs.  You are constantly bombarded with messages about what is and what isn't accepted in society.  Society is the mirror of how you are doing and as a result, you are constantly checking the signs around you to gage how you are doing.
When you are starting a new venture, it is really important to surround yourself with a mirror that cheers you on.  This can be a group of friends and family, or an online community. This group will keep your focused on success rather the projection of others.
Overcome Your Fears by Acknowledging Their Existence
Now that we've talked about some of the more common fears, let's talk about how recognizing these fears as the real motivators behind your procrastination is the first step towards overcoming this behavior.
The good news is that you do not need to identify the specific fear. You don't have or try to get rid of it, or do anything about it. The only thing you must do is acknowledge that it is exists.
Once you realize that it is your unconscious fear that doesn't want you to succeed, there are some simple and easy steps you can take to go beyond them.
Moving Beyond the Fear
The first thing to do is to move beyond the fear.  Here are 3 steps to acknowledge the fear and let it go.
Step 1: Take some time to feel the discomfort that this fear creates in your body. This type of fear is really just a thought, but it does create a very noticeable feeling in your body.  Once you recognize the feeling, you can let it go.
Don't try to push it away.  Don't try to analyse it. Don't try to find out where it came from.  Do nothing but feel it in your body.  If you don't engage with it, it will go away.  Engaging it makes it stronger. You want to weaken it. 
Step 2: Now take a few deep breaths.  This brings you back into the present moment.  With each breath in, say to yourself, "I am greater than my fears."  If you know what your fear is, you can be more specific. In this case you would say, "I am greater than my fear of success." Keep doing this until you feel a change in your body.  Often it is like letting go of tension.  You will feel a change!
Step 3: After you feel the shift in your body, you are ready to start a task.  Choose a task that you know you can easily accomplish.  This will get the ball rolling.  Once you have taken the first step, tackle another step.  It is all one step at a time.
Once you get the hang of this short practise it only takes a few moments to get beyond the fear and ready to move on.  You might have to use this practise many times in one day, but before long you will be using it less and less.
More Ways to Move Into Success

In addition to the three steps we just went through, there are several practical ways to overcome your procrastination road blocks.
SHUT OFF your phone.  I am very good at this.  We created voice mail for a reason. 
Put a DO NOT DISTURB sign on your door. 
Give your friends and family your work times and ask them not call at these times.  I am sure if they knew the reason you were asking this, they will be glad to help you. Mine are!
Find a different place to work for a while.  A change of scenery helps.  I have a coffee shop I like to go to. 
Keep a list of tasks along with a due date.  This one really helps me stay focused. Sometimes I don't meet the due date, but I don't beat myself up over it.  I just move the date up a little. 
Limit your time on social media and doing research.  When completing the ABM course, it is sometimes very difficult not get carried away with research.  Just watch to see if you are straying from the task. (I know this one only too well!)
Instead of saying, "I have to," say, "I CHOOSE TO".  By saying, "I choose to," you are letting your field of consciousness know you want to do this.  In contrast, saying, "I have to" creates an obligation, but not necessarily a desire.  A shift in focus is often all you need to move the energy in your favor.
Nipping Those Road Blocks in the Bud
Everyone has moments when their subconscious says, "Hey, I don't want to do this.  How about we go for a walk instead?"
This still happens to me occasionally.  When it does, I realise my subconscious self wants to avoid something.  When this happens, I stop! I feel what it is.  I take some deep breaths and tell myself I am greater than these feelings.
I sit for a couple of minutes and feel the new energy, then get back to work.   You can either listen to that voice inside your mind or get behind the reason for the evasive action and move on.  You always have a choice.
Getting My ABM Business Back on Track
After I realized that all my newly-discovered tea-drinking, house-cleaning, taking long-walks habits were coming from my own subconscious, I was able to get past them by making wise choices, and focusing on taking one step at a time.
Now just because I'm getting better at recognizing these road blocks as they happen, doesn't mean that my business has been smooth sailing. There have been challenges along the way. The positioning matrix in lesson 3, which is where you take a good look at your competitors and try to figure out where you fit in, was particularly challenging. It only took me 4 weeks of working, and re-working, and re-working again before I got it right. (Thanks, Sid, for your patience!)
The other challenge I faced was getting my landing page up.  There were a couple times when my usually infinite patience was tested.  I wrote an e-book, which may have been overly ambitious for the first opt-in, but nevertheless it is what I felt I had to offer.  In getting it ready I had one friend edit it and another design the cover.
I have only one word for it – slow!  My need to get moving and get it on my site was halted temporarily.
But, these challenges are all part of the journey.  Although I keep my eye on the end result, I relish "in joy" every step I take on the path toward making it happen.  For me, life is a grand journey of experiences to be lived in joy.
I would love to hear from you. How do you deal with procrastination, distractions, and other evasive actions?  Or, if you're dealing with one now, try one of the actions I've described here and tell me about it in the comments!