Got Obstacles? Lucky You! Success is Around the Corner
Jerome Stone
There are no obstacles on the path, the obstacles are the path. – Zen quote
Recently I was talking with Audra Casino, our podcaster/AV-master extraordinaire here at Mirasee.
I remarked how I've come to learn that all of the struggles, challenges, and apparent obstacles I've encountered on my path to success (still very much in process) have actually been part of the path… not obstructions to it.

It hasn't been an easy lesson, but it's been an incredibly valuable one.
And while I'm nowhere near attaining even a modicum of the success that I aspire towards, the reminder that obstacles on the path are the "stuff" of success helps me on a daily basis.
Discouragement: The First Hurdle
If you find a path with no obstacles, it probably doesn't lead anywhere. – Frank A. Clark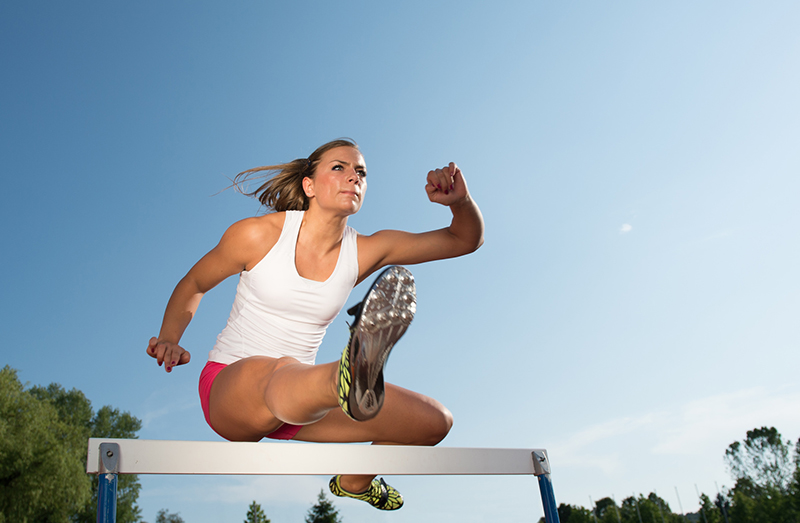 For most of us, when we're starting on the path of entrepreneurship, or even if we've been there for a while, the obstacles we encounter can be discouraging and disheartening.
And for many of us, we use them as props to support our own belief that while others may succeed, our own success can't happen for whatever reason we choose.
While the appearance of obstacles on the path may seem to be a sign that we're not on the right course, there are those who will tell us differently.
Like the quotes I've used throughout this post, there are many extraordinary individuals; CEOs, spiritual leaders, politicians, artists, athletes, (and parents!) who will tell you that it was only by learning to take their obstacles onto the path that they found their true greatness.
Relying on Obstacles as a Reason to Not Proceed
I was always taught to let the obstacles be your guide because they lead you to places that you wouldn't have gone on your own. Instead of going through a rock, you go around it, creating a path. – Sante D'Orazio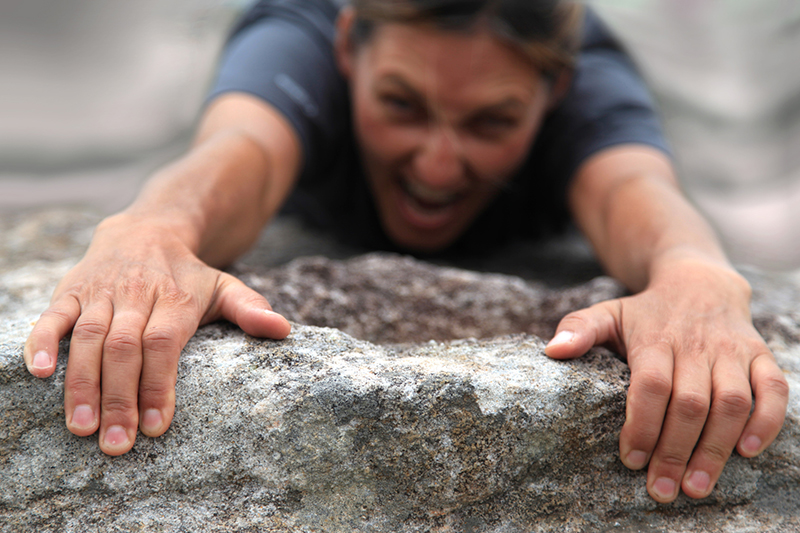 Oh I know.
Believe me I know; it's a lot easier to say, "Well, those people had the strength, fortitude, good luck, perseverance… whatever."
It's easy to look at others people's success and believe that they had some magic "something" propelling them towards success.
I've used this kind of excuse. And… I still do! But now I know that doing so is just another way of not doing anything to make things better.
Think about this for a minute.
It's a hell of a lot easier to look at the present circumstances and factors in your life that limit and prevent you from attaining your vision. And it's also easier using them to support for your excuses to not to enter into action and simply allowing your dreams to die.
After all, excuses are familiar. You know them, and they're easily accessible when you need something to reassure you that you've "done everything that you can" to succeed, but somehow it hasn't worked out.
Actually, there's very little effort involved in relying on your obstacles not to do something, isn't there?
Everything that you need is there at your fingertips. You build a huge edifice, and hang a banner on it saying, "100 obstacles to my success."
And you know what, you're right! They are obstacles. And, allowed to remain as such, they really are barriers to your success.
It's a lot harder to get up in the morning when you've been up late the night before working towards another deadline that hasn't brought you success.
It's hard to affirm that what you're doing makes sense when it hasn't made you a damn dime.
It's almost insane to keep shooting for the goal when every one of your shots goes wide, or misses it by a mile.
And it's very easy to base your beliefs on what you've tried in the past that hasn't worked, rather than face the painful unknown of something new and the possibility – even probability – that it won't work out as you'd planned.
Success IS in the Stars!
I have learned that success is to be measured not so much by the position that one has reached in life as by the obstacles which he has had to overcome while trying to succeed. – Booker T. Washington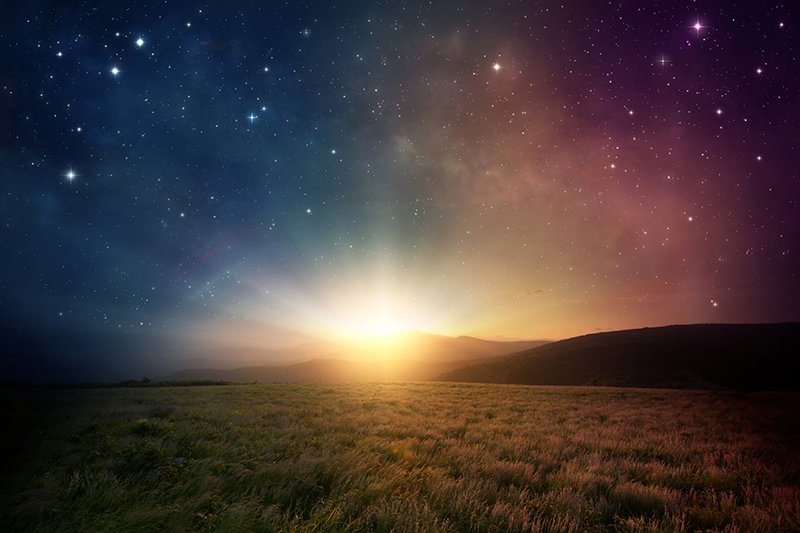 If there's any one thing that working with Danny Iny and at Mirasee has taught me, it's this: Given a method and following that method to fruition (regardless of how many time I stumble), I will be successful.
If anything, the "magic" of these techniques and courses is that they give you that "something" others who are successful used in order the find success.
These courses, techniques, and content – in and of themselves – aren't that special.
[tweet_box design="default"]What is special is the secret ingredient… you![/tweet_box]
It's your vision, your imagination that makes these methods work.
It's your willingness to really commit to them, and to take them to their full fruition that proves their usefulness and efficacy.
Danny and all of the other students at Mirasee have already test-driven these methods. Danny has shared his successes, and failures, as an example to highlight the fact that obstacles are part of the path to success.
Build on the Success of Others
But it's not just Danny. Scour the internet and you'll find hundreds, even thousands of quotes by those who have succeeded in all manner of endeavors.
Many of them, if they're honest, will share not only their success stories, but the painful stories of their failures as well.
Anyone who's honest (except for the very few who've had immaculate good fortune) will tell you that success didn't come easily. And the one common character in all of these stories is that most important character: Obstacle.
The eminent mythologist and storyteller Joseph Campbell used to revel in the stories of the Hero's Journey. And he used to come alive, animated, when he'd relate the hero or heroine's journey into the underworld, into the heart of darkness.
Because it was there, in the damp and dark stillness of despair and hopelessness, that the light of victory was most prominent.
It was only through traveling the path and journey of one's own story that the heroine emerged from the darkness able to regain her power.
It was only after traversing and overcoming great obstacles that the hero was able to return home to declare his rightful kingdom.
[tweet_box design="default"]Seize the obstacle.[/tweet_box]
Look it straight in the eye. Get to know it, its qualities, and its voice. It's there for a reason. It's there to remind you of your greatness.
One point here before we end; there are obviously some obstacles in life that are so overwhelming, so absolutely debilitating, that surmounting even their lesser summits can be daunting and nearly impossible.
As an RN for more than 30 years, I've seen people devastated by immense tragedy, the likes of which I can hardly imagine being able to bear. I'm not talking about these kinds of obstacles; if that's what you're facing, then your journey is a far different tale and one beyond the edges of this page.
But for the rest of us, there really is no reason, no obstacle, for not going for it.
What obstacles are you facing? What obstacles have you overcome? Share you story with us in the comments!