Terrified, Funny, Suck-Loving Humans and a Heartfelt Goodbye
Megan Dougherty
About 6 years ago, I answered a Craigslist ad to become a marketer's assistant.
In doing so, although I didn't know it at the time, I took the biggest, most audacious step of my life to date, and it meant more change, more personal growth, and more opportunity than I ever imagined.
And I'm about to take another one.
After many long and wonderful years working with Danny and the team at Mirasee, it's time for this little bird to leave the nest and see what's around the next bend in the road.
It's been a wild ride. And I'm so grateful to Danny, to the team, to the students I've worked with, and to you—the members of our community, for whom we do it all.
As cliché as a "business lessons learned" post feels for my goodbye missive, I want to share some things with all of you.
I have learned more lessons than I can count working at the company formerly known as Firepole. But there are some that stand out as the meaty, life-altering lessons that I take with me, not just on to my next job or project, but as a part of my everyday life.
So I'd like to share them with you, by way of goodbye.
Your Power is in Your Fear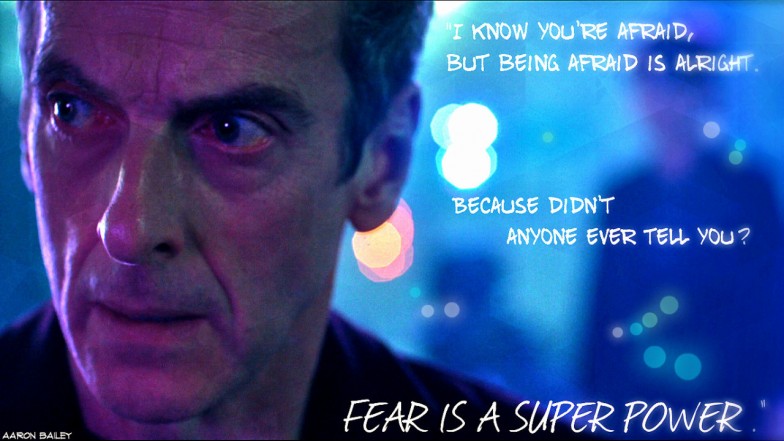 In a very real sense, I grew up at Firepole. Working here, I spent more time with the team than anyone else for the majority of my adult life, and, like I assume many young adults are when they take their first professional jobs, I spent a lot of that time being kind of afraid.
Let me set the stage a little.
In January of 2013, I was 25 and we just launched the Audience Business Masterclass for the first time. Suddenly, I was responsible for advising actual, for real grownups on how to build their actual for real businesses.
When I stopped to think about it (and happily there wasn't much time for that!) it was TERRIFYING. Who the hell was this business school dropout to give advice to people my parents age?
Later, when the company grew too big for Danny to manage everyone personally, I had a team for the first time. Now people's JOBS and how happy they were in them was my responsibility. I've read plenty about how the biggest signifier of liking your job or not was your boss—and all of a sudden (again), it seemed like—I was a boss. Cue the existential crisis.
But the thing is—I did it. And I did a good job.
Of all the things that I've done at Mirasee—giving business lessons and advice, and managing a team turned out to be the things I was really, really good at.
A lot of the other stuff, I kind of sucked at or had competency but not passion for.
And those things I wasn't so good at? Never sweated them, really. While I always wanted to perform well, I never felt the fear, the anxiousness about screwing up, the feeling like there was no WAY I was good enough or qualified enough to do it.
Looking back—it's because they weren't the things that really got my blood pumping. They weren't the things I attached my identity to. They weren't the things I ever really have a chance at succeeding hugely at—so who cared if I failed a bit? It didn't affect my sense of SELF.
Business advising and people managing however? This is the stuff that kept me up at night, that I agonized over, that I never ever really felt good enough to do.
Where the fear lived… there lived my greatest opportunities for success.
So what scares the bananas out of you? What do you feel like you're at the biggest risk of screwing up? What has the highest stakes for you, personally?
Do it. Do it again and again. And eventually, you'll—in the words of one of my mentors "step into your power." And no one will ever be able to take it away from you.
So that's the fear. Now let's talk about the obstacles.
Embrace the Suck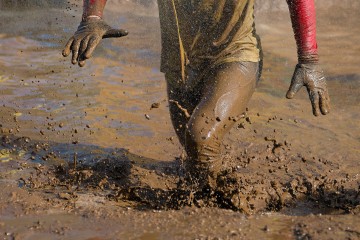 Helping to run a fast-growing company is not a cakewalk.
A company built on a launch model is not an easy place to work.
Reporting to a visionary entrepreneur has its downsides as well as its ups. (Much love, Danny!)
And sometimes it sucks.
Technology WILL fail. People WILL bail. Estimates WILL be wrong. Expectations WILL be high.
There's no way around it in our industry, and when it's late and there's NO time, things still have to get done—even if you want to crawl under a rock and cry.
(Crying is best done once daily, in the shower, to get it out of your system without leaving your eyes all red and puffy. #launchlessons)
Don't try to put a bright face on it. When it sucks it sucks. Lean into the suck. Embrace the suck.
"The suck is the price you pay to come out the other end smarter, stronger and better equipped to tackle the next obstacle."

Tweet Me
The suck is your friend. (Well… frenemy)
I think the term "the suck" is a military one. And there's a feeling, sometimes, of going into battle with all of your responsibilities. Your team, your audience, your partners, your industry—they all have tremendous positives and benefits—but sometimes you have to fight to get to the value.
It's easy to say, "Next time will be easier. It's all going to smooth out and become simpler, and less challenging."
I hate to break it to you, but it's not.
If you're a good learner—and as a reader of this blog, I have no doubt that you are—you won't run into the exact same problems in the exact same way. And if you do, you'll know how to handle them. But the ingenuity of the universe in constructing NEW challenges and obstacles is infinite.
The thing to remember is it never gets "easy." But the impossible slowly becomes the difficult, and the difficult becomes the simple, and the simple becomes habit.
What doesn't change are the humans.
Humans are Funny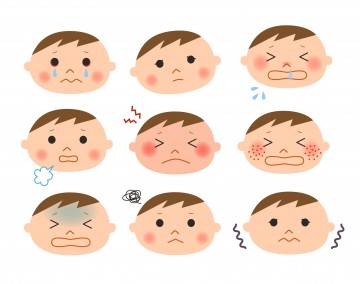 When you sell things (any things) to people (any people), you will piss off and disappoint some of them.
When you buy things (any things) from people (any people), some of them will piss you off and disappoint you.
When you work with other humans, you're going to get irritated with them. They frustrate you and let you down. And they will feel the same way about you.
That's the reality of humans engaging with other humans.
It may be that no man is an island, but no man is an open book either, and you'll never know what it's really like to experience something from someone else's perspective.
You might, one day, stay up until 3 in the morning finishing something for your customers and wake up exhausted and bleary-eyed at 7am to find two dozen emails telling you how terrible you are.
You'll explain your position on something, only to learn, in excruciating detail, how "real professionals" would NEVER think anything of the sort.
You will painstakingly craft and communicate your terms of service, and people will ignore absolutely everything and then go utterly ballistic when you enforce them.
Humans are funny.
Humans aren't, by and large, malicious or mean or selfish. They're just other people living their own experience, and it intersects yours in a challenging way.
One of the worst things you can do is set yourself up as adversarial to your customers or your team or the management. It's a false dichotomy in almost every situation, and all it does is make it harder to work together.
As a method, us vs them has helped approximately no one in recorded history, and in cases where it seems to have, no one can tell me that a more collaborative approach wouldn't have worked better.
Humans are funny. I like this phrase because it does a couple of things:
It reminds me that the person or people I'm dealing with aren't a monolithic creature hell-bent on ruining my morning. They're just folks, just like me.
It reminds me that, at the end of the day, no one is losing a leg. Yes, there are some big, difficult feelings right now, but it's all going to be okay, one way or another. And really, isn't it funny to get so worked up about it?
Now, this isn't to say that I float through each day, a paragon of calm and benign goodwill. Hardly. But it often helps me keep things in perspective.
Don't beat yourself up when you say something wrong or make a big mistake. You're a funny human who did a human thing, and so is the person who noticed, or who you disappointed. Or the one who disappointed you.
Being compassionate to yourself, as well as to your team, company and partners is how you can keep going when it's hard or painful or boring or annoying.
At the end of the day, you're not what you do, or who likes you, or who you spend your time with, or what you accomplish.
You are the sum total of everything all rolled up into a ball of wibbly-wobbly human stuff.
"And it's by our impact on the people around us by which we are remembered."

Tweet Me
And so many people here have impacted me so hugely, I couldn't be more grateful.
So What's Next?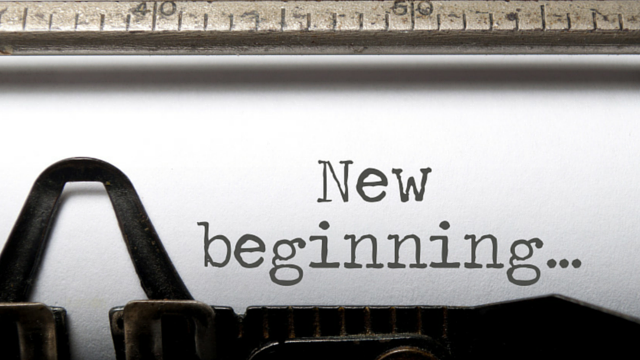 Well, if you've followed the blog for a couple of years, you might remember how I used to have a side business called Paying for Life, where I talked about making and managing money for millennials.
I reactivated the project with a bit of a pivot. Now I'm going to focus strongly on side-hustles—micro-businesses that teach you important skills and earn you important (if not huge amounts of!) money.
And since it all starts with ideas—you can get 15 of them to start off with over on Payingforlife.com/ideas.
Whether you're interested in that or not, I'd love to stay in touch! Find me on LinkedIn, or meet me on Twitter!
I'm going to miss everyone.
Thank you, and goodbye for now.
Editor's note: Thank you Megan for everything you do and for being you. If you want to give Megan a little love, leave a comment below!