3 Landing Page Ideas That Can Fix Your Low Subscription Rates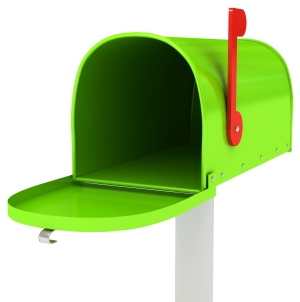 "I don't know how to get more subscribers. Can you take a look at my landing page and tell what to do?"
I find that question in my inbox almost every day.
And I really want to help.
But 90% of the time, I wish I had a post I could point people to because the issue is one of these three landing page optimization ideas that can improve things immesurable.
Many landing pages with even fairly good conversion rates suffer from the same issues – just less severely.
So, here's the post that I've meant to write for so long…
Where Will They Go?
Your visitors have no clue about why they should join your list.
And as long as they don't know that, they don't care about what you say.
So, make a big, bold promise in the headline.
Tell them what's the end result they can get if they opt in.
Don't try to be clever. It can work, but it's a big risk that usually doesn't pay off.
Instead, just plainly tell them what they can expect to achieve if they take action.
For example, PayingForLife.com (Mirasee's Megan Dougherty's site) makes a super-simple promise and gives it a clear timeline.
If you want that outcome, you're going to read on.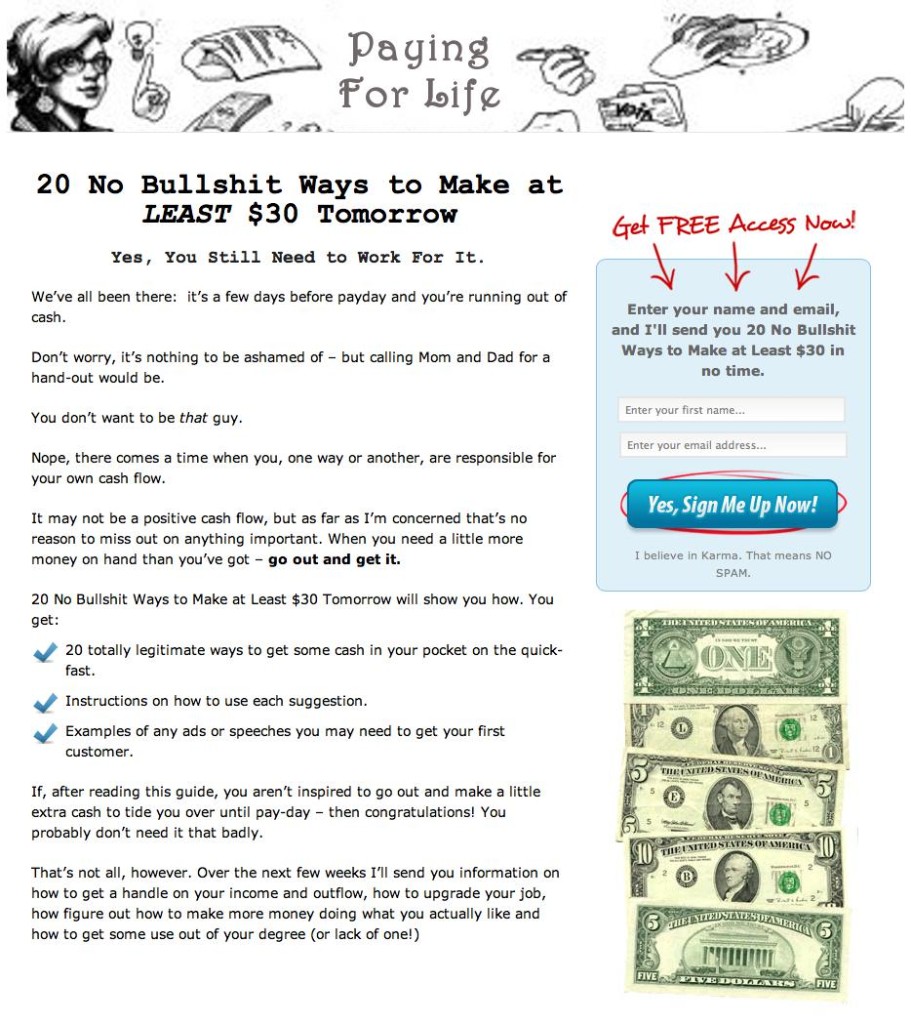 No visitor will ever say, "It was too easy to understand what I'm going to get."
At the same time, people who don't understand what they could get will simply leave your site.
So, help your visitors understand why they need to stick around and what they'll achieve by joining your list.
How Will They Get There?
You've made a big, bold promise in the headline.
That's good, but people don't believe it…unless you help them believe it.
Especially, if you're in any of the less-reputable markets, people are extremely skeptical of your claims.
You need to tell them how they're going to get the results. Otherwise, they can write it off as "marketing talk."
For example, Ian Brodie, a friend of mine and Danny's, spends several paragraphs explaining how his promise is possible.
The visitor won't be left questioning what's in store for them.
And even though the headline can make people feel skeptical (marketing is one industry filled with poor advice), the explanations are likely to take away the doubts.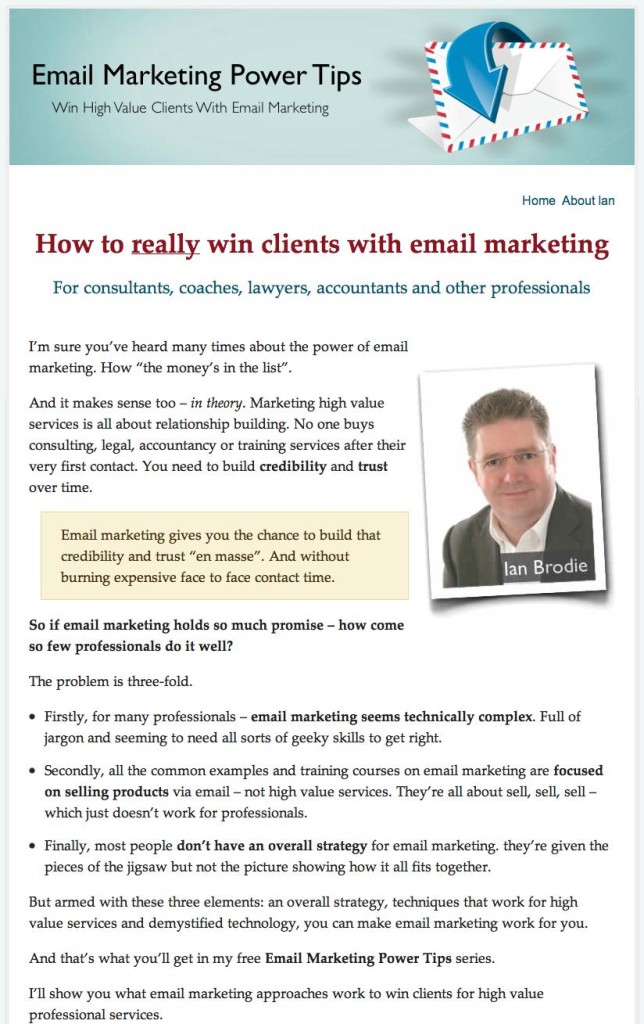 What Will Get Them There?
There's one more question people just need an answer to.
What's the format?
It might seem trivial, but think about it; if you don't know whether you're going to get an ebook or a 2-year email course, you're not too eager to share your email address.
This is the easiest thing to do. But also the easiest to forget.
For example, VeggieMealMaker.com offers an ebook titled "The Beginners Guide to Vegetarian Meal Planning," and they show a picture of the ebook. They also tell it has 35-pages.
You know what you'll get. No question about it.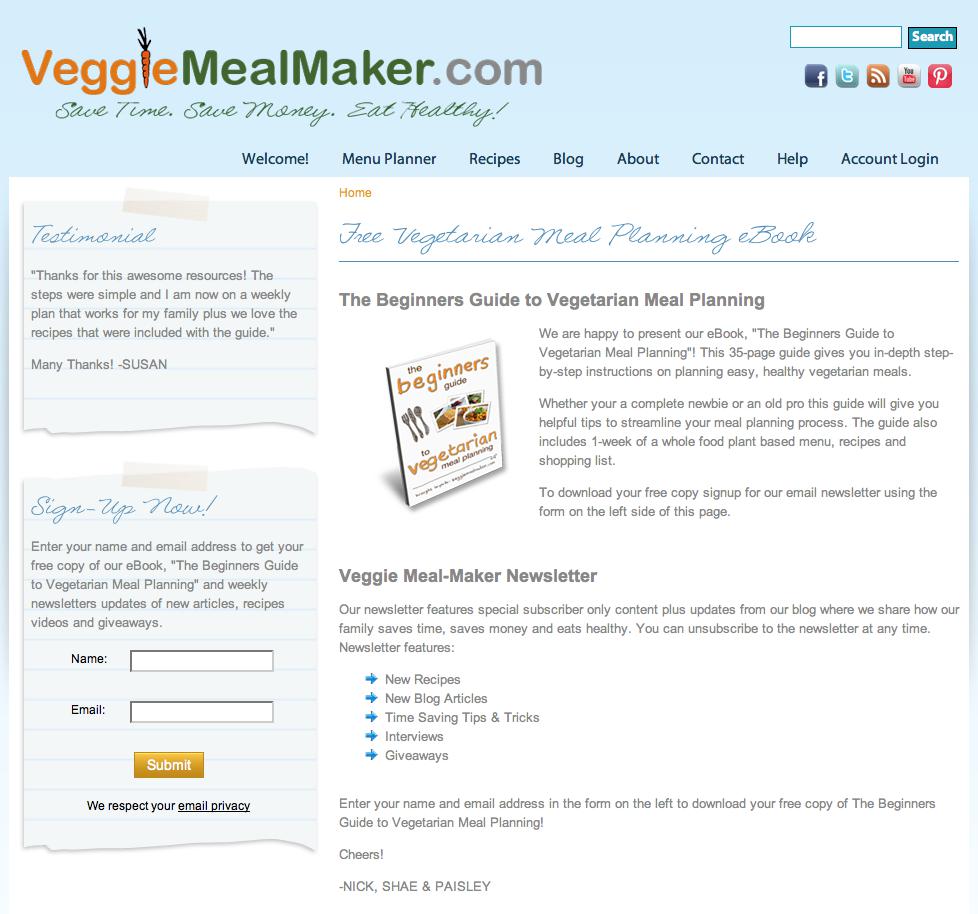 If you offer an ebook, show the cover image, say it's an ebook, mention the page-count, and tell people to "download" it.
After the Basics
As I said, these are just the three most common ideas that can fix low conversion rates on landing pages.
If your conversion rates are higher, these are unlikely to be serious problems for you.
But you can always improve your results.
If you want to learn how to systematically increase conversion rate and create high-impact A/B tests, register to the "Practical Conversion Optimization for Smart Businesses" webinar.
You'll also get a free instant bonus: the Landing Page Checklist ebook, which lists the 11 most important keys to high conversion rates.
You can even get your site or page optimized during the webinar (free), too.
Register for the free conversion optimization webinar
And if you have any questions or thoughts about conversion optimization and/or landing pages, leave a comment.