Want More Free Time? Schedule Every Minute of Your Day
Jessica Oman
Now that you've started your own business your time is finally yours. Or is it?
You unchained yourself from the corporate cubicle and said goodbye to the long commutes, scheduled break times, and clock watching. It's a wonderful feeling controlling your own schedule and doing whatever you choose each day.
But a lack of structure can also sink you right from the start.
So many new entrepreneurs look forward to the freedom and flexibility of not having a routine or schedule. The thought of enjoying a morning latte while sales pour in online, sleeping until 10 am, and going to the gym during off-peak times is compelling and tangible.
The logic is that once you have total control over what work you do and when you do it, you won't need a routine because you can prioritize each day however you want.
But more often than not, avoiding routine means you get very little accomplished. You want to be productive, but you're actually just busy.
The Flawed Logic
I fell victim to the downside of unscheduled life when I first started Renegade Planner, and I still trend towards the dark side from time to time.
Avoiding routine creates a vicious cycle: you end up feeling unproductive, which leads to self-imposed guilt, which leads to trying to work far longer than you physically can.
Tasks take longer, get pushed to the next day, or never get done at all. This weighs on your mind, and eventually increases the stress you thought you'd abandoned when you quit the 9-5.
As it turns out, the very absence of the routines and schedules you wanted to do away with creates the need for you to make more decisions than you need to, and that can stress you out.
What Works Better and Why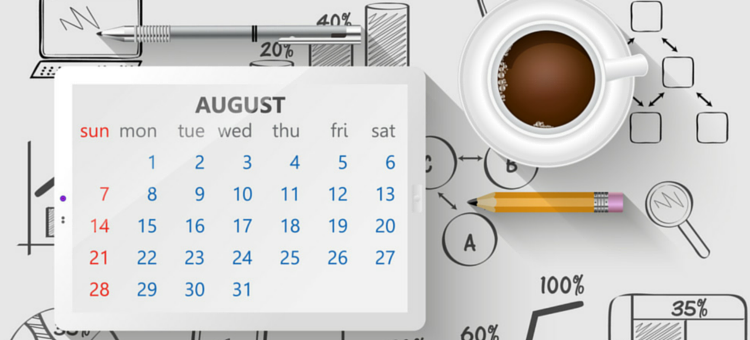 The most productive days I have in my business are days when I schedule every single activity I perform—during the time of day I know I am most productive.
For me, that's mornings. From 6:30 am to 11 am, I work almost constantly without a break (except to make coffee. That's just essential).
By 11 am, I take a few minutes to recharge. And yes, I schedule that too. That's usually when I go to the gym. After a shower and a light lunch, I more easily get back to my business tasks.
But I also know that by 3 pm, my focus naturally starts to decline. That's just how I'm wired. So I schedule easier, quicker tasks for the afternoon.
And I usually leave evenings open, because I usually can't concentrate at all on work (gotta cut myself some slack—I started work at 6:30 am!).
By syncing my Google calendar with my phone, I am reminded of every activity 10 minutes before I'm scheduled to start it. And that includes breaks. It's pretty nice to get a phone notification that reads "TAKE A BREAK" or "MAKE A SMOOTHIE!"
When I implement this discipline, my calendar looks absurdly full. But I also find I get ahead of my schedule pretty easily.
How to Implement Scheduling Without Losing Your Flexibility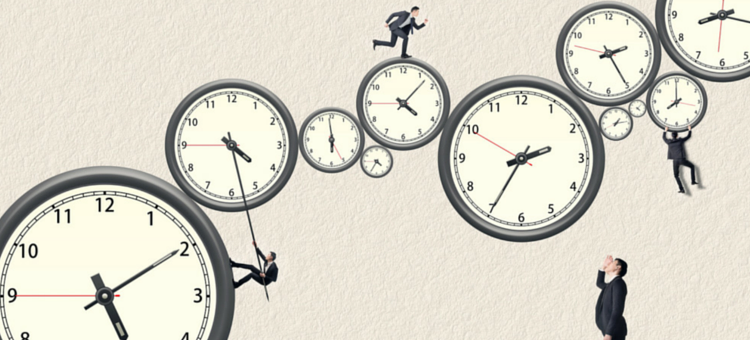 Before you try to schedule every minute of your day, you need some tools—and some ground rules.
First of all, think about the time of day when you are usually most productive. Are you a morning person, or do you get most of your work done in the evenings after the kids are asleep?
Be realistic, and work around your personal commitments too.
I only use two tools to schedule my day: Google Calendar and Calendly. The night before, I decide which are the most important tasks for my business and estimate how long it will take to complete each one.
Then I simply block off those time frames in my calendar, leaving 10–15 minutes between each task for a quick break. While I work, I keep phone notifications on so I don't lose track of time.
Calendly gives other people access to my calendar so they book their own meetings with me, taking away the requirement for me to decide when I want to meet with them. And just so it doesn't mess with my day-before scheduling mojo, I have Calendly set to require everyone book at least 24 hours in advance.
And that's it. Super easy.
If you really want to use a productivity tool, there are some options here. I haven't used these because for me, they aren't necessary. The goal is to simplify and make this as easy as possible so that it becomes habit.
A few other tips:
Schedule most activities during your super productive times, (your superman hours) and leave your less productive time frames open for whatever you want. This free time will feel like an incredible reward, and you won't feel guilty about it either, because you got so much done!
Give yourself room to change the schedule if you must; this is not set in stone. However, try not to push your top 3 priorities forward to the next day as this defeats the whole purpose of trying to be more productive. Make sure you always complete the tasks that will have the greatest impact on your business that day.
Eliminate anything that might distract you from your scheduled activities.
The New Bliss: A Schedule that Sets You Free
By running your day on a schedule that you set, you can enjoy both freedom and flexibility, because you have total control over the schedule that you create.
The time you spend not working is more enjoyable because you aren't thinking about work and chores and everything on the "to do" list—you did it already!
You'll find you get more of your list accomplished, and faster too, because you're subconsciously putting a little healthy pressure on yourself to complete a task before the next one pops up in your calendar.
You've almost "game-ified" the whole process of schedules and routines. You'll find yourself getting ahead of schedule often, leaving you more open, unscheduled time to do whatever you want with whomever you choose.
Scheduling every minute creates more free time. It seems so counter-intuitive, but it really works.
And with that you have more time in your day to focus on activities—whether business-related or personal—that you're passionate about pursuing.
You'll enjoy a more productive, lower-stress, and hopefully more prosperous entrepreneurial life.
What about you? What are your best tools and methods you've found for scheduling your day?