What is Digital Engagement? (Guide for 2023 + Examples)
Emjae Williams
As a business owner, you understand how important it is to stay connected to your customers and clients. Their happiness and satisfaction are what keep your business going and the best way to ensure this is by engaging with them.
Fortunately, the internet has made these types of interactions significantly easier. Whether through their reviews, how they engage with other customers online, the questions they ask, or by giving direct feedback to businesses, customers are making their voices heard.
This has led to an increase for digital engagement strategies in order for businesses to better interact with their customers. These strategic interactions prove valuable for enriching the customer's experience.
Before getting into how to use digital customer engagement to improve your business, let's explore what digital engagement is.
What is Digital Engagement?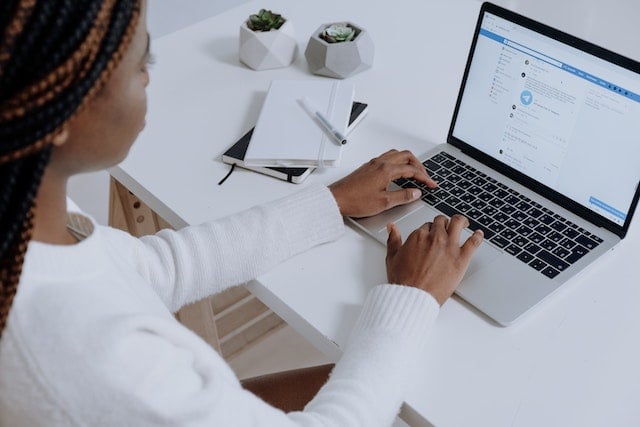 Digital engagement is all the ways in which customers use technology to interact with a business and how the business uses technology to interact with its customers. Think about the chat box on an e-commerce site that allows you to communicate with a bot or a customer service representative. That is a form of digital engagement.
But with the risk of getting negative or harsh feedback, why would any business be open to digital engagement? Let's consider some of the benefits.
It increases retention rates
Customers want to know that their input and experience matter to a business and that they are more than just a dollar sign. When businesses facilitate interaction with their customers and actually take their feedback into consideration, that customer is more likely to want to do business with them in the future.
It provides valuable insights
While the customer isn't always right, they are the lifeline of the business. In order to properly meet their needs, you have to know what they need and one of the best ways to do so is through digital engagement. Share surveys and get their input, look at how they interact with others in your community, and pay attention to the questions they ask or the issues they bring up.
It sets you apart from competitors
There can be 10 businesses offering the same thing to the same people but do you know who will be the preferred choice? The one that shows how much their customers mean to them. When you engage with existing customers, potential customers will have an idea of how their own experience with you might be. Seeing that you're quick to respond or that you provide solutions will make them want to do business with you. And there's also the added perk of having existing customers refer others because of how effective your digital engagement strategy is.
Examples of Digital Engagement
There are various ways to include digital engagement in your general marketing strategy. Here are 3 of the most commonly used digital formats and what makes them so effective.
Surveys
Surveys are perhaps the most widely used tool by businesses trying to understand their customers. This is an effective approach because of how easy it is to set up and how little effort is required on the part of the customer to complete. Surveys collect a wide range of information – what's working well, what needs improvement, what customers want to see more of from the business, or what issues they are currently facing.
The main limitation of surveys is that they are one-sided unless there is a system in place for follow-ups to be done by a representative within the company.
Chatbots
When chatbots were first introduced, many people were skeptical about incorporating them into business communication. As technology has advanced, chatbots are now used to ensure customers have easy access to frequently requested information. Chatbots are also used to filter out the needs of customers so they are paired with representatives who can best assist them. This almost instantaneous response time makes chatbots one of the most efficient forms of customer engagement.
The greatest limitation with chatbots is getting set up. Responses need to be programmed so businesses have to anticipate the needs of their customers in order to create a seamless flow. But even this is an advantage when done right because it shows just how well the business understands those they serve.
Live Chat
Live chat software differs from chatbots in that your customers are directly engaging with an agent or representative from your company. This is particularly effective as it usually provides customers with an immediate solution to their issue. Being able to speak directly to another person tends to encourage customers to reach out when needed rather than leave scathing reviews.
The downside to this approach is that it requires dedicated team members to focus on managing these conversations in order to reduce wait time. It is often paired with chatbots to keep the conversation flowing and to properly segment customers based on needs.
Communities or Forums
Another popular example of digital engagement is conversations that take place in forums or communities created by businesses. This is a more direct and intimate form of engagement than the other two examples because the customer is able to have more in-depth discussions with not only the business but other customers.
The main benefit here is the relationship that can be built through these interactions. Of course, it does come with drawbacks, one of which is the effort it takes to properly maintain a community. In some instances, companies will hire a Community Manager, someone who has experience in monitoring groups of people and who can keep the lines of communication clear and open.
How to Build a Digital Engagement Strategy: 6 Key Steps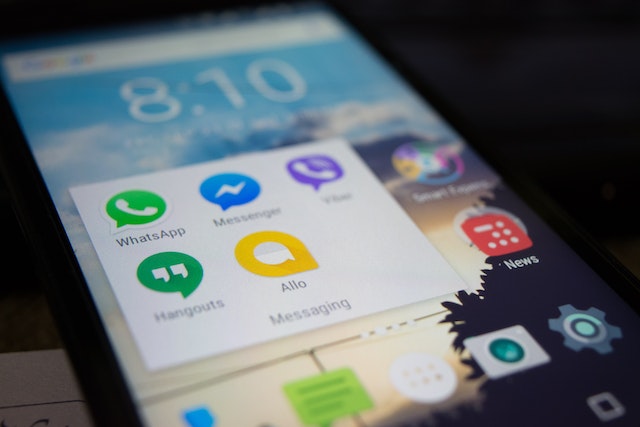 Despite how effective each of the three examples shared can be, they can only be truly successful if there is a strategy in place. There are six key steps to pay attention to when creating a digital engagement strategy.
Step 1: Identify your digital marketing goals
Your digital engagement strategy is a crucial part of your overall digital marketing strategy. It will greatly contribute to how effective your strategy is in the long run. As such you need to be clear on your goals and how these are impacted by your digital engagement.
If your aim is to increase customer loyalty, you'll need to create a strategy that shows your customers why they can trust you. If your focus is on learning more about your customers, you'll need a strategy that allows you to collect data from the right people. This applies even when targeting professionals with more nuanced needs, such as healthcare professionals (HCPs). According to Giosg, a digital HCP engagement strategy should include measures to target and qualify leads, among others.
Step 2: Decide what personalized experiences you'll offer your customers
Your customers want to know that you see them as individuals, as real people. Therefore, your strategy needs to create a personalized experience that allows them to feel seen and heard. This could be through the use of their name in interactions or by referencing a relevant moment in their customer journey.
For instance, let's say a customer purchased a book from you about how to improve productivity. Through one of your engagement approaches, you might ask which of the tips they found to be most helpful or suggest another book that can help them further develop in this area. This simple act shows them that you're paying attention to what they do and that you care.
Step 3: Choose your digital marketing channels
Your customers can't engage with you if they don't know how to find you… this is where your digital marketing channels will come into play. Choose channels that your audience already uses. Do research to find out where those people tend to communicate. For instance, you might find more of your customers engaging on Facebook rather than Instagram or TikTok. Or you might find that they're more likely to open your emails than they are to view your LinkedIn posts.
Use this information to decide where your efforts are best spent.
Step 4: Select your customer engagement platform
Your engagement strategy can be executed through a number of channels – email, SMS, chatbots, a dedicated engagement channel, or even social media. The channel or combination of channels you choose depends on who your audience is, what your objectives are, and how you'll be interacting with your audience.
Surveys, for instance, are best done through a dedicated platform but follow-ups or check-ins can be done through SMS or emails. If your strategy focuses more on your customer initiating then live chats or social media might be a better option.
An important thing to note is if you use multiple platforms, you want to ensure that you're offering the same type of experience across the board.
Step 5: Launch your strategy
Once you have everything all set up it's time to introduce your strategy to your customer base. This will look different for each project based on the channels and platforms used, the timeline, objectives, and your targets.
Step 6: Track and adjust your strategy over time
As with any strategy, you need to track how your digital engagement campaign is performing. The goals you set when planning your strategy will play an important role in determining how effective it is. This is why it is so crucial to set realistic goals with realistic timelines.
Some factors that can impact your performance include your starting point, your audience, your budget, and the channel(s) you chose. If you aren't satisfied with your results, try to identify what the problem might be. This can actually present a new opportunity to engage your customers – finding out from them how you can best engage with them.
Digital Engagement for Better Customer Experiences
As a business owner, you want to ensure that your customers have the best possible experience with your business. If you aren't building a relationship with them and paying attention to what they have to say, you'll almost always miss the mark.
By creating a digital engagement strategy for your business, you allow yourself to optimize your efforts and offer them the kind of service that encourages customer loyalty.
Save yourself the trouble of guessing about what your customers need and instead talk to them. Do this, and chances are it will make a major difference in how successful your business is.