Revive Your Goals with CPR (Cultivating Positive Relationships)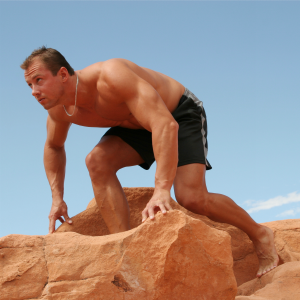 Robert Steven Kaplan, Baker Foundation Professor at Harvard Business School, speaks of the importance of giving something of yourself, confiding something, when building relationships.
I'll confide something right of the bat: I don't care much for cutesy, gimmicky titles, which over-promise and under-deliver.
So permit me to explain what CPR is in the context of reaching your business goals and to make clear that I am not implying your goals are languishing on life-support.
CPR refers to Cultivating Positive Relationships, and it is the single biggest reason for the professional successes I've had. I'll go so far to say, in fact, that I have fed my family on the strength of my ability to build relationships. I have attained executive leadership positions where the other applicants were at least as qualified, and I have enjoyed success in those roles because of CPR.
And for those writers/bloggers out there, I can tell you my own literary endeavors have effervesced exponentially because of CPR as well. Yes, you need to have good work, but that is only the beginning if you want to get published and get known.
I don't think your goals are at death's door. You are smart; you do good work. But whether it's your small business, the book you've written or are writing, or whatever your goal, if things have not taken off the way you know they can, then CPR can breathe new life, give  a jolt, and help your dreams take wing.

So What and Who Cares (SW2C)
A great marketing guru I know posits this as a crucial formula in learning how to successfully market your business: So What, and Who Cares. Indeed, why do relationships matter?
"All lasting business," said Alfred A. Montapert, "is built on friendship."  Anthony Robbins noted, "The quality of your life is the quality of your relationships."
Umair Haque of the Harvard Business Review recently had a post on the topic of Why Relationships Matter, stressing the greater and more sustainable profitability of companies who build authentic relationships with their customers.
We must understand not only that our customer wants to be heard and to have a positive experience and relationship, but also the way they most prefer to do this.  I hear about this all the time: people who failed despite their talents, products which sold poorly despite their quality, business lost despite all of the conditions seeming ripe for success.
The product was good, the numbers aligned, but the deal fell through because of a strained relationship. A brilliant, talented executive fails in her role because of poor inter-personal skills.   Your website is state-of-the-art, but when you launch, there is only the sound of crickets, because you have failed to network and build your audience (or, because you have a bug problem). CPR can help. Let's take a look at how.
Identify Poor or Lacking Relationships
People mistakenly equate an absence of conflict in their lives or workplace with great and healthy relationships, but this is often not the case. Constructive conflict can and should be cultivated, if the goal is for the growth of the business and everyone involved. And if the conflict is bad, personal, petty, the relationship strained, then CPR can be used to resolve the conflict and repair the relationship.
Sometimes the problem has less to do with relationships you do have, than with those you do not. Are you missing opportunities to connect and network and build relationships?  So many of the opportunities I have had in all aspects of my career – early childhood, writing, public speaking – have derived from attending to current relationships and identifying opportunities to build new ones.
Take the time to do this for yourself: identify what relationships in your life may need work, as well as opportunities to build new ones. You'll be glad you did.
Listen
The adage "Seek first to understand, then to be understood," is particularly compelling to me. I am at my best both personally and professionally when I do this. Not only does this build a more authentic relationship more apt to yield better business and results, but I am genuinely enriched by virtue of that connection with another human being.
All too often the active listening gurus promulgate techniques to demonstrate that indeed you have been listening: engaged body language, asking clarifying questions, repeating back key phrases. And this is all good stuff; I'd recommend it, in fact. But I recommend something else first.
Prior to contemplating how you're going to show you're listening, just, well, listen. However well-intended, a focus on how you will prove you've been listening and care about what the other person is saying is still a focus on you, your response.  If you focus on the other person, it'll show, and it'll mean something.
Follow Up
Relationships, like Rome, are not built in a day, so any suggestions on how to do it well must address both the short and long term. A marketing guru tells a story about buying a car after his first child was born. He was so excited to finally be a father, and it was obvious what it meant to him. When the dealership brought his new vehicle around, they had equipped it with state of the art car seats and child safety features – none of which he had asked for, and at no extra charge. After that, he said, "They had me for life."
Part of your work is understanding the nature of not only the type of relationship in question, but understanding the person with whom you share it. Say you've just had a conversation with another writer, and she mentioned she has young kids. You don't write children's books (unless, like Steven Wright, you've "written several children's books, but not on purpose").
But maybe you have a childhood favorite and it may be appropriate to ask, next time you talk to this woman, if her little ones have read it too. Or, simply, you may simply extend the courtesy of having remembered their names/ages and asking how they're doing.
Use your best judgment in these moments. It may comprise the next step in a budding relationship, one which could in the long-run result in her introducing you to her publisher, or collaborating with you on a project.
I remain convinced more often than not some of the fruits of the labor of love that is relationship-building are tangible, but ever more so if you do not require that they are. And if you don't collaborate with this woman or get introduced to her publisher, you'll have acted with kindness and authenticity and hopefully built an enduring relationship with a pretty cool person. And if you didn't even have that, you at least have shared a pleasant exchange with another human being on this crazy, spinning rock of ours.
Reciprocate
Focus not on what you get but what you give. But part of what you give is you. If you're an automaton, regurgitating back what the person said, the world's best active listening skills won't build you a good relationship.
At some point, the spirit of reciprocity has to kick in.  You know what kind of relationship you're thinking of. So, act accordingly.
If you sell widgets and meet a prospective first-time customer, it may not be the best idea to tell them about your visit to the urologist. (I know little about the widget industry, however, so I may be off-base here.) But you must have a feel for the nature and stage of the relationship, to avoid over-sharing, under-sharing, or a plethora of other awkward possibilities. I am a licensed clinical social worker, and while I'll caution against being an armchair therapist, understanding a little about what motivates human behavior, a person's wants and needs, will help you meet those needs and build that relationship.
How to do it? Just think about it. But don't over think. Don't diagnose. Just listen, and remember that all behavior is shaped by unique experiences and perspectives and fueled by the desire to have our needs met.
This is particularly helpful when dealing with difficult people, something I've trained on innumerable times (hit me up if you want an elaboration of my 3 D's for Dealing with Difficult People). Consider how you feel, and what you want and need, in such situations. This is not a new concept – understanding yourself and others – but is an essential ingredient in the relationship-building recipe.
Go Beyond Win-Win
And the most important thing, the revelation that changed how I viewed life and relationships and has made every difference in the world for me: the less you worry about the results of a relationship, the better results you'll get. We are often exhorted to strive for win-win solutions and relationships. But just as win-win advocates pushed us beyond the win at all costs approach, I want to push us beyond win-win.
Put aside the whole winning and losing orientation and embrace the value inherent within the relationship itself. Live in it authentically.  If you do, the results will in most cases be wonderful.
And when the chips are down, when you really do need to make a tough decision or ask a favor or deliver bad news, you may navigate these moments more successfully on the strength and credibility of the relationships you have built over time.
CPR Can Help You Achieve Your Goals, Both Now and Long-Term
The better relationships you build, and the more of them, the more you shall receive in turn. But there's a sequence here. I strongly advise focusing on the "better" before the "more."
A good relationship must be genuine, and this doesn't happen instantly. But it can begin in an instant, with a kind word, a helpful hand.  I just saw an ad touting the large number of Facebook "likes" the company promised to purchase if you subscribe with them. I guess this type thing has its place, but it's not what I'm talking about here.
I'm talking about earning "likes" one at a time through genuine relationship-building. If you do, the good will can return to you many times over. Word of mouth spreads,  business grows and keep in mind it is not even always just about that proliferation: it is sometimes that one connection or reference, from and to the right person at the right time, that makes all the difference in the world.
How to Perform CPR
Identify Poor or Lacking Relationships.
Reciprocate (remember nature and stage!)
There are many, many more, but consistently practiced over that wonderful arc of time, these are the ones which I have found to be most instrumental in my success and which I believe, if consistently practiced, may be instrumental for you too. I wish you the best in your journey!