How to Find More Leads for Your Coaching Business
Hailey Lucas
Are you looking for more leads for your coaching business?
If so, you're in luck! In this blog post, we'll discuss a variety of practical methods that you can use to find more leads. We'll also provide tips on how to convert those leads into paying clients.
A pipeline of leads is critical for any business, but especially for a coaching practice, where fees tend to be high and sales cycles long.
By developing, nurturing and growing your coaching lead pipeline over time, you'll be making sure that you always have work lined up so that you never experience long idle times between clients.
So, how do you go about creating this ever-growing stream of leads? Read on to find out!
What Is a Lead?
A lead is a popular term in marketing and sales that refers to a prospective customer who expresses an interest in your product or service in some way, shape or form.
A lead can be generated in many ways, such as through website visits, online forms, cold calls, personal referrals, and so on.
Once you have obtained a lead, it's then your job to nurture them throughout the sales process until they become a paying customer using a lead scoring approach.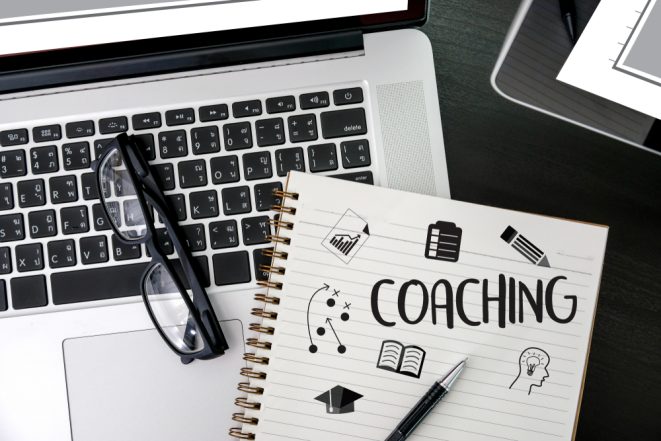 How to Find Leads for Your Coaching Practice
As a coach, the most important thing you need to do aside from providing your services is to develop a strong pipeline of prospective clients. Without a steady stream of leads, your business will simply never get off the ground.
Below, you'll find some of the most effective ways to drum up new business for your coaching practice:
1. Networking
Networking is one of the best ways to find new leads for your business.
If you want to find more qualified leads, start by attending industry events frequented by your target audience. These gatherings provide an excellent opportunity to meet potential clients and get your name out there.
It's also a good idea to develop relationships with colleagues by browsing professional online directories. These sites list contact information for coaches in a variety of specialties.
Over time, you may be able to get referrals from them if their pipelines are full and they can no longer take up new clients.
And don't forget about your own immediate and extended networks. If you know someone who could benefit from your services, don't hesitate to reach out and let them know what you could do for them.
2. Online advertising
If you have a marketing budget, a great way to find leads is through online ads. Use Google Ads and Facebook Ads to target potential clients who are looking for your services.
For Google Ads, you'll need to develop your ad copy around search keywords with high purchase intent, like "business coach near me," "how much are life coaches," etc.
For Facebook Ads, you'll need to craft your ads around people's interests instead, such as "coaching," "business growth," "tony robbins," etc.
Whichever route you go, ensure you are tracking your lead performance to know how your ads are performing, and optimize wherever possible for greater conversions.
3. Social Media
Make sure all your social media profiles are complete and up-to-date. Then, make a point of regularly posting content of practical and immediate use to your target audience.
By giving people coaching tips through posts and video content, you'll be showcasing your capabilities and offering help without asking for anything in return, which builds trust and good will.
Over time people will begin to contact you directly when they realize that they actually need a helping hand to solve their problems.
4. Referrals
Once you build up a steady clientele, ask your clients whether they know anyone else who might be interested in hiring a coach. You can then add the referrals into a software for coaching professionals to handle emails or introductions for example.
The best kind of referrals always comes from current clients, since they act as your trust bank. As a result, these referrals often tend to stay with you for longer periods of time.
And never be afraid to ask your clients for introductions. You'll find out that they'll be thrilled to help you out!
5. Lead Nurturing
Finally, if you have a coaching blog and are growing an email list through a lead magnet, newsletter, etc. make sure that you drip useful content to your leads on a regular basis.
When it comes to lead conversion, people do business with coaches they know, like and trust.
Your website and your blog check the first two boxes, but the third box can only be checked by nurturing your list over time through an email campaign aimed to help leads solve their problems.
By dripping your prospects with valuable content and resources over time, you'll be making sure that when they're ready to pull the trigger you'll be top of mind.
Tips to Convert Coaching Leads into Paying Clients
There are several ways to convert a coaching lead into a paying client. One of the most effective methods is to offer them a free consultation.
This will give you an opportunity to learn more about their needs and see if you're a good fit for each other. You can also send them a "personal manifesto," that is, a document that expresses clearly how you work and what you will do for them.
If they decide not to hire you, be sure to thank them for their time and let them know that you would be happy to refer them to another coach if they need one.
Another tip is to use a free CRM tool like Hubspot to keep track of all communications with leads you've engaged with directly so you never forget to follow up regularly and continue nurturing your relationships.
The sales conversion cycle in the coaching profession often takes several months and you need to make sure that you can track your relationships throughout the cycle in order to stay relevant.
A final tip, especially if you're new in the field, is to offer a free work session at first to build trust and rapport before you move on to paid work.
While there's no silver bullet to convert coaching leads into customers, with the above tips you'll be able to slowly but surely increase your client base and grow your business over time.
Ways You Can Generate Even More Revenue for Your Coaching Practice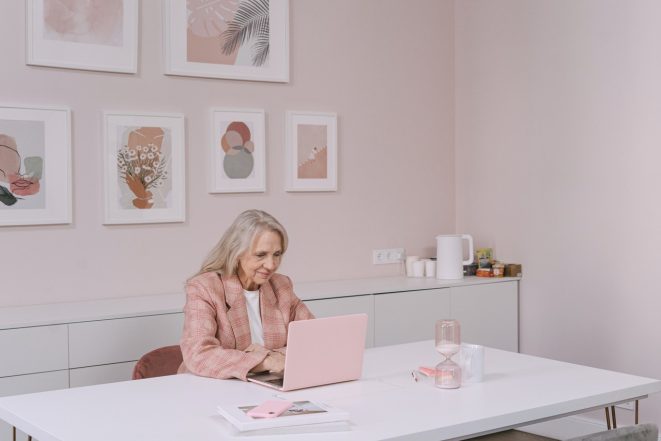 In addition to the above, there are several other ways to generate revenue to grow your coaching practice.
For example, you could do public speaking at events that are frequented by your target audience, such as those run by professional/trade associations, non-profit organizations, schools, libraries, churches, etc.
While many organizations may not have a budget to cover public speaking fees, they may pay for your expenses and often even buy books in bulk for their members (pro-tip: write and self-publish a book to establish your expertise in your field.)
You could also create online courses and offer them on popular learning platforms like Udemy and Skillshare. In addition to earning some income from course sales, online courses are a treasure chest of testimonials.
Finally, you could offer free webinars as a marketing channel to book free consultations or even as a sales funnel for paid offers.
Webinars average between 30 minutes and 1.5 hours, allowing you to go in-depth on a topic. Now, while not everyone in your audience will attend an entire webinar, those who do usually convert at high rates.
Now Go Find Some Coaching Leads!
Coaching is a great profession that can help people achieve their goals and change their businesses and lives for the better.
However, in order to be successful, you need to have a constant stream of prospects so you can eliminate long idle times between clients.
This post has outlined some effective ways to build a pipeline of leads for your practice and then convert them into paying customers.
Follow these tips, and you'll be well on your way to growing your coaching business and generating more revenue!