Request Danny as a speaker
Danny Iny is the founder and CEO of the online business education company Mirasee. He has spoken at institutions like Yale University and organizations like Google, on stages across North America (Montreal to San Diego, and everything in between). He has been featured in the Harvard Business Review and Entrepreneur, and contributes regularly to publications including Inc., Forbes, and Business Insider, and is the author of best-selling books about online business and education, including Engagement from Scratch!, Teach and Grow Rich, and most recently Leveraged Learning: How the Disruption of Education Helps Lifelong Learners, and Experts with Something to Teach.
Danny is passionate about sharing and educating others in a way that brings outcomes to the listeners and stimulates action. Every talk is customized to the specific audience, with strategies and tactics that they can apply right away to accelerate their learning and turn it into action.
To book Danny as a speaker for live events, podcasts, online summits, or conferences, please submit your request here.
Latest Topics
Leverage Your Learning:
How to Become (and Remain!) the Very Best of the Best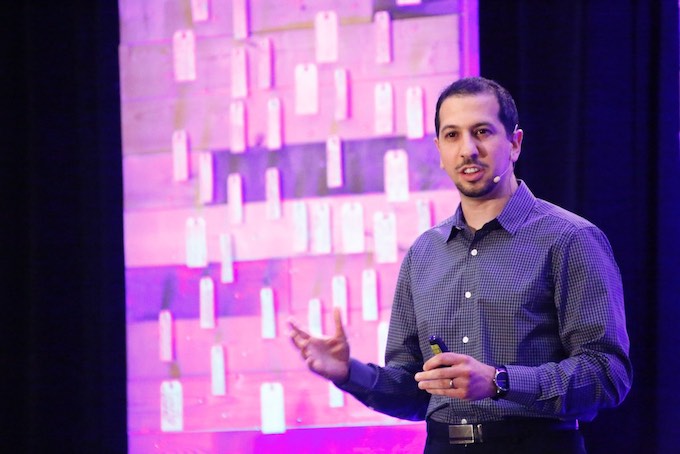 Target Audience:
General Interest
In a world that is more crowded, messy, and complicated than it ever has been, it has never been so important to stay current and competitive. Our ability to survive and thrive hinges on our ongoing learning and growth – but the tools and institutions that we've historically depended on to support that learning and growth are out of step and out of touch. In this talk, we'll explore cutting-edge research into the best ways for humans to learn, and explore specific skills to acquire, steps to follow, and structures to put in place to help you become, and remain, the very best of the best.
Hiring in a Post-University World:
Ditch the Resumes to Attract the Best and Brightest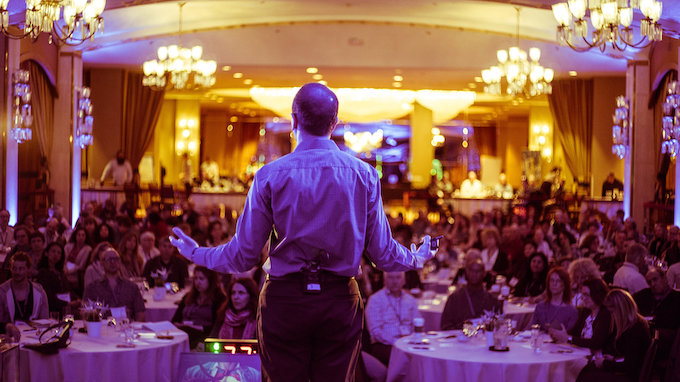 Target Audience:
Executives, HR Leaders, and Hiring Managers
Finding top talent is a perennial challenge for executives, HR leaders, and hiring managers – and it's only getting harder. Research shows that success is best predicted by traits like grit, resourcefulness, and comfort with ambiguity – none of which are reflected by resumes, or screened for by application tracking systems! This outside-the-box session will support your organization to hire great people and stand out as a competitive employer.
Designing Great Courses in a Digital Age:
The Formula for Online-First Education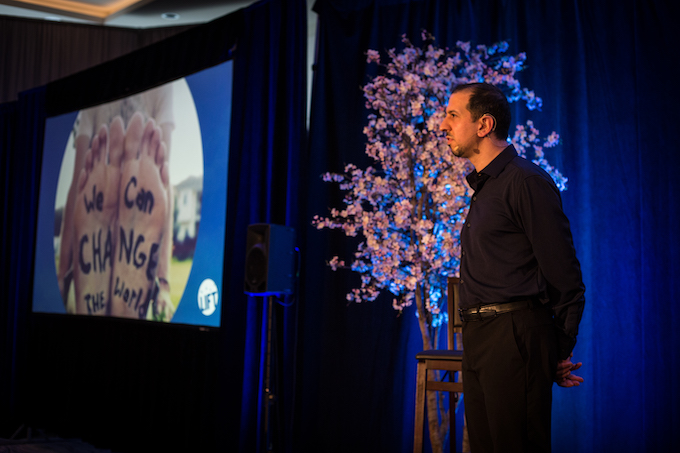 Target Audience:
Instructional Designers and Learning Professionals
The pressure to design impactful trainings has never been greater; leadership demands engagement, completion, and ROI, while end user expectations are set by the unreasonably high bar of commercial-grade software and Netflix. We'll cover the behaviors and needs of online learners, how technology fits in, the role of accountability and coaching in supporting student success, the distinction between intentional and interstitial content, and more.
What Audiences Say
I loved how Danny customized his presentation for our audience. The talk was engaging, inspiring, and there were a lot of valuable takeaways. I also appreciated how he made himself available to talk attendees who had questions afterwards. The overall feedback was great – we're used to very high caliber speakers at Yale, and Danny fit right in. In fact, he was brought back for another event a few months later and I would definitely bring him back to speak again and recommend him to other event organizers.

– Davis Nguyen
Yale Class of 2015 | Speaker Organizer
Danny Iny is an effective and precise speaker who has an uncanny ability to connect and engage audiences in a way that both educates and entertains. His ability to break complex ideas into learnable concepts makes listening to Danny one of the best and most valuable experiences an audience can have. From the perspective of a promoter, he is timely, complete, and delivers on his promise to transform your audience. You and your audience will be happy Danny was on your stage!

– Dave Lakhani
Bold Approach, Inc. | Event Producer, Speaker, Author
Danny Iny has a powerful way of connecting with audiences. He's both knowledgeable and approachable, and doesn't just share ideas and theories. He moves listeners to action.

– Dorie Clark
Author of Entrepreneurial You and Reinventing You
Danny is a fantastic speaker. He's a quick thinker, and I always get super valuable insights that I can immediately apply from his talks. I've seen him speak a number of times over a period of a few years and his genuine and honest style really resonates for people. I'm always impressed with the storehouse of knowledge he possesses and brings into action during his talks. You should not miss the chance to have speak to your organization!

– John Austin, PhD
Founder & Director | Reaching Results
Danny Iny is the rare kind of speaker that makes you want to lean in and listen up to every single smart word he says, every bright concept he explores. Danny keeps audiences awed by his breadth of wisdom and motivated by his down-to-earth, practical methodologies. Above all his warmth, his authenticity and his intellect win the hearts and minds of all those that are fortunate enough to hear him speak. I wholeheartedly recommend having Danny Iny speak at your event if you want an engaged, motivated and inspired audience.

– Lisa Bloom
Story Coach | Speaker and Storyteller