How to Ensure You Get All Your Mirasee Emails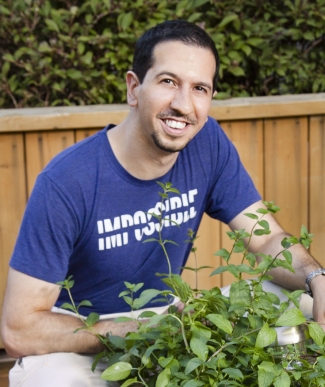 Thanks for joining Mirasee! If you're like our other followers, you love getting our smart, actionable insights because they help you create the livelihood and freedom to do something amazing for yourself, your family and the world.
But that won't happen if you don't actually get our emails!
Here's why: most email providers lately (like Gmail, Yahoo!, Hotmail/Outlook, etc.) have been getting VERY aggressive about trying to decide for people what email they should and shouldn't receive.
So please take a minute to make sure you get ALL of our messages.
(By the way, this is really important if you signed up for one of our courses!)
And be sure to read to the bottom of the page to get Danny's own email productivity tips.
1. Keep our emails out of your spam folder
This is really important to make sure you don't miss some of the very important stuff that I'm going to send you!

Obviously, the way to do this will be different depending on which email system you're using, so…
(Using another email system? No problem – you can find email whitelist instructions here.)
This is really important to make sure that you don't miss some of the very important stuff that I'm going to send you!
2. Create a filter to flag and mark our emails as important
A good way to keep our emails out of your spam box AND make sure you can find them when you need them is to create a filter that will flag and mark our emails as important.
Here's how you can do it in Gmail (again, each mailbox is different, but the process is usually similar):
Click on the "Gear" icon at the top-right of your screen, then click on "Settings"
Click on the "Filters" tab
Scroll to the bottom, and click on the link to "Create a new filter"
In the "From" field, write "danny@mirasee.com or support@mirasee.com"
Click on the link "Create filter with this search »"
Check the boxes "Never send it to Spam" and "Always mark as important" (fifth and third from the bottom)
Click on the blue "Create filter" button
3. Save your favorite emails, so you can find them later
You know how sometimes you read an email that is just amazingly valuable, and you know you'll want to refer to it later, but when you go looking later, you can't find it?
Well, you can avoid that by saving it somewhere that'll be easy to find when you need it.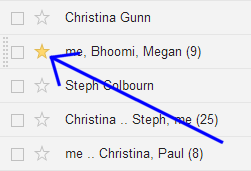 Each mailbox is different, but here's how to do it in Gmail:
Click on the star symbol that is located just to the left of the sender's name, where the email appears in your inbox.
When you want to read the email later, you can find it by clicking on the "Starred" folder under your inbox tab.
(For extra credit, you can also use different colored stars!)
Now, if you've done all that, I've got a special surprise for you…
4. Special Surprise: How Danny Manages His Own Inbox
Danny says…
I get a lot of questions about how I stay on top of the (hundreds of) emails that I receive every day, so I figured that this is a good place to share some of my own email management tips:
I use Gmail. Highly recommended.
I practice Inbox Zero; if an email is in my inbox, it means that I still have to action it somehow. Once I've actioned it, I archive it… and I aim to clear my inbox at the end of each day.
I use Boomerang to schedule emails for later, and reply to emails that I receive with a short delay (1-4 hours); this prevents people from replying right away, and turning my inbox into a chat.
I star emails (like I explained how to do above) that I still have to deal with, but that I can't do anything about right now.
And that's it – that's my process.
Got questions? Just reply to one of my emails—I'm happy to help if I can!