Super People are Pretty Normal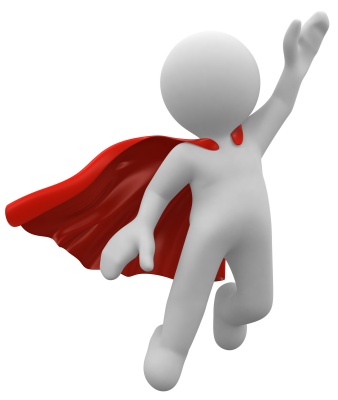 It's been a great month so far on Mirasee. We've been discussing the topic of success and productivity as it pertains to marketing our businesses.
We shared some great productivity tips, some thought provoking videos, some pretty stunning statistics, crowd-sourced a list of critical habits to kill it as an entrepreneur and some really great interviews with super-achievers like Gini Dietrich, Michael Sliwinkski, our own Danny Iny and soon to come, Josh Fields Millburn from The Minimalists and Erin Blaskie.
Whew! That's a lot to take in.
And a lot to learn from.
So after doing all the research on the most commonly accepted success habits, putting together this content and most significantly, interviewing all these successful super people, what do you think is the most interesting takeaway?
All these super-people? Not so super…
Oh, don't misunderstand me. I don't mean they are not great.  I admire every one of them. And in NO way do I say this flippantly to diminish everything they have accomplished – quite the opposite, actually.
It's just that… well, they were…  just "people".
They are not as different as you might think…
They are human beings with foibles and challenges and obstacles.
They have pressures. They have families and spouses. They work hard to keep balance.
But they are also insanely motivated. And driven.
They share some common habits for success, like being disciplined, setting goals, working with teams, working off lists, and being protective of their time.
And they work their tails off. All of 'em.
But they didn't take off their costumes and capes to be interviewed, you know what I mean?
Make no mistake, they are all awesome and successful and talented, each in their own way. They have their talents, but then again, we all have our own talents. Our maker gave us all gifts, just not the same gifts. We have to figure out which ones we were given and use them to achieve our purpose.
In the end, they are not much different from you and me. You could meet them at a party and you'd never know they are admired by a significant percentage of the online small business community.
This bodes well, doesn't it?
If you've ever wondered what it'll take to become the Gini Dietrich, Michael Sliwinski, Danny Iny, Joshua Fields Millburn or Erin Blaskie, then wonder no more. From what I've seen, I can confirm to you that it's really not rocket science, nor it is out of your reach. And you know what else? Everyone one of these successful super people – who by the way were also notable for their humility – will agree with me.
It's time to stop thinking of the ways you'll never reach their level success. To stop telling yourself they've got something you don't. You've got what you need. Map out a vision and a path that inspires you and forge ahead with drive.
And work your tail off.
And when you make it, be gracious to share your story, too.
I wish you all the best of success.