Pop Your Brand: How to Start a Podcast to Amp Up Exposure when Things Get Stale
The following post was an entry by one of our spectacular finalists in our Awesome Engagement Strategies Contest. Finalists showcased their ideas, and whoever got the most traction (i.e. comments and social shares) within five days of publication was crowned the winner. Check out this post for the complete list of Engagement Strategies Contest finalists!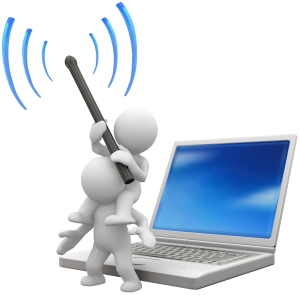 You wanted to start an online business to promote your brand right?
You wrote a book, started blogging and thought you were in business. The problem is, you didn't realize just how hard and time consuming creating a "platform" really is.
You're a year into this thing and you still haven't gotten a publisher, your blog sucks, you only have a handful of loyal followers and a few measly comments about your writing…
What's the deal? Are you missing something?
The problem isn't that you're not passionate about writing, blogging, selling, and whatever else you're doing. You are. But things just aren't moving as fast as you thought.
Buy now, your brain cells are synapsing quickly and you reach the brilliant conclusion that the front end of everything is relatively easy: setting up the website, writing your first posts, doing promo's, heck even writing the book was easier than building this platform thing.
Every where you look someone wants to tell you how to build your business to six figures, sell you an online course that will make you a super star, teach you to be a professional blogger, and give you the secrets to getting more traffic to your site.
You feel like a hamster on crack looking at all this stuff, trying to decide what will really help.
Why is building an online platform so hard? Because it's hard to figure out what really works, what to spend time on, what super course to take to teach you that one secret that's going to ramp up your business.
Don't get me wrong there are some really good programs out there that can help. You just have to do your homework. For example, the absolute best advice I've gotten over the last year is from the course I took with Danny Iny of Mirasee.
But let's face it; I wasted a lot of time and money starting out in the hopes that this next thing would be the one that hit the real home run. If you're like me you've probably put in lots of time and energy working this new miracle system in order to see some killer results, and what happened?
Nothing.
No new subscribers, no more comments on your blog, no increase in traffic.
Seriously?
Here's where most people shut down, give up, close up shop and go home. Don't do it!
It's Time for Something New
When things get tough and you don't know how to ramp up your social media presence here's what you do; you start a radio podcast show.
No kidding. It's not that hard and if you're halfway decent at it you can actually get some solid followers. I know because I'm doing it. There are plenty of big name bloggers who have learned how to make a podcast integrate beautifully with their online businesses too, including Michael Hyatt, and Seth Godin.
Why should you think about starting a podcast? Because you can solidify your brand and diversify your message, and thanks to Apple's iTunes, iPods and iPhone, it's an easy and fun way to hear amazing content for free with your electronic devices, whenever, and wherever you want.
Podcasting also helps you build a stronger relationship with your audience.
How do you start?
I'm going to tell you exactly how to do it, but first, you need to clarify your vision. Here are some things to consider before you start:
Find Your Niche
I'm a therapist, so I talk about the cutting edge issues affecting the hearts and lives of everyone out there. Just like blogging, or writing a book, you have to have a specific target audience. Decide what your show will be about. Do some research and find out what others in your field are doing and learn from them. There is so much out there, don't try and re-invent the wheel.
Have Something to Say
There is no substitute for great content. I have some of the top minds in the counselling and literary industry on my show to give solid advice. People are looking for something informative, educational, and unique, so think it through carefully before you dive in.
Submit Your Show
You need a name for the show and a description of what the show will be about. You'll also need a logo to help solidify your brand. Hire someone to create a great graphic for your show and then submit it to iTunes. That's where the largest audience hangs out.
Buy a Good Microphone
Sound quality is very important. I used a Yeti microphone when I started out. They are fairly inexpensive. You can also use the microphone that's on your computer if you have a decent one. Audio Technia ATR2100 (USB connection) is $40-$50. Heil PR40 is amazing and a favorite of lots of podcasters; it's $300. You'll also need a mixer to go along with it, as well as a headset. See Podcast answer man.
Get Ready, Get Set, and Go
Now that you've decided what the show will be about, you need to understand some basic things before you can get moving. Here they are:
• You need to create an audio file in MP3 format.
• You need to create a XML file for publishing and distributing your show
• You need a player that allows people to listen to the episodes on your website.
You will need to create the audio file in MP3 to record the show using Audacity. It is available for Mac and Windows. GarageBand is great too if you're on a MAC. It also lets you add music to your show from your iTunes playlist.
If you want to bring guests on your show, you need to have Skype on your computer. Skype doesn't have built in recording software, so you will need to get it. Recording Skype is quite simple, you just need to find a good software. Pamela is a good option for those using PC and for Mac, you can check out eCamm.
Once you've recorded the show and have the MP3 file, you'll need to publish it to your website, and to an RSS feed so that it can be shared with subscribers. Podcast Generator is a free solution, that is also quite user-friendly. You can install it on your site and it supports any media file while allowing you to create mixed audio and video podcasts.
Now you're almost ready to go, all you need is to embed an audio player onto blog posts or pages so that people can listen to the show. WordPress Audio Player is a plugin that makes the process quick and painless.
Ready to Rock and Roll
Editing your content can be done in audacity once your file is saved. Once you have an episode recorded and ready to go, you'll want to post it to all your social media sites. The key is to provide interesting and relevant content so people will want to come back and listen.
Pat Flynn offers a great Step-By-Step Podcasting Tutorial and there are plenty of other helps out there too to guide you through the process.
The best advice is this: Don't Quit. Keep pressing on and follow your dream. Anything worthwhile takes time and effort. If it were easy, everyone would be a success. In time, you can build a successful business, solidify your brand, and actually start making money.
Back at you: Does your online business need a little boost, what has or hasn't worked? Have you ever considered starting a podcast? If not, what's holding you back?