Srikumar S Rao on Reimagining Meaning and Happiness in Business
Audra Casino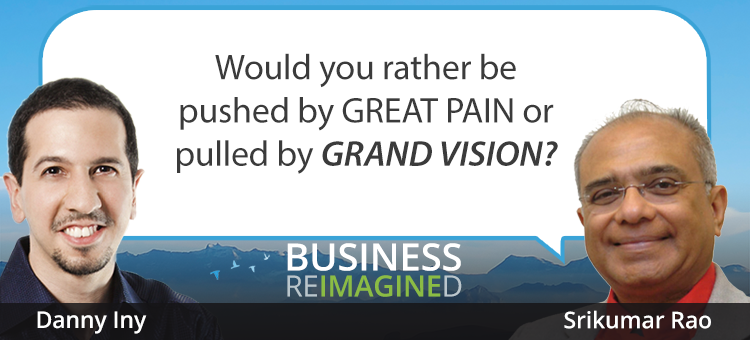 Do you feel like you have happiness in your life, or is it tied to your feeling of success?
Srikumar S. Rao is a best-selling author, TED speaker, and former professor at many of the world's top business schools, including Columbia, Kellogg, the London Business School, and Berkeley. But you might be a little surprised at the subject matter: meaning and happiness in business, meditation, and the push and pull of creativity.
Today, Danny and Srikumar talk about the deeper questions of meaning, purpose, and happiness at work, and the conclusions might surprise you.
At 2:00 – Dr. Rao was very successful working on the film, 'Exorcist,' but explains why he ultimately left the industry.
At 4:45 – Srikumar talks about how the most successful people often believe they are not at all successful, and are, in fact, insecure.
At 8:00 – Dr. Rao asks one compelling, but simple question, that completely outlines the difference in motivations between those who are happy, and those who are not.
At 14:30 – Srikumar's work might seem a little out there to some, but he talks about his time teaching in some of the top business schools, and the reactions his students had to his teachings.
At 19:30 – Dr. Rao goes through two steps you can implement within 24 hours, and his own students often see immediate results.