The Top 20+ Social Media Platforms and Sites for 2023
Dozie Anyaegbunam
For most people, the top social media platforms are for sharing or watching cute cat videos, viral TikTok hacks, and photos from that trip to Medellín last summer.
But for businesses, social media sites are a marketing gold mine. Take Instagram, for example. The photo-sharing app grosses about 500 million daily active users and has about 1.386 billion users in terms of potential ad reach.

That's a lot of eyes that could potentially be consuming your brand's content and considering a trip down your sales funnel.
However, Instagram is one of the hundreds of social media platforms in the Metaverse.
And juggling them all is time-consuming, costly, and ineffective. So just how do you choose the best social media platform for your marketing efforts?

The first step is understanding your options, and we'll help you with that. Here are the top 21 social media platforms in 2022.
The 21 Most Popular Social Media Platforms for 2022
You've probably never heard of some of the social networking sites on this list before, and that's precisely why we compiled it.

As you explore, consider how you can use some lesser-known social media apps to amp up your business' reach to more regions or demographics. The world is a global marketplace, and now's the best time to expand your horizons.
With that said, let's dive in.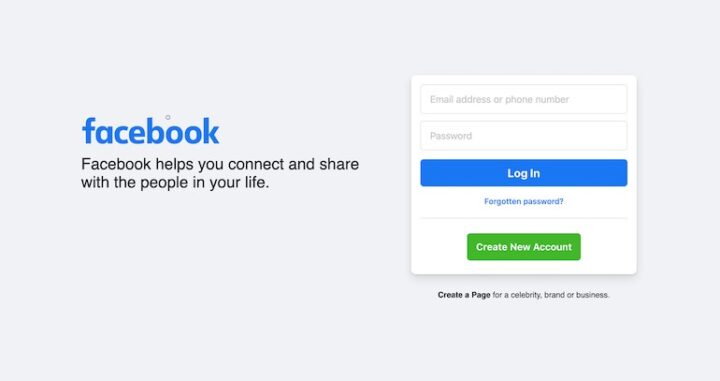 With over 2.9 billion monthly users, Facebook is the most popular social media platform on the planet. That's nearly a third of the world's population, so no matter your industry or location, you'll have a good chance of reaching your target audience on Facebook. Despite its negative image among younger users, Facebook remains one of the most popular social media apps among ages 12 to 34.
The most engaging content forms on Facebook are industry news, short-form videos, graphics, and other visually appealing media. You could also use Facebook Groups to build a community and start conversations about your business, a product, or a topic.
Today, YouTube is the world's second most popular search engine, trailing only its parent company, Google. The platform is primarily a video-sharing social networking site, and the most popular forms of content are…well, videos.
A whopping 81% of U.S. adults say they use YouTube regularly, with a heavy concentration of 15- to 34-year-olds. Although there is stiff competition for the attention of the platform's over 2 billion users, there are no limits to the niches in which you can create video content for YouTube.
You could use YouTube to target a specific audience with ads, or you could create a channel and share videos about your company, its products, and processes. Video tutorials or walkthroughs, product reviews, and interviews are examples of video content your company could create and distribute on YouTube.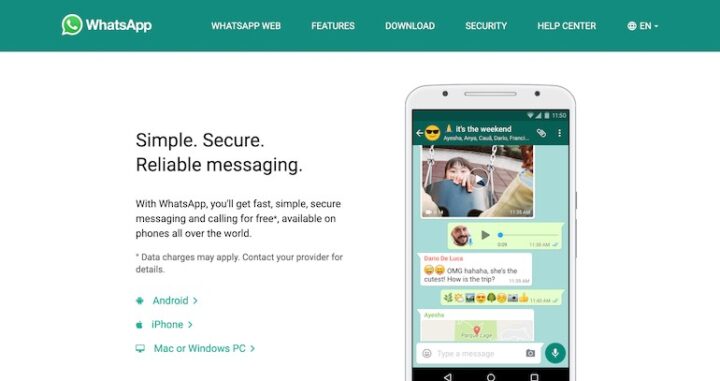 WhatsApp is still the most popular social messaging app, with over two billion active monthly users. The closed messaging app may not appear to be the most obvious choice for businesses, but considering that SMS has a 98% open rate versus 20% for email, it's clear that it has enormous potential. Plus, unlike SMS, WhatsApp messages are free to send.
To reach a user on WhatsApp, you'll need to have their mobile number. Because it's so personal, WhatsApp is an excellent tool for customer service and retention. If you take advantage of WhatsApp Business, you can create a branded profile, add a catalog, website URLs, store locations, promotional details, automate messages with a chatbot, and more.
Instagram has over 1 billion monthly users, and it does much more than let you know what your favorite influencer had for lunch. Over two-thirds of all Instagram users are aged 34 and younger, so if you have customers under the age of 40, you can't afford to ignore the platform.
According to Viralyft, Instagram currently boasts an impressive user base of 2.3 billion active users worldwide. This staggering number reflects the platform's widespread popularity and influence in the realm of social media. With such a massive audience, Instagram has become an indispensable hub for individuals, businesses, and content creators to connect, share experiences, and engage with their communities.
Its versatile features, including photo and video sharing, stories, and Reels, have contributed to the platform's sustained growth and appeal, making it a go-to destination for users seeking visual content and real-time updates. Instagram remains at the forefront of the social media landscape, offering a thriving environment for social interactions and digital marketing opportunities.
Although you'll be competing with more than 70% of businesses in the United States that use Instagram as a marketing channel, the rewards are well worth the effort.
Despite having similar features and engagement mechanisms, Instagram posts receive a 23% higher engagement rate than images published on Facebook. This means that brands can generate over 4x more interactions on Instagram compared to Facebook. Plus, stats show that 80% of Instagrammers use the app to make purchase decisions.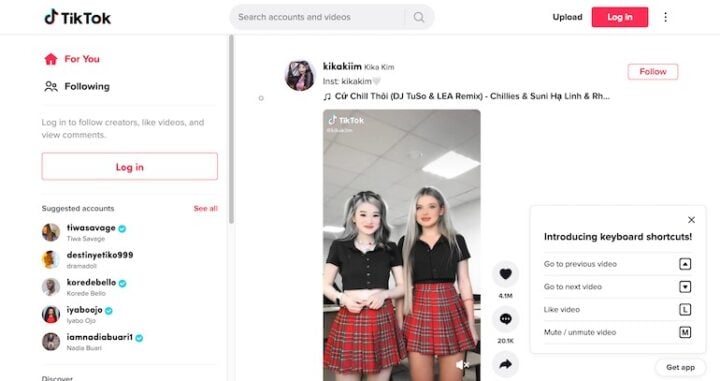 TikTok is one of the relatively new social media platforms. Within a few years of launching internationally in 2017, TikTok has become a global viral phenomenon, boasting over 65 million users in the United States alone.
TikTok is the platform to check out if you want to connect with Generation Z. Teenagers make up about 25% of the platform's audience in the US. The social media platform's engagement rates are also through the roof; as of January 2021, TikTok's time per user surpassed Facebook.
Short-form videos, usually set to popular music, are the best type of content for TikTok. Avoid overly self-promotional videos and focus on entertaining your audience to gain more followers and loyalty.
Messenger was a Facebook messaging feature until 2011 when Facebook turned it into a standalone app with advanced features, many of which are helpful for businesses. You can use Messenger to advertise to its over 1.3 billion active users, create chatbots, send newsletters, and more.
Other business applications for Messenger include customer service and retention.
Join the over 40 million businesses that already use Messenger to communicate with potential customers. With automated chatbots that answer questions and promote products and ads that appear in the user's inbox, Messenger is a marketer's dream come true.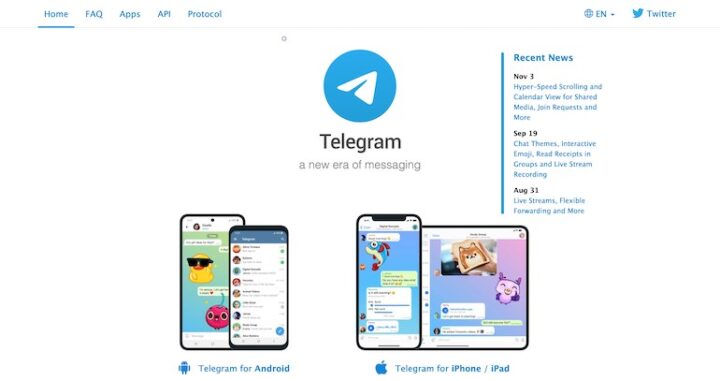 Telegram is a social messaging app well-known for user privacy, message encryption, and delivery speed. It boasts 400 million monthly active users worldwide, a feat that was spurred by WhatsApp's privacy failure back in 2020.
Apart from providing one-on-one customer support, brands can use Telegram in a variety of ways. For example, Telegram chatbots are great for automating promotional messages and mediating groups. The platform also allows up to 200,000 members on said groups, more than what other messaging platforms offer.
Snapchat is easily one of the most popular social networks globally, with nearly 530 million active users as of Q2 2021. Despite losing ground to social media platforms such as Instagram and TikTok, Snapchat remains one of the most popular apps among people under the age of 25, with over 306 million daily active users worldwide.

The app pioneered disappearing posts and encourages goofy/fun selfies with a vast, user-generated catalog of augmented reality filters.
Jump on the Snap wagon if your target audience is young adults aged 18 to 24, as they account for 78% of active users on the platform.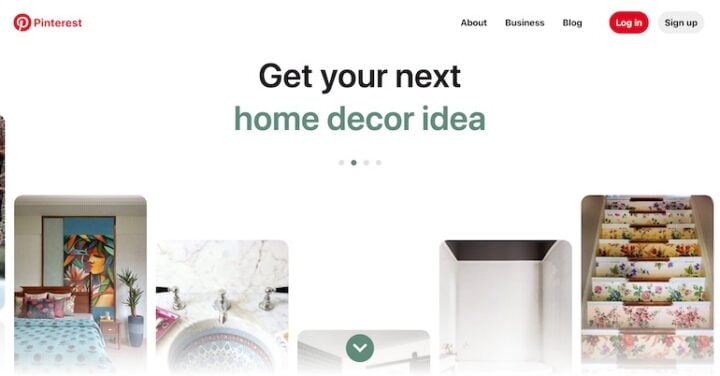 Pinterest has grown in popularity as a place to save ideas and find creative inspiration for cooking, DIY home projects, meal prep ideas, interior design, fashion, and everything in between.
The platform is an important product discovery pitstop for its over 444 million monthly users, about 70% female. With its concentrated female audience, Pinterest is a great social media app to focus on if you want to promote fashion, interior decor, or DIY business to women aged 21-34.
Reddit is a social media platform where users can join subreddits and interact with other users about a variety of topics. It's also a news aggregator, as users share the most recent news from various sources on the site. Other users will then interact with this news, voting it up or down and leaving comments.
Marketers aren't huge fans of Reddit. But it has a large number of active, targeted communities and over 1.3 billion monthly visitors. This makes it a viable option for sites looking to expand their audience.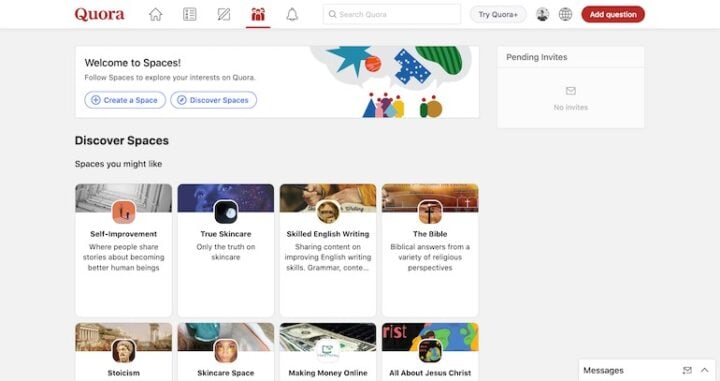 Like Reddit, Quora is an interaction-based social media app. Users can ask questions, get answers on various topics, vote up or down and leave comments. With over 300 million monthly users and hundreds of niche groups called Spaces, you'll undoubtedly find your tribe on Quora.
You can use Quora to build your brand as a thought leader in a specific field by contributing to an existing Space or creating your own. Remember that question posts frequently rank high in Google search results, so even people who don't use Quora might come across your content through a Google search.
If you're looking for decision-makers to do business with your company, stock your product, or partner with you, LinkedIn is the place to go. The site has evolved from a job search platform to a professional social media platform where industry experts share content, network, and develop personal brands.
LinkedIn is extremely popular among B2B audiences, with 48.8% of marketing professionals in the US using the platform for marketing purposes in 2019 alone. Companies can also use it to build thought leadership and authority in their sector and acquire top talent.

With more than 774 million users, LinkedIn has a lot to offer if you put in the effort to create great content and establish a presence on the social networking platform.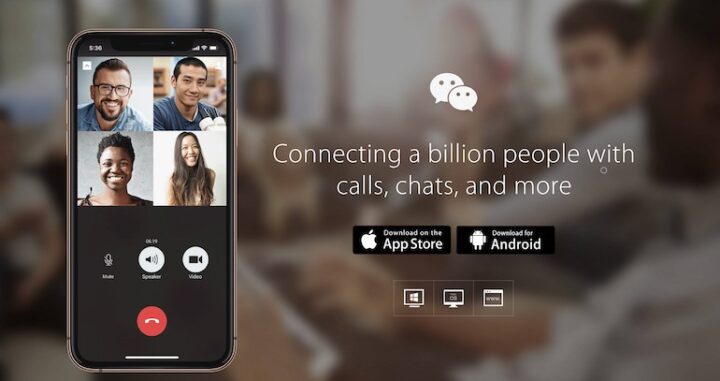 Tencent's WeChat, which was first introduced in 2011, is a mobile messaging app. WeChat was formerly known as Weixin in China before being relaunched as WeChat for worldwide audiences in 2012. With over 1.25 billion monthly active users from many age groups, WeChat is a must-have for businesses who want to network and operate in China.
Although WeChat has a predominantly Chinese user base, marketers in the US should consider the service as a possible marketing channel since 23% of America's mobile internet users aged 18-24 have accounts on the app.
Twitter sprang to prominence as a microblogging platform that allowed users to submit text messages of up to 140 characters. It isn't as popular as Facebook, with only roughly 330 million monthly active users, but Twitter has incredible engagement rates that could benefit your business.
Brands can use Twitter to develop and refine their voice, as there is room to be informative while also clever and engaging. Twitter is also often used as a customer service channel, and advertisers on Twitter testify that more than 80% of social customer service requests happen on Twitter.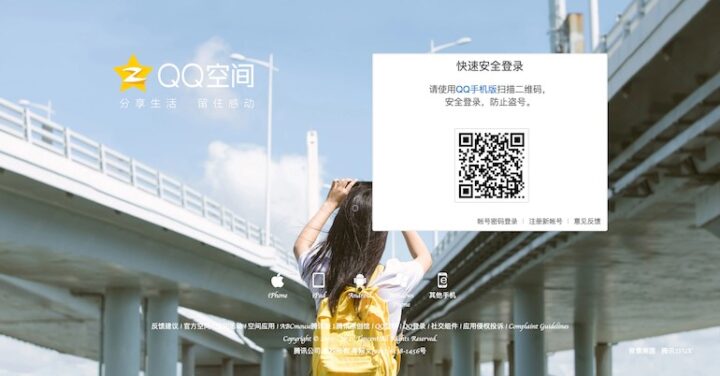 QQ is a Chinese instant messaging program that was once solely available in China, but has since extended to include more than 80 nations.
The social media app also includes an integrated language translator to help you communicate with people who speak a different language.
QQ is 639 million monthly active users strong, so it's a great place to start if you're looking to break into the Chinese market as well.
Tumblr is a microblogging and social networking platform that allows users to share text, photographs, links, videos, audio, and other media. The user base has shrunk a little in recent years, but Tumblr still receives around 319 million monthly visits.
Tumblr's business population isn't as large as it is on other sites such as Facebook.
But, that could be good news for your business as it'll be easier to stand out and connect with your audience on Tumblr, especially if your business can benefit from text-based content.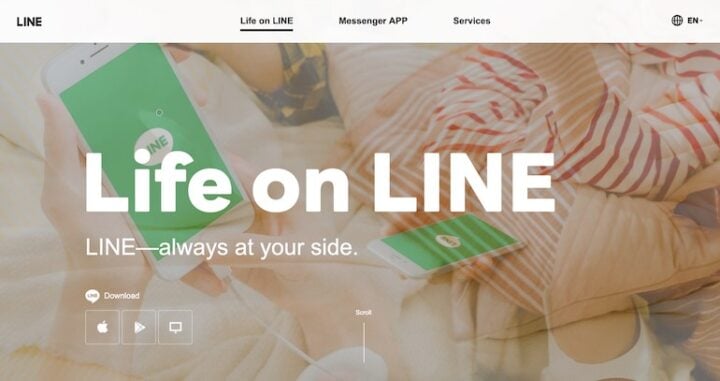 Line is a multi-purpose social messaging program that lets users send and receive messages, share stickers, play games, make payments, hail taxis, and shop online.
With 86 million monthly active users, Line is the most popular messaging app in Japan and other Asian countries.
Brands can create official Line accounts to provide news and promotions to their fans, which display on their timeline.
Flickr is a well-known photo and video-sharing platform. It's trendy among photographers and businesses who want their images to be shared widely on the internet. It can also help you find royalty-free images to use in your content. The site's clout in the industry has waned in recent years, but it still has a monthly user base of over 60 million people.
Flickr divides its platform into groups, each with a distinct theme and content. This means that you can target your content to reach people who are likely to be interested in your product or service. If your company produces many images, you can use Flickr as a cost-effective cloud storage solution. A free account comes with a whopping 1TB of space.
You can also easily integrate Flickr into content management systems (CMS), such as WordPress, to display your photo collection on your blog/website.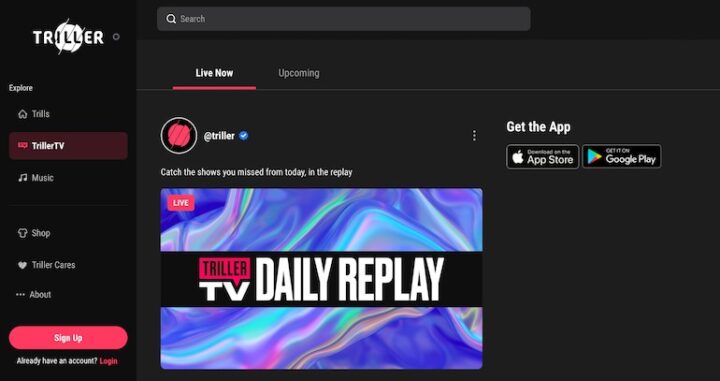 Triller has over 65 million monthly active users and is a video-sharing app similar to TikTok in its features. This AI-powered music video app allows users to create fun, short-form videos in seconds to share with their followers.
Brands looking to maximize Triller for marketing should consider using micro-influencers, as they would already have a loyal following and understand the best content types that'll appeal to your audience.
Medium is a social media-enabled online publishing platform. It's free to publish on Medium, and most articles are free to read, though some are only available to paying members.
In addition to publishing original content on Medium, brands can republish blog posts from their corporate blog on the platform to broaden their reach.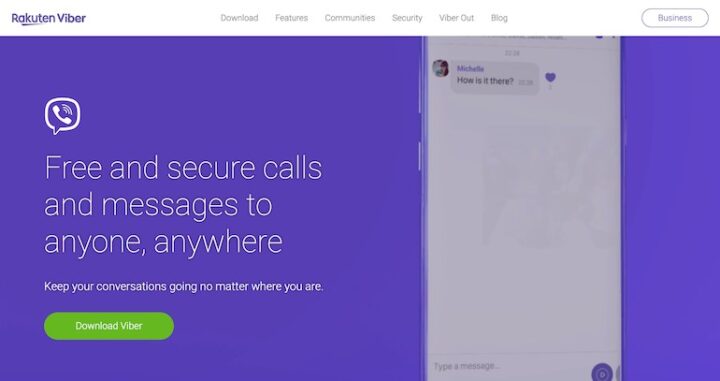 Viber appears to be very similar to popular social messaging apps such as WhatsApp and Messenger. It allows users to send text and multimedia messages, make phone calls, share stickers and GIFs, and more.
But, the social media platform offers a plethora of business opportunities, considering it has almost 1.17 billion registered users worldwide. You can buy ads, promote your brand, engage your community, display your products, and provide customer service as a business.
Take Advantage of Social Media
Choosing which social network to focus your brand's marketing efforts on is a big decision. And one you shouldn't make on a whim.

The truth is, certain platforms are more appropriate for one brand than another due to different functions and features.
If you can gain a solid understanding of all of these factors, your next social media campaign will be far more likely to deliver the results your company deserves.