50+ Great Small Business Ideas to Start in 2023
Emjae Williams
Updated for 2023
There are so many advantages to running your own business, the most attractive being that you have complete control of your work hours. This kind of freedom is usually the motivation for many entrepreneurs because the flexibility allows them to live the kind of life they want.
Before they get started though they are all faced with the same question – perhaps the question you're seeking answers to right now. "What kind of business can I start do?" We've compiled a list of over 50 great small business ideas that you can consider. These businesses require little to no start-up investment and can be born from your area of expertise or even a hobby!
Ready to uncover the best small business ideas for 2023? Then let's jump right in!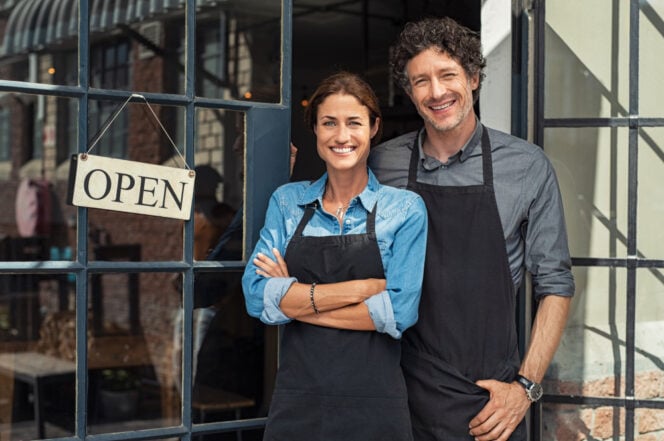 50+ Great Small Business Ideas for 2023
1. Print-on-demand
If you have a knack for coming up with cool designs or catchy phrases you might want to consider a business in print-on-demand business. You'll work with suppliers of items such as t-shirts or mugs to create unique designs that are sold by pre-order. The greatest benefit here is that you don't have to pay for the products until after a sale has been made!
2. Gardening
You can choose to visit outdoor sites to help property owners create a gardening space or teach them how to maintain their gardens. You can even provide them with seedlings and plants that you've been growing yourself. If you have a green thumb, knowledge about plant care and best practices, and love for sprucing up a setting, this might be your calling!
3. Web Design
No – you don't need to be a coder to be a web designer. You just need to have an eye for design and the ability to translate a client's project brief into a visually appealing page. There are numerous free courses you can look at to give you more information on how to grow your business as a web designer and free or inexpensive tools to help you get started. Don't have a portfolio? Design a website to advertise your business and use that as your social proof!
4. Online Advertising
Digital ad placement and management can be intense tasks so it's no wonder companies tend to outsource it. If you have a solid background in search engine optimization and tracking ad performance, you're well on your way! Google, Facebook, and other digital platforms offer free courses to help you learn how to place and monitor ads placed there so you can brush up on your skills.
5. Social Media Management
Social media marketing is a booming field and it requires constant attention. As a social media manager, your responsibilities can include posting content to pages, responding to comments, and monitoring the performance of content to advise the content creator on what works. This can be done remotely giving you a wider pool of clients to reach out to. You can even use a social media scheduler to make your posting work easy.
6. Social Media Content Creator
A social media content creator is responsible for curating and producing content that aligns with a brand's image and is in keeping with the specific guidelines of each platform. With numerous free tools and services available to make the job easier, social media content creation is a fairly easy field to get into.
7. Content Scheduler
For companies that produce a lot of content, having a dedicated person to schedule their posts and updates is a valuable asset. What is required is knowledge of the platforms being used, time, and a computer that can keep up with heavy use. Due to the nature of this role, you can take on as many clients as time allows and work on your own schedule.
8. Cleaning
We all love a clean space but we don't all have the time or energy to do it. Many offices and homes hire someone to manage this aspect for them. The service is even more in-demand due to heavy emphasis on sanitation. If you want to really expand your entrepreneurial reach, you can even create a team to offer this service to even more clients.
9. Candle-Making
Candle-making is considered to be one of the least expensive start-up crafting services. With hundreds of great free resources on how to perfect the craft, inexpensive material, and booming marketing to reach out to, it's perhaps one of the most popular small business options. To stand out from competitors, play with the scents offered or include perks such as subscription boxes or complimentary goodies.
10. Calendar Management
Have you ever seen a day-in-the-life of a busy entrepreneur, CEO, or executive? As a calendar manager, your role is to ensure that their day goes seamlessly. You'll be on top of scheduling meetings, interviews, appointments, and trips and giving them ample notice of upcoming events. Consider this idea if you have great organizational, time management, and communication skills!
11. Tutoring
You don't have to be a trained teacher to be a tutor – you just need to have advanced knowledge of the subject area. From tutoring kids in basic subjects to working with college students on their course material, your role will see you breaking down topics in a way your student understands. There are numerous online platforms that can help you find clients with low or no registration fees!
12. Courier Service
Move over DoorDash! If you have connections to businesses, parents, or entrepreneurs and a functioning vehicle, you can offer courier services. This could include making small deliveries, picking up mail, filling or picking up prescriptions and so much more! Know other trustworthy people who would like to do the same? Create your team and get going!
13. Consulting
There is always someone who can benefit from your area of expertise and you can assist them by offering your knowledge as a consultant. If you have a background in marketing, business, or education, for instance, you can work with teams, individuals, or large organizations to give them valuable advice on how to improve their performance in their industry.
14. Copywriting
Copywriters will always be in high demand and if you have a way with words, this is the field for you. You can get started by creating a portfolio of existing content or samples of pieces you would write for existing companies. The idea is to be able to prove to prospects that you're able to produce great copy that fulfills their needs.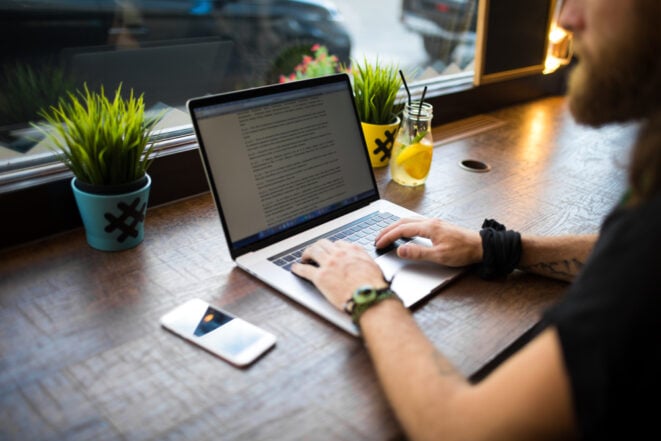 15. Ghostwriting
Ghostwriting differs from copywriting in that you're writing as someone else. This might mean producing a blog or an ebook under the pen name of the person you're contracted to. The major benefit to this type of writing is that most clients hire ghostwriters on a long-term basis so once you've shown that you can write in their voice you're likely to have consistent projects!
16. Transcribing
From meetings to podcasts and video interviews, transcribing is a high-demand service. While there are tools that can make it easier, having someone available to ensure what's transcribed is accurate is crucial for most clients. What you need to get started are an ear for detail, time, and great audio equipment that allows you to properly hear what's being said.
17. Organizing
Professional organizers have been booming with the rise of reality shows such as Home Edits. If you have a knack for finding order in chaos, creating Pinterest-worthy spaces, or an eye for interior design, this is the perfect option for you. To build your portfolio you can showcase your own space, digitized mock-ups of spaces you could create or you could volunteer at a local pre-school to transform their space!
18. Translating
With virtual communication relied on so heavily to keep us connected, companies with customers and clients in various countries might be limited by language barriers. You could offer your services for telemarketing, conferences, webinars, or even translating written communication such as emails and blog posts.
19. Sign Language Interpreter
As we move to offer more accessible forms of communication, sign language interpreters have become a much-needed resource. You can have a dedicated client pool or advertise your services on a project-by-project basis for organizations.
20. In-Home Care Service
The world is reopening and a lot of folks are heading back to the office with no one to care for their relatives. Most in-home care providers will need a background in basic medicine but there are those who only need assistance around the home so knowledge of first aid and a big heart might be all you need!
21. Online Community Management
A growing digital marketing tool is communities – groups of like-minded individuals who share content and insights that relate to their common interests. Managing these communities can be intense so companies will often have a dedicated team to oversee themthis. Responsibilities include responding to comments, sharing posts, hosting calls, and ensuring that community guidelines are respected.
22. Project Management
Project management incorporates a host of skills – time management, leadership, planning, organization, communication… It is no easy feat! It typically requires a background in project management or a certification. If you've successfully planned, managed or executed large projects this could be exactly what you need to get your foot in the door as a project manager.
23. Event Planning
Successful events require a lot of planning and the event planner's role is to oversee everything leading up to, on the day of, and immediately after the event. This role will require creating the flow of the event, creating a budget, managing the guest list, selecting venues and caterers, and maintaining communication across the board.
24. Virtual Event Planning
A new niche that has come up in the field of event planning is planning virtual events. This requires a special set of skills that include a knowledge of the digital space, how to market the event, the equipment needed to host the event, and keen attention to details and timelines. This is a fairly new niche so if you've got the skills now is the best time to get started!
25. Financial Auditing
As the saying goes, only three things in life are certain and one of those things is taxes. As a financial auditor, you'll help companies and individuals manage their financial statements, identify any errors and provide recommendations on how to address them. You will need special academic qualifications for this role so this might be the perfect way to put your accounting degree to use!
26. Travel Planning
Know how to plan a trip on a budget? Know how to get the best hotel and airfare deals? Have a knack for creating the most memorable travel itineraries? These skills could make you the go-to person for travelers! You don't need to have a background in tourism to get started. What's most important is showing your potential clients that you can help them plan an amazing trip!
27. Babysitting/Nannying
Babysitting and nanny services are in high demand during the summer months. If you have a way with children this is a service you could consider offering. You can babysit within your own home or in your clients' and some will even request that you go along on family vacations.
28. Tour Guide
If you're a captivating storyteller who has a wealth of knowledge about your area, you can share this information with tourists as a tour guide. To get started you might need to be registered with your local tourism board but this usually offers you the advantage of getting connected to travelers.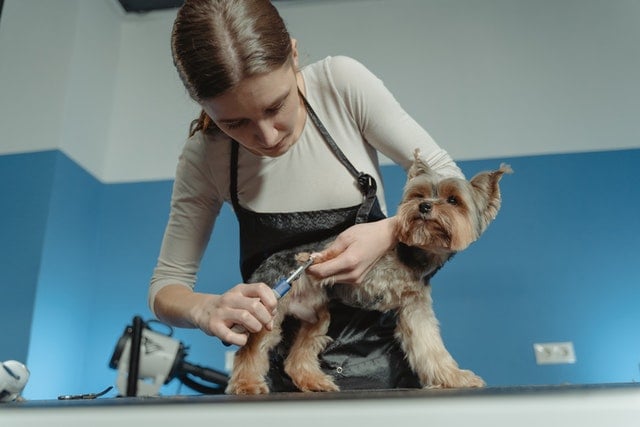 29. Pet Grooming
Cats, dogs, bunnies, birds – you can offer general pet grooming services or niche down to work with only specific animals. The advantage of that is you're able to hone your skills and be seen as the person to go to. You might even consider offering home visits or pet pick-ups and drop-offs, benefits that can help you stand out from competitors.
30. Crafting
There's something special about a piece of handmade art and customers are willing to pay top dollar for them! You can turn your skill of making jewelry, knitting or painting into your business. Chances are you already have enough finished projects to show off your skills and attract customers!
31. Accounting
As an accountant you don't need to work in a corporate setting – you can offer your services as a freelancer or start your own small business. This gives you the freedom to decide what aspects you want to take care of – tracking expenses, preparing and filing tax documents, managing payments, providing reports, or advising on financial growth.
32. Landscaping
All you need are the right tools and the know-how to use them. Landscaping services are always in high demand because most homeowners are too busy to take care of them themselves. You can even specialize in preparing homes for storm seasons or fixing damages done during those periods. A great way to start is by making connections within your neighborhood!
33. Appointment Management
There are a number of easy-to-use tools that have automated the process of making appointments but there still needs to be someone to liaise between the clients and service providers. This is a service that requires you to understand the companies you're working with, how to use the tools and how to communicate with others. The best part is – you can do it remotely!
34. App Design
If you're able to code or design apps you can create the basic foundation that other developers can use to create more complex and detailed apps. You can also offer your services to companies who want to create their own apps. And if you want to simply create and sell your own apps as is, think of a problem, design an app to solve it, and share it online!
35. Pet Sitting
Love furbabies? Have a way with animals? While the humans are away on vacation, on business trips, or at work, you can open your home to their lovable companions. Or if they prefer, you can visit their home on a regular basis to take care of their pet. Depending on the types of pets you sit and your location you might need to meet specific requirements so be sure to look into that.
36. Graphic Designer
There are a few ways to start a business as a graphic designer. You can choose to offer your services as a freelancer, create designs that you then sell as templates, or sell templates and add the additional service of customizing them for clientscustomers. Whichever option you choose, you'll need to have a talent for design and equipment to manage the software used.
37. Videographer
Videography is another area that offers you a few options for how to sell your services. You can capture amazing shots and share them on stock footage sites such as Shutterstock or sell them to content producers. Alternatively, you can offer your services for events. If you're just starting out, get a range of sample footage to build your portfolio!
38. Photographer
Much like videography, you do not have to be bound to event photography. Consider getting shots that can be sold as stock imagery. If you do want to work more closely with clients you have the option of doing brand photography, artistic shoots, or even professional photography such as headshots and capturing corporate teams.
39. Designing Printables
When was the last time you downloaded an ebook? Or a checklist? That's the kind of content you can produce as a printables designer. The benefit of this business idea is that you can create one design that can then be sold to hundreds or thousands of people. There's an extremely low start-up cost as all you need is talent, a computer, and internet access!
40. Writing Business Plans
If you have a degree in business administration or communication, or expertise in an industry and experience producing business plans you can start a lucrative business writing business plans for others. This is a service entrepreneurs in particular found to be extremely valuable and you can make this your niche audience.
41. Voice Acting
What immediately comes to mind might be voice acting for cartoons but there's more to it! You can do voiceovers for television ads, radio ads, instructional videos and so much more! If you have a clear speaking voice and superb audio equipment, you can get started right at home.
42. Affiliate Marketing
Large and small companies often offer an affiliate program that pays out a commission for sales generated through a unique link. All you have to do is to drive traffic to their site using your link and get people to buy their products. If you already have a large social media following or email list this can be extremely profitable.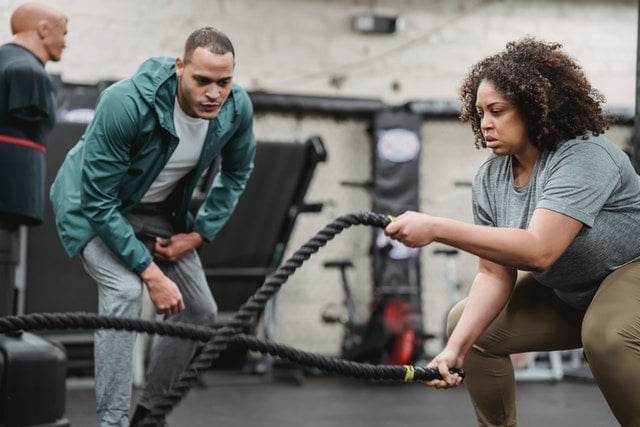 43. Personal Trainer
We all want to be in great shape but we might not all know how to get started. As a personal trainer, you will need to have a background in fitness or health, and the ability to create plans for clients based on their specific needs. This is a service you can offer virtually, in person at a gym or in-home for private clients.
44. Birthing Doula
A birth doula differs from a midwife in that they don't handle the medical side of delivery. Instead, they offer support to the parent, guiding them through their pregnancy and during labor. Doulas work alongside the parent's health care provider to ensure the parent feels advocated for. Some will even stay on to assist the parent in the newborn stages and care for them during postpartum.
45. Resume Writer
IfIn your previous life, you were an HR personnel, hiring manager, or business administrator, you might consider becoming a professional resume writer. This background gives you key insight into what companies are looking for in a good resume. This insight can serve entry-level and top executives alike who are trying to get a foot in the door for their next job opportunity.
46. Business Coach
As an expert entrepreneur yourself, you have a wealth of knowledge to offer other entrepreneurs. Your role will see you working closely with clients, helping them align their business and personal goals, working through internal barriers and external challenges, and offering them support on their journey.
47. Vacation Rental
If you have space in your home or own an additional property but don't want to commit to having long-term tenants, you can offer a vacation rental. Once your property meets the requirements of your area, you can list it on Airbnb or similar sites so the booking and payment processes can be handled for you.
48. Personal Chef
We all have to eat but some people might not have the time needed to prepare their own foods or have dietary needs that require specific meals. As a personal chef, you have to have a working knowledge of how to prepare delicious and nutritious meals and how to accommodate preferences and dietary restrictions.
49. Coder
As a coder, you're responsible for designing, writing, and testing codes for software and/or applications. While you don't need formal training to start, you do need to know coding languages such as Javascript, Python, or C#. Due to the nature of the software needed, you'll also want to invest in a powerful computer system.
50. Data Entry Clerk
Data entry requires an eye for detail, organizational skills, and quick fingers. You'll be required to input information into databases and systems and create letters, reports, or other documentation. This is a service large companies in particular would find to be valuable for organizations moving towards digitization.
51. Online Business Manager
Online business managers remotely manage the operations of companies. This includes overseeing daily projects, company processes, and team members and creating systems that allow the business to run seamlessly. You can get certification in online business management but a background in business administration or management are also useful.
Ready to Choose Your Small Business Idea?
If you're ready to start a small business from home, there are so many options to choose from!
Key things to remember when making a decision are to focus on your interest, how much start-up capital is required, and how likely it is for you to find clients or customers.
Once you have a clear idea of what you want to do, begin making your plan. Consider who your targets will be, what niche you'll focus on, and the unique positioning that will help you stand out.
It might take time but in the end, it's worth it to be able to have the freedom to live the lives we want!