Bill Baren on the Power of Serial Mastery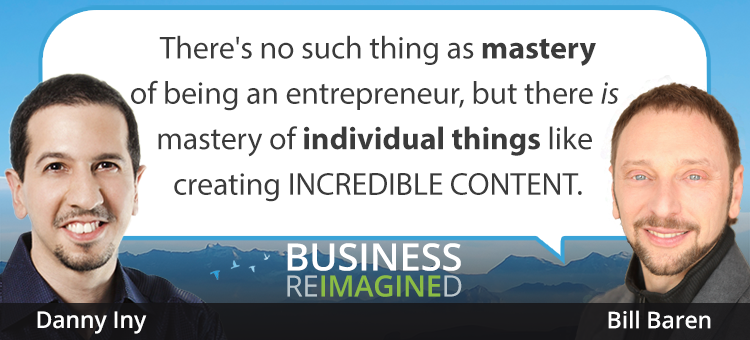 Many people feel overwhelmed when they first decide to take the leap into entrepreneurship. There is so much to learn, so much to master. And it feels like all of it needs to be done RIGHT NOW, or parallel mastery instead of serial mastery.
That's totally wrong.
Today's guest, Bill Baren, built his highly successful coaching program one skill at a time using serial mastery. And what does he help people do? Bill's superpower is seeing the future in terms of what is possible then helping his clients remove the interference that's holding them back.
At 4:00 – Bill explains the common mistake that entrepreneurs make, and what advice they should take from the great pianists who have mastered their craft.
At 7:00 – Danny and Bill go into detail about exactly what 'serial mastery' is, and Bill shares how he used the strategy to climb to the heights he's at now.
At 15:00 – Bill explains his formula, Results=Potential-Interference, as well as his 'superpower' that allows him to see that potential before the interference is removed.
At 21:00 – Danny pries into Bill's own personal interference, and how he's dealing with it now.
At 24:00 – Bill shares the first steps anyone can take to recognize that there's a better state they could be in, and to begin to realize the potential they hold.