Randy Gage on Prosperity and Positive Thinking
Audra Casino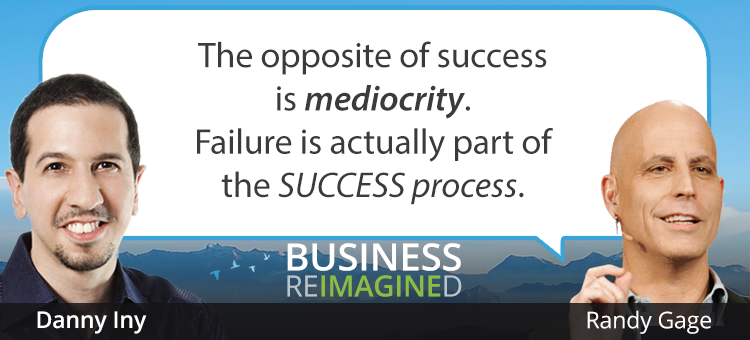 When it comes to prosperity, being delusional isn't necessarily a bad thing, or so says Randy Gage. It's all about whether or not your delusions serve you. Picture a teenager sitting in a prison cell for robbery. Now imagine him telling himself he'd be a millionaire by age 35. Would you think he was delusional? And what if he accomplished it?
Today's guest Randy Gage, did just that. He started out poor, landed in prison, lost everything he owned in a failed business venture. But then he turned it all around, starting with his mindset. What Randy learned about the victim vs. victor mentality changed his life, and now he teaches it to others.
At 2:10 – Randy talks about what landed him in prison at a young age, and how that same thing continued to ruin his life, to the point he considered suicide.
At 6:05 – Why the Law of Attraction can be utter crap, and the real solution to prosperity that goes beyond simple wishing.
At 13:00 – Randy's prosperity tipping point, and YOURS begins with one fraction of a percent toward the positive, and how to program yourself to get there.
At 17:40 – Randy and Danny discuss how it's not necessarily a bad thing to be a little bit delusional, if it serves you well.
At 24:00 – Why Randy expects success every day in everything, and why you should, too.