Project ABC Peeks its Head Above Water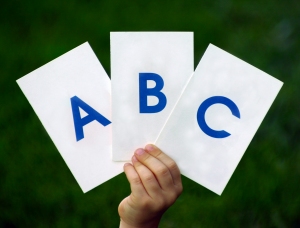 It has been one heck of a long time since I've posted an update about Project ABC.
I've missed it!
Both writing about my business plans… and working on them. Before sitting down to write this update for you, I went back and read my post from January.
Oh my.
Wasn't I enthusiastic about working extra hard to meet my big goals?
I can only chuckle a little sadly at my hubris. I meant well. 😉
You know pretty well why that is – you read about the launch, and you may be following the the Scavenger Hunt – so I won't re-hash any of that. I will say that in some of the time I was able to snatch away from other important endeavors, I did some serious thinking, about some pretty serious questions.
Really serious.
Like:
Do I really have the time and energy to do this?
Am I still interested in what I started out doing?
Am I going to be able to do a good enough job to serve as a case study for all of our students and readers?
I came to the decision that the answer to all three is a (slightly tentative resounding) yes.
So let's get down to brass tacks – what's been going on?
An Important Missing Piece
There are a couple of things that, I'll be honest, I ought to have done ages ago. The biggest one being writing my initial engagement sequence.
An initial engagement sequence is the first series of emails that a new subscriber will get from you, meant to jump-start the cycles of commitment and reward. It's something that you should have if you're, you know, collecting emails at all, ever.
I blushed a little every time I extolled the virtues of this kind of sequence to our students in ABM because I was not at all practicing what I preached.
So I finally did it!
If you'd like to take a gander you can either:
Subscribe to the Paying for Life email list, OR, if you'd like it all at once:
Download the sequence right here.
(If you'd like to join the mailing list, I'll welcome you with open arms,  but if personal finance advice for the young and underemployed isn't really useful for you, then I'd just download the sequence – no hard feelings!)
Also, for the record, any documents, writings or opinions presented as a part of Paying for Life may not necessarily reflect the tastes, opinions or values of Mirasee. There is also occasional swearing. You've been warned!
So, this was my first engagement sequence. I'd like to dive a little bit into what that means, and why I made the choices about it I did.
As I mentioned above, an Engagement Sequence is a series of emails that you set to go out to a new subscriber in the days and weeks after they subscribe. You want your Engagement Sequence to be doing a few different things for you:
Delivering the content you promised on your landing page.
Starting the process of engagement.
Getting your subscriber used to consuming your content.
Demonstrating that you're a real person.
Setting expectations for what the relationship is going to be like.
Just for fun – you can go through the engagement sequence and see if you can pick out which emails are dedicated to which goals.
Getting a Feel for Guest Posting
So with the Engagement Sequence out of the way, there is no longer any excuse for me to put off a grand guest posting bonanza.
I've been commenting on Personal Finance blogs and other blogs my ideal customer is likely to be interested in, and am starting to get more of a "feel" for the industry at present.
What do I mean by "feel?"
Well, it's kind of cool actually.
There are bloggers out there who I feel like I sort of know now, even though the engagement has mostly been one sided: just me on their blog. But I know how they're likely to fall on an issue. I also like that I have a sense of what matters to people, and find that I'm getting inspired by reading the work that's being produced by my soon to be peers.
It's pretty awesome.
I'm also becoming really familiar with the micro-networks that exist around the blogs that really interest me. Micro-networks are the group of commenters – who are mostly other PF bloggers – that frequent and comment on each other's sites. I call them "the cool kids." I totally want to be one.
Having this kind of insight has made a WORLD of difference in the luck that I'm having coming up with ideas for guest posts (not to mention the likelihood that they'll be accepted).
I've got a much better feeling about guest posting now – I know it takes longer folks – but spending some time commenting and getting to know the scene first makes a huge difference!
Now, that being said, titles are a weakness of mine. (Writing skills I've got, but titles? Honestly, Danny usually edits them for me…)
A good title, as anyone and their brother will tell you, is critical to blogging success. Bad or boring headlines don't get read or clicked on, and every person who skims past your first impression with nary a backward glance is a wasted opportunity.
We've all read Why Headlines Fail and Headline Hacks by now, right?
So here are some examples I've come up with (just in the running file of things I'd like to write about someday) and I would LOVE your feedback: do they sound interesting and engaging? Click-through and share worthy?
The Dumbest Financial Advice You've Ever Heard
Roll d10 for Savings – How Nerding Out Can Save you Massive Cash
Cheap Date!  How to Be One
A Totally Selfish Argument for Eating Vegan
The Side Hustle – An Epic Journey
What do you think? We all know that how a title ends up depends on which blog it goes to, and the editor's taste, but as blog post titles, I'd love your opinion.
I'm making a solemn promise to pitch at least 10 ideas to different blogs before my next update – so I'll let you know how it goes.
The Importance of Timing
Now, all of the carefully laid out plans I had for this year were smashed to smithereens by the crazy first three months of the year, so I've had to revisit a couple of ideas I had about that too.
Here is a pretty high-level look at what I'd like to be doing with Paying for Life for the rest of the year.
April and May – Guest Posting and preparing Red Panda Content
June – Soft Launch
July – Prepare for Hard Launch with Red Panda Content
August – Release the Red Panda! Begin preparing runway for First Offer for Sale
September – October – Smaller content campaigns while preparing
November – Launch window and release First Offer for Sale
December – Post-sale Recovery
It's aggressive – but not too aggressive. I think that this is a reasonable amount of time to do a pretty good job at everything, but enough pressure is on that the need to meet deadlines has been activated.
What say you, marketers? Is this a good looking schedule, or should I be allowing more or less time for some things? How do you organize your long-term plans for your business or blog?
Okay, that's about all I've got for you today about Project ABC – I've got to stop writing and get to work!
I'm excited to announce the winners of our Scavenger Hunt on Monday, but in the meantime, I'd like to know what you appreciate the most in an Engagement Sequence – personal stories, tons of information, laughs?
What works for you?