Pricing Strategy for Outcome, not Budget: My Moment of Revelation
Note: For more blog post goodness from Mirasee, check out Danny's guest post about the keys to success on Shake Off the Grind. Please take a minute to read it, and leave a comment! 🙂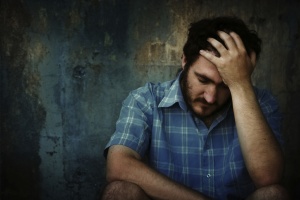 It was getting close to 8pm and I was sitting in my parked car wondering how I got into this mess.
I had stayed several hours beyond the agreed upon consulting time with my client and I was late for dinner. The wife was ticked off, and I was tired, hungry and very, very frustrated. Despite being late and already in the dog house, I sat in my parked car for another 45 minutes.
This was no way to run a business. I knew that I had to fix it, or else.
Some months before that, I proudly put out my small business coaching / marketing strategist shingle. I was an entrepreneur once again, doing something which I really enjoyed.
I Was Thinking Too Small…
But, like most start-up business, I was thinking small – too small. I wasn't even soliciting small businesses by the strict definition of any business with under 100 employees (in fact, a 30 person company would have been ideal). Nope, I was going super small: solos and start-ups.
As a result of this, the products and pricing were small, too. I was offering stuff like "one-hour elevator speech consultations" and "core marketing message" consultations for $149 (further discounted to $99 for the referral clients of certain non-profits) or half-day consultations for $495. It made sense, I reasoned – this is what they could afford, so I had to make packages to fit their budget.
So that is how I wound up in my parked car that evening. I had just walked out of a "half-day" consultation that really took a lot more time than a half a day. There was so much to do if we were going to make a difference, and it could not be accomplished in just 4 hours. You see, these hour-long and half-day gigs, unbeknownst to me, seemed to come packaged with the expectation that I can fix their entire marketing in that one hour or half day or whatever it was.
Which of course, is impossible.
So, being who I am – someone who loves helping and supporting people to their success, which is my purpose and my value proposition, I went above and beyond what was agreed upon.
But in four hours, that value proposition is stretched to the limit. How can you fix years of awful marketing in four hours? The answer of course, is that you can't.
So sitting in my car, I started to think about what got me into this situation. After some time I had a bit of revelation. It was so simple and obvious and I still remember that eureka moment (the other eureka moment was when my thinking was confirmed to me by one of my mentors, Kevin Nations).
My Moment Of Revelation…
My revelation: These piddly services are not solving the customer's problem. They are just satisfying the customer's budget.
Wow. Now if you've already been down this road, then sorry for wasting your time so far. But at that moment, for someone who had not "clicked" yet this hit me like a ton of bricks, so if you are there right now I hope this is as moving for you as it was for me. As I sat in that car, I realized that I wasn't helping anyone get results with these packages.
Then I started thinking: What if budget was no option? What would I do? What package would I put together if there was no limit?
I started the car and drove home. After having some dinner and telling the wife how much I love her, I sat at my desk and designed the package I would love to offer – a complete coaching package that included creating the marketing foundation, an ideal customer profile, powerful messaging, strategy, tactics, calendar, an implementation action plan and creative consultation with pros for design and copywriting. A package that would take months to implement, but at the end of it was damn near guaranteed to get results.
Then, I priced out that puppy. My eyebrows shot up. I remember thinking that I will see how this'll go with my next prospect meeting due to happen the next day.
The Next Day, I Met With A Prospect…
The next day I listened to the prospect (you always listen to the prospect), customized my preconfigured package to fit their need and without batting an eye, said:
"Mr. Prospect, to achieve the result you want, this is what you need in my professional opinion (list it all), which will solve the following problems for you (list them all), which will give you your oh-so desired benefits of (list them all). Your investment to get me onboard to consult you to achieve this result for your business is $8,000."
I shut up and waited.
He asked me a few questions and accepted.
This prospect was not bigger, nor did he have more money that the one I had given my soul to just 16 hours earlier for a fraction of the price. Not at all. In fact, I'd put them at the same level of business growth stage and level of success. But the right combination of client profile, client motivation and desire, packaging and sales combined to create a great sale for me and an eye-opening lesson.
Ironically, This Was Much Easier…
Ironically, I was much more confident selling the $8,000 package than the $149 one. I was always worried that the $149 would not deliver and that came through in my sales pitch, but since I had no such concern with the $8,000 package, I came across as confident and very self-assured.
In the end, my conclusion was that by having these "small" packages, I was actually doing my clients an terrible disservice. I thought I was doing them a favour and doing the right thing from a business perspective by offering packages that fit their budget. But what's the point if it doesn't get them even 10% of the way to where they need to be to see any sort of positive result?
Has anyone in the history of the world ever told a heart surgeon, "I don't have a budget for all four blocked arteries, can we only do two for now?" Has any heart surgeon ever responded, "Well, I can understand your constraints, sure I'll just do half the surgery, then."
Ludicrous!
It's is vastly more ethical and professional – not to mention lucrative and effective for all involved – to make packages that will get the client his or her desired outcome in a most spectacular way.
In fact, I would say it is your responsibility to create a package that will serve them the best way possible. Anything less, especially under the pretences of "meeting the client's budget" is a compromise of your professional opinion for what is needed to achieve the client's desired result.
Create Your Pricing Strategy For Outcome, And Nothing Else!
Forget making packages to fit their budget. Pricing strategy that is created for budget is crap. Price for outcome – that's the ticket.
Will some people turn down your premium package? Of course! But you didn't want those clients anyway. They aren't the ones who are going to be good clients. The right client will compare the outcome to the investment, realize they desire the outcome so much and will pay you to help them get it.
If that wasn't great enough, here is an additional nice bonus. The minute I started charging thousands instead of hundreds I observed the following very desirable effects:  Clients were always on time. They gave me their undivided attention. They had all their homework done. They never were late paying me.
Wow, I thought. Why the @#$% didn't I think of this sooner?
I've never looked back. That was almost 3 years ago.
Why I'm Sharing This With You…
I share this with you because you might be where I was back then. If you aren't, then hopefully, it was a rueful and amusing read for you because you've probably been there and have since side-stepped this pile of doo-doo.
But if you are in it, then I hope this was a wake-up call for you as much as it was for me, 3 years ago, sitting in my parked car, contemplating all this. Learning how to set prices isn't easy – but it makes a HUGE difference.
You deliver immense value. And there are people who are ready and willing to pay to receive it. Go out and serve the world in a big way – it's your calling and your responsibility!
What do you think? Do you agree? Have you had this awakening in the past, or are you having it now? Please leave a comment and let me know…