Your Client's Industry (Kristin Vesa)
As both a business coach and consultant, Kristin Vesa, founder of Vesa Enterprises, understands better than most how intertwined these two roles can sometimes become. However, Kristen reminds us that coaching is helping to develop the inner resources of the client as an individual, so in most cases, no industry expertise should be necessary.
In this episode, Melinda and Kristin help coaches to understand when it might be helpful to have industry-specific knowledge, when it is not and how to be clear with clients about expectations from the beginning. These two seasoned coaches share their professional experience and insight into what really may be going on with a hesitant client and how it just might unmask a great coaching opportunity.
In this episode we discuss:
Do you need expertise in your client's industry to coach business leaders?
What about culture? Do you need to share your client's culture?
Do life coaches need to share the major life experience of their clients?
What is the difference between a coach and a consultant?
Can you combine the two?
How can you find hidden coaching opportunities with hesitant potential clients?
How can not knowing a client's industry actually be a benefit to the coaching relationship?
"I think typically, 'you need to know everything about my industry when you're coaching me', is a mask for not wanting to do the deep work that is needed."Kristin Vesa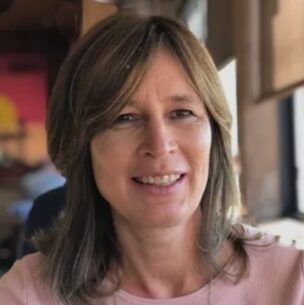 Kristin Vesa is a business consultant and coach, helping conscious entrepreneurs and B2Bs increase revenue, streamline processes, and prosper in alignment with their values. She has degrees in industrial engineering, an International MBA from the Thunderbird School of Global Management, and 10 years' experience honing her consulting, engineering, and business growth skills at corporations including Volvo, Ernst & Young, and Apple. Kristin founded Vesa Enterprises and for 20+ years has nurtured her clients' skills and talents so they can build thriving companies, live the lifestyle of their dreams, and create winning outcomes for their customers.
Resources or websites for this episode:
Credits:
Guest – Kristin Vesa
Host – Melinda Cohan
Producer – Cynthia Lamb
Executive producer – Danny Iny
Writer – Michi Lantz and Melinda Cohan
Assembled by – Michi Lantz
Audio Post Supervisor: Evan Miles, Christopher Martin
Audio Post Production by Post Office Sound
Music soundscape: Chad Michael Snavely
If you don't want to miss future episodes of Just Between Coaches, please subscribe to Apple podcasts or Spotify or wherever you're listening right now. And if you liked the show, please leave us a starred review. It's the best way to help us get these ideas to more people.
If you have a question for Just Between Coaches, put the show title in the subject line and send it to podcasts@mirasee.com
Music and SFX credits: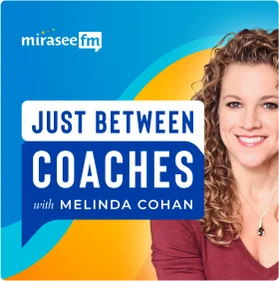 Just Between Coaches
This show is like Oprah's couch, where conversations cut straight to the heart of the topic, but... it's only for coaches! Melinda Cohan of the Coaches Console explores the tough questions coaches face on a regular basis. With a new guest host each episode, Melinda provides tactical advice and strategies to address issues like "How do I deal with price resistance?" and "Should I fire my client?"