Writing for Video Games (ft. Susan O'Connor)
In this episode, hosts Danny Iny and Abe Crystal interview  Susan O'Connor, the creator of the multifaceted course "How to write for video games."  Susan's been writing for many years and learned everything the hard way, which meant screwing up and mostly screwing up in public. Why should other writers have to go through this hard process, she asked herself? Why not go through a class? So, she created one that's achieving "pinnacle results" for her students.
In this episode we discuss:
"The digital campfire" model; creating a space for writers to build a community – they LOVE it.
How she constructed the content of the course and its multifaceted structure.
How the TA (teacher assistant) strategy enabled Susan to scale.
What she's charging for her course(s), and why she has class 1 and class 2.
How Susan is able to get her students jobs in the industry.
Danny's and Abe's debrief after the interview
"I created a buddy system. I waited a couple of weeks until we'd had a chance to know each other. But I would partner people up so that they could have a go-to person to discuss that week's homework assignment. And then I changed up the buddies every week."

Susan O'Connor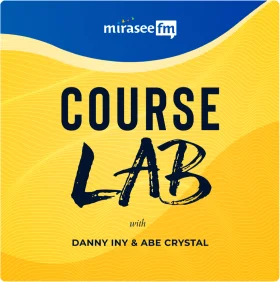 Course Lab
Ever wondered how online courses could be even better? What would that next level look like? Those are the questions driving online course experts Danny Iny (founder of Mirasee) and Abe Crystal (co-founder of Ruzuku) in Course Lab. In each episode, they bring on an innovative course creator and deconstruct what makes their course (and course business) work for them and their students.