What to Do If Your Coaching Client is Lying to You? (Liz Scully)
Episode summary: It can be extremely challenging and difficult if you, as a coach, suspect that your coaching client is lying. But it turns out, there are nuances to lying; not all lies are detrimental and they can even sometimes serve as self-protection. Wait, what? Isn't a lie a lie? The answer, it turns out, isn't so simple. Today's conversation is all about how to tell when your coaching client is lying, how to handle the situation – and whether the lie is even worth addressing.
In this episode, Melinda Cohan, our host and senior coach, has an eye-opening and lively conversation with Liz Scully, the founder of Rethink Central, an organization that provides business strategies for entrepreneurs. They talk about what can motivate a client to lie and some common signs of lying, including micro-expressions that we have no control over. They also explain the difference between big untruths and so-called white lies. The session also addresses some compelling reasons not to challenge a client's lie or a story they tell themselves.
In this episode we discuss:
Because we all think that we're kind of a closed perfect circuit. And, obviously, we're not. We're leaking information all the time."

Liz Scully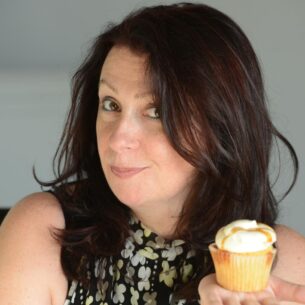 Guest Bio: Liz Scully spent 20 years working on big Hollywood films – she's won an Emmy and her work is multi-Oscar nominated. Now, she's a business strategist and a Mastermind coach and KNOWS business can be ridiculously fun as well as highly effective.
She's Irish, nomadic and as confused as everyone else why she has an English accent.
Resources or websites mentioned in this episode:
Credits:
If you don't want to miss future episodes of Just Between Coaches, please subscribe to Apple podcasts or Spotify or wherever you're listening right now. And if you liked the show, please leave us a starred review. It's the best way to help us get these ideas to more people.
If you have a question for Just Between Coaches, put the show title in the subject line and send it to podcasts@mirasee.com.
Music and SFX credits: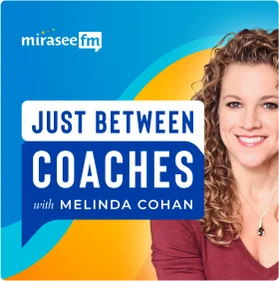 Just Between Coaches
This show is like Oprah's couch, where conversations cut straight to the heart of the topic, but... it's only for coaches! Melinda Cohan of the Coaches Console explores the tough questions coaches face on a regular basis. With a new guest host each episode, Melinda provides tactical advice and strategies to address issues like "How do I deal with price resistance?" and "Should I fire my client?"