Wandering and Wondering (Shaneeka)
In this episode, Esco's client self-identifies as a wanderer, sometimes literally roaming the streets of New York City, lost in thought. As he helps her uncover a deeper purpose in her excursions, we discover how exploration can give us new direction.
Welcome to The Self-Awakened Lifestyle. This podcast aims to help listeners find ways to improve their personal and professional lives, using scientific principles and holistic practices.
"Her exploration, her wandering, is a grounding process for her…. Her wandering around is actually soothing the cells in her body."Esco Wilson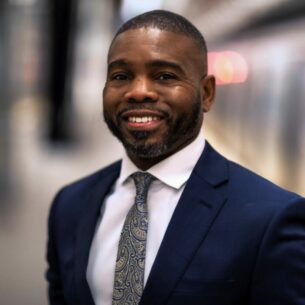 Esco Wilson is a lifestyle designer and the founder of The Self-Awakened Lifestyle. He helps entrepreneurs & visionary professionals develop intuitive thinking & emotional Intelligence for enhanced decision-making capabilities. Esco believes the key to high achievement is reprogramming our instinctual triggered mechanisms. The goal is to align our default reactions with essential core behaviors during life-altering moments, whether these moments are subtle or existential. He has a passion for teaching others how to build the life they want. 
Resources or websites mentioned in this episode:
Mirasee
Esco's website
Credits:
Guest – Shaneeka
Producer – Cynthia Lamb
Assembled by – Melissa Deal
Executive Producer – Danny Iny
Audio Post Supervisor – Evan Miles, Christopher Martin
Audio Post Production – Post Office Sound
Music Soundscape – Chad Michael Snavely
Making Our Hosts Sound Great – Home Brew Audio
Music and SFX credits:
Track Title: Out of Oranges
Artist(s): Sam Barsh
Writer(s): Sam Barsh
Publisher: A SOUNDSTRIPE PRODUCTION
Track Title: Newhi
Artist(s): Dallas $tyles
Writer(s): Courtney Dwight
Publisher: A SOUNDSTRIPE PRODUCTION
If you don't want to miss future episodes of The Self-Awakened Lifestyle, please subscribe to Apple podcasts or Spotify or wherever you're listening right now. And if you liked the show, please leave us a starred review. It's the best way to help us get these ideas out to more people.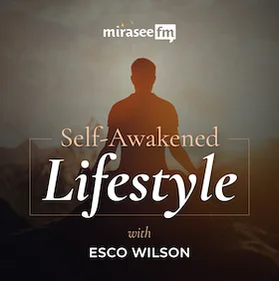 The Self-Awakened Lifestyle
Do you sometimes feel that you have more potential than you're leveraging personally or professionally? Then you've come to the right podcast! Esco Wilson is a lifestyle designer and performance coach with an unconventional past. In each episode, Esco coaches a guest through a difficult issue and shares examples from his own past, inspiring guests and listeners to the power of their own innate potential.