Virtual 3-Day Events (Penelope Jane Smith)
Financial freedom coach Penelope Jane Smith reveals how going virtual with her live 3-day enrollment events tripled her revenue and made it easier to run…and how you can create your own virtual enrollment events that maximize your potential.
Penelope Jane Smith, CEO of Real Prosperity, Inc., is the premier financial freedom coach for women entrepreneurs and has supported some of the biggest conscious business industry's leaders.
Hosts Linda Claire Puig and Ari Iny explore with Penelope her switch to virtual 3-day enrollment events at the start of the pandemic in 2020—a move she had resisted for years, thinking that she could never replicate the magic and success of in-person events. So wrong, she was!
In this episode, we discuss:
How to turn an in-person event into a virtual one that's bigger, more profitable, and a lot easier to run
Why despite the benefits, sticking to only in-person events actually limits your potential as a thought leader—and how to host virtual events that maximize your potential instead
How to take the capital you'd normally spend renting a hotel, hiring help, and paying for amenities, and channel it to create a rockstar virtual event your audience will love
And much more!
"Your money can work a lot harder for you than you can work for it."Penelope Jane Smith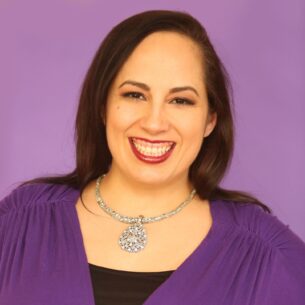 Penelope Jane Smith is the premier financial freedom coach for women entrepreneurs and the go-to expert for some of the biggest names in the conscious business industry. She is an acclaimed international speaker and certified trainer with more than 20 years of teaching experience, author of the Little Book of Prosperity, and the creator of Prosperity Coin, the world's first cryptocurrency designed to support financial freedom for women entrepreneurs.
Resources or websites mentioned in this episode:
Mirasee
6-Figure Newsletters
Penelope's website
Penelope's free gift
Credits:
Guest: Penelope Jane Smith
Hosts: Linda Claire Puig & Ari Iny
Producer: Linda Claire Puig
Managing Producer: Cynthia Lamb
Executive producer: Danny Iny
Audio Post Supervisor: Evan Miles, Christopher Martin
Audio Post Production: Post Office Sound
Music soundscape: Chad Michael Snavely
Making our hosts sound great: Home Brew Audio
If you don't want to miss future episodes of Blowing Up, please subscribe to Apple podcasts or Spotify or wherever you're listening right now. And if you liked the show, please leave us a starred review. It's the best way to help us get these ideas to more people.
Music and SFX credits:
Track Title: Sunny Side Up
Artist Name(s): Neon Beach
Writer Name: Aaron Sprinkle
Publisher Name: A SOUNDSTRIPE PRODUCTION
Track Title: Presence
Artist Name(s): Mikey Geiger
Writer Name: Michael Thomas Geiger
Publisher Name: BOSS SOUNDSTRIPE PRODUCTIONS
Track Title: Coo Coos
Artist Name(s): Dresden, The Flamingo
Writer Name: Matthew Wigton
Publisher Name: A SOUNDSTRIPE PRODUCTION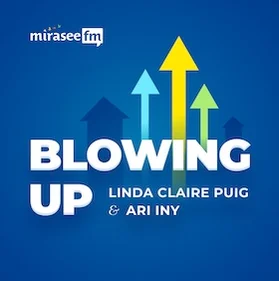 Blowing Up
"What's their secret?" If you've ever looked at a highly successful entrepreneur and asked that question, Blowing Up is your chance to get the answer! In each episode of the podcast, Linda Claire Puig and Ari Iny ask a top entrepreneur to share the details behind the one strategy that exploded their income and impact the most. You'll discover proven and tested ways to make more sales, grow your audience, connect with partners, expand into new areas, and more!