Values Misalignment? (Danny Ceballos)
In this episode, consultant and executive coach Danny Ceballos talks about navigating value differences between coaches and clients. It's not always necessary to agree, but how can we gracefully handle differences? When should we ignore and when should we explore?
Danny Ceballos is a leadership consultant, trainer and executive coach.
In this episode we discuss:
How and why you should consider your desired outcome as a factor in expressing what you consider to be your authenticity.
Distinguishing between authenticity and integrity.
Navigating professional relationships with clients who have very different values from you.
Being clear about your non-negotiables.
How to approach a delicate subject that might be hindering the coaching process.
Staying curious instead of accusatory when discussing differences of opinion.
Tips for screening potential clients to avoid possible issues.
"It's important when there is something that doesn't seem aligned to bring it into the light, to do something with it before it becomes this nagging barnacle on our journey together."Danny Ceballos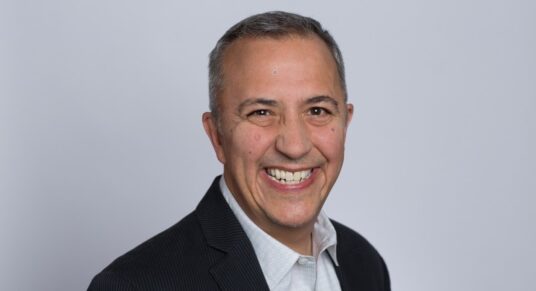 With over 20 years experience in training and leadership development—and holding an MBA and an MA in Organizational Development—Danny Ceballos works with organizations across the country to strengthen their effectiveness in leading and managing others through supervision+motivation best practices and strategies. He does this through his company Unleashed Consulting and his Best Boss Bootcamp Podcast.
His vision is changing the world one manager at a time.
Resources or websites mentioned in this episode:
Mirasee
Coaches Console
Danny's website
Danny's LinkedIn
Credits:
Guest: Danny Ceballos
Host: Melinda Cohan
Producer: Cynthia Lamb
Executive producer: Danny Iny
Scripted and assembled by: Michi Lantz
Audio Post Supervisor: Evan Miles, Christopher Martin
Audio Post Production: Post Office Sound
Music soundscape: Chad Michael Snavely
Making our hosts sound great: Home Brew Audio
If you don't want to miss future episodes of Just Between Coaches, please subscribe to Apple podcasts or Spotify or wherever you're listening right now. And if you liked the show, please leave us a starred review. It's the best way to help us get these ideas to more people.
Music and SFX credits:
Track Title: Clouds
Artist Name(s): Acreage
Writer Name: Marshall Usinger
Publisher Name: BOSS SOUNDSTRIPE PRODUCTIONS
Track Title: Coastline Dream
Artist Name(s): Wild Sky
Writer Name: Adam Simons
Publisher Name: BOSS SOUNDSTRIPE PRODUCTIONS
Track Title: Coo Coos
Artist Name(s): Dresden, The Flamingo
Writer Name: Matthew Wigton
Publisher Name: A SOUNDSTRIPE PRODUCTION
Track Title: Stars & Trees
Artist Name(s): Outside The Sky
Writer Name: Dustin Ransom
Publisher Name: A SOUNDSTRIPE PRODUCTION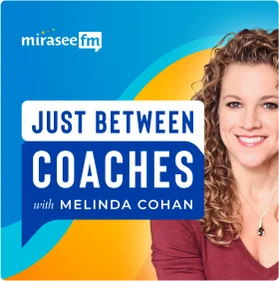 Just Between Coaches
This show is like Oprah's couch, where conversations cut straight to the heart of the topic, but... it's only for coaches! Melinda Cohan of the Coaches Console explores the tough questions coaches face on a regular basis. With a new guest host each episode, Melinda provides tactical advice and strategies to address issues like "How do I deal with price resistance?" and "Should I fire my client?"