Using Your Intuition (Taryn Laakso)
In this Season 1 finale, Taryn Laakso and Melinda talk about leveraging your intuition without forcing it on your clients. That requires trust, vulnerability, practice as well as allowing your clients the space to co-create their own transformation.
Taryn Laakso is a coach and thought leader in the field of positive mindset. She helps clients discover their personal and professional leadership edge.
In this episode we discuss:
What is intuition?
How does lack of trust interfere with our intuition?
The importance of being present with your clients.
What are the levels of listening, and how can we gauge them?
How can a coach know when to speak, what they are intuitively feeling, with their client?
Advice for new coaches on developing their intuitive talents.
Using tools to help hone intuition.
How being vulnerable with your intuition can help your clients.
Training your brain to cultivate intuition.
Understanding how your intuition is communicated to you.
"'m really latching on to when I have that chance to slow down enough to trust and listen to what I do know rather than what I think I don't know, and then the intuition has a quicker way of coming through."Taryn Laakso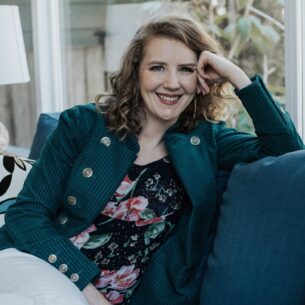 Taryn Laakso is passionate about igniting a spark in her clients to play a bigger game in their life. She speaks on topics such as positive mindset, mental well-being, leadership, and empowerment. Prior to launching her coaching career, she had a 20+ year tenure in the corporate HR world. She boldly left her corporate job to launch her own coaching business days before the global pandemic shut everything down. However, with her resilient mindset, she was able to quickly pivot her plan. Taryn's commitment to herself and her vision has created a 6-figure coaching business within 18 months as a full-time business owner. This is empowered leadership! Taryn's superpower is inspiring and supporting professionals to strategically plan their next career shift. She helps clients move from a state of frustration to inspiration. Through group and private coaching, Taryn provides strategies to unlock her client's Superpowers.  
Resources or websites mentioned in this episode:
Mirasee
Coaches Console
Taryn's website
Taryn's LinkedIn
Credits:
Guest: Taryn Laakso
Host: Melinda Cohan
Producer: Cynthia Lamb
Executive producer: Danny Iny
Assembled by: Michi Lantz
Audio Post Supervisor: Evan Miles, Christopher Martin
Audio Post Production: Post Office Sound
Music soundscape: Chad Michael Snavely
If you don't want to miss future episodes of Just Between Coaches, please subscribe to Apple podcasts or Spotify or wherever you're listening right now. And if you liked the show, please leave us a starred review. It's the best way to help us get these ideas to more people.
Music and SFX credits:
Track Title: Clouds
Artist Name(s): Acreage
Writer Name: Marshall Usinger
Publisher Name: BOSS SOUNDSTRIPE PRODUCTIONS
Track Title: Coastline Dream
Artist Name(s): Wild Sky
Writer Name: Adam Simons
Publisher Name: BOSS SOUNDSTRIPE PRODUCTIONS
Track Title: Coo Coos
Artist Name(s): Dresden, The Flamingo
Writer Name: Matthew Wigton
Publisher Name: A SOUNDSTRIPE PRODUCTION
Track Title: Stars & Trees
Artist Name(s): Outside The Sky
Writer Name: Dustin Ransom
Publisher Name: A SOUNDSTRIPE PRODUCTION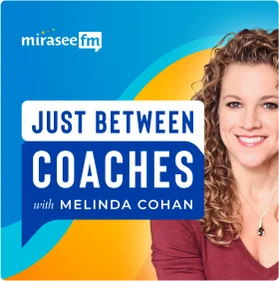 Just Between Coaches
This show is like Oprah's couch, where conversations cut straight to the heart of the topic, but... it's only for coaches! Melinda Cohan of the Coaches Console explores the tough questions coaches face on a regular basis. With a new guest host each episode, Melinda provides tactical advice and strategies to address issues like "How do I deal with price resistance?" and "Should I fire my client?"